DKNY Makes Online Stationery For Cocodot.com
DKNY Whips Up Fashion Week Card Collection For Cocodot.com!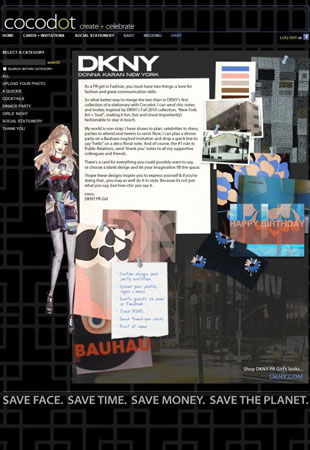 Cocodot.com makes it easy to stay in touch online; DKNY makes it that much more fashionable. In a partnership that's equal parts practicality and style, DKNY PR Girl (@dkny) has partnered with the event and greeting card site to create a chic correspondence collection, making it easy to say our thank yous, hellos, and send invitations all with cleverly designed DKNY Fall '10 fashion-inspired themes. Sign up for an annual Cocodot.com membership for $49 or send individual cards for $.99 and invites for $19.
Get a peek at the card collection when you read more.