Daniella Helayel Leaves Issa
Issa Founder Daniella Helayel Says Goodbye to Her Brand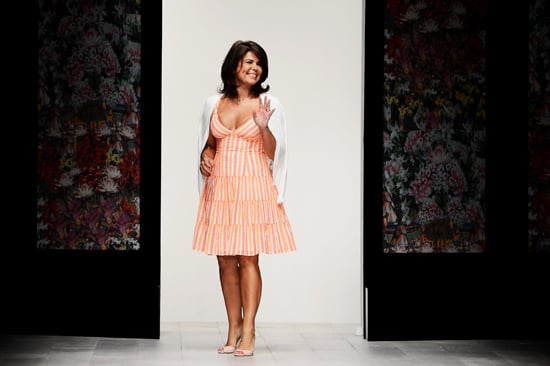 After more than a decade of creating beautiful clothing at Issa, the brand's founder, Daniella Helayel, is walking away.
"The time has come for me to move on to focus on my art, travel, and other interests," Helayel said in a statement. "Creating Issa has been one of the most rewarding things in my life. I may be leaving, but the Issa girl will live forever in my heart." WWD reports that at the end of the year, Helayel will be replaced by Blue Farrier, a designer and fashion consultant who has worked at Chloé, Sandro, and Stella McCartney, among other labels.
Farrier will inherit a brand that has expanded quickly in a short time. Helayel first showed Issa in 2001, and eventually earned warm reviews for her chic and comfortable jersey dresses. But in 2010, when Kate Middleton wore a blue silk-jersey wrap dress from Issa to announce her engagement to Prince William, the brand took off internationally.
Following that iconic moment, Issa revealed plans to relaunch the brand in the United States with an ecommerce site and six brick-and-mortar stores.
The new designer's boss, Issa CEO Angelina Ypma, said Farrier was hired to help the company grow. "Her vision and passion will be vital as we expand into new categories and markets and continue the development of Issa into a truly global lifestyle brand."