Dannijo and Matt Bernson Shoe Collaboration and Interview
Dannijo x Matt Bernson Dish on Their Footwear Collab For Fall
Lucky Magazine is one of our favorite sources for great shopping tips. We're thrilled to share this fabulous story from our friends at Lucky!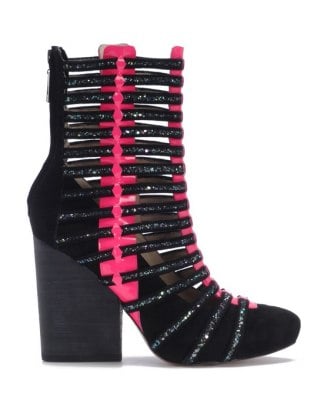 Fans of Dannijo's über-statement jewels and those who wear Matt Bernson's rugged, relaxed shoes might have pretty different styles. But they'll both love the brand's footwear collaboration. Set to debut on Sept. 2, the partnership combines the best of both label's aesthetics.
"DJ X MB styles will attract a customer beyond our everyday market," the Tribeca-based shoe designer said of his team-up with sisters Danielle and Jodie Snyder. "They are bold and have a glamorous fashion feel that differs from my usual subdued tones that appeal to our 'downtown meets the beach' girl. But my customers will also love them and it will definitely capture a consumer we have never gone after before."
Click over to Lucky for the full interview and a glimpse of the collection.
For more fashion and style from Lucky, here are more Lucky stories.
Maria Sharapova Talks Style and Sweets at her Sugarpova Candy Launch
Smythe's Gorgeous Glee-Inspired Blazer Benefits Anti-Bullying Programs