De Beers Engagement Ring App
2,000 Diamonds Are a Girl's Best Friend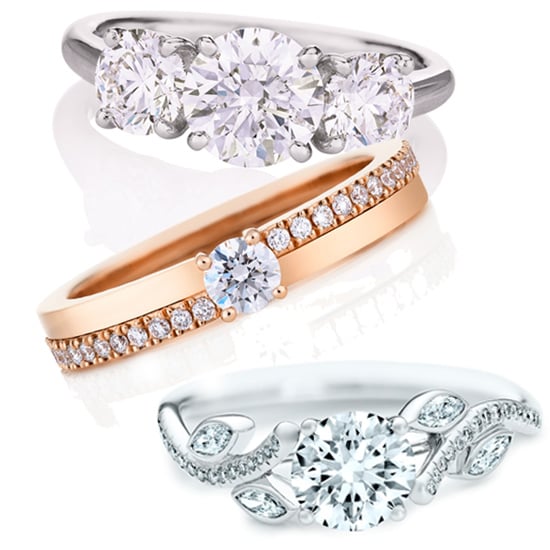 Dreaming big just got potentially bigger! With De Beers's new app, For You Forever, couples can customize their engagement ring while shopping for a fantasy style. We can't imagine a more luxurious experience than being guided through a De Beers boutique with a brand ambassador on hand to help digitally design a one-of-a-kind piece of jewelry (did we mention there are diamonds involved?). Since nothing makes our internal calculators tally like a carat count, we're looking at the possibilities by the numbers!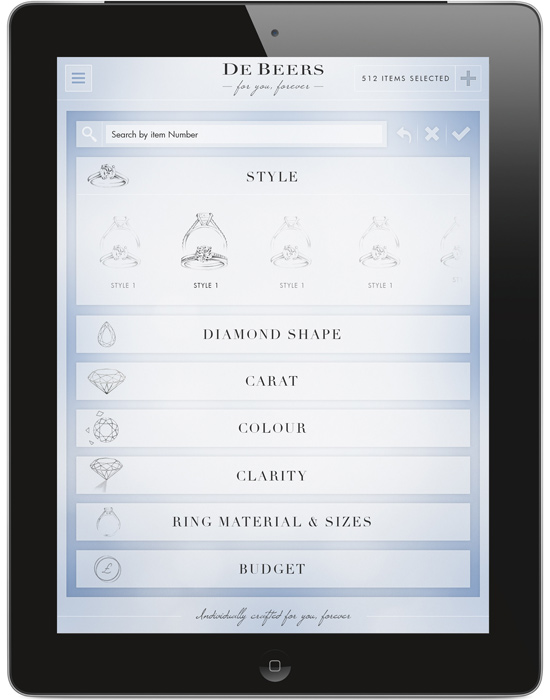 2,000 — Number of loose GIA-certified diamonds customers have access to when they log in to an iPad session.
10 — Number of bands you can choose from
6 — Variety of cuts offered — everything from emerald to round to pear.
0.2 — Smallest carat count available.
2.99 — Largest carat count available.
3 — Metals available: platinum, yellow gold, and rose gold.
500,000 — Potential design combinations (actually, we lied; it's more than 500,000).