Deborah Needleman's First T Magazine Cover
Bold-Faced Move: Deborah Needleman Changes T Magazine Logo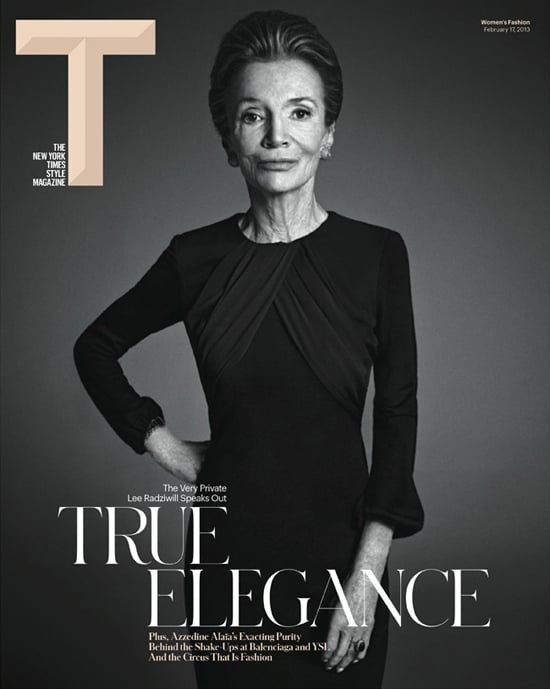 Deborah Needleman has made some bold changes to T Magazine, the most noticeable of which is its brand-new logo.
Gone is the Gothic capital T that used to reside on the magazine's cover, and in its place is a sleeker sans serif T custom-designed by the magazine's creative director Patrick Li.
"I feel the Times is such a strong brand that it can handle under its umbrella a kind of distinctive magazine and that it doesn't need to typographically reference the Gothic type," Needleman said in an interview with WWD.
Speaking of strength, the magazine is now also physically bigger and printed on heavier paper. The thicker pages will provide support for her fashion-themed first issue, which will debut on Feb. 17. The issue features a cover story on front-row staple Lee Radziwill that Needleman started working on while she was still at the helm of WSJ. Magazine and a new front-of-book op-ed that examines "something in the zeitgeist." (For this issue, Suzy Menkes will ruminate on fashion bloggers; the cover teases the story with the line "the circus that is fashion.")
Photo via T Magazine