Del Toro For Moda Operandi Loafers Review
Could These Be the Most Apt Flats For Dog Walking Ever?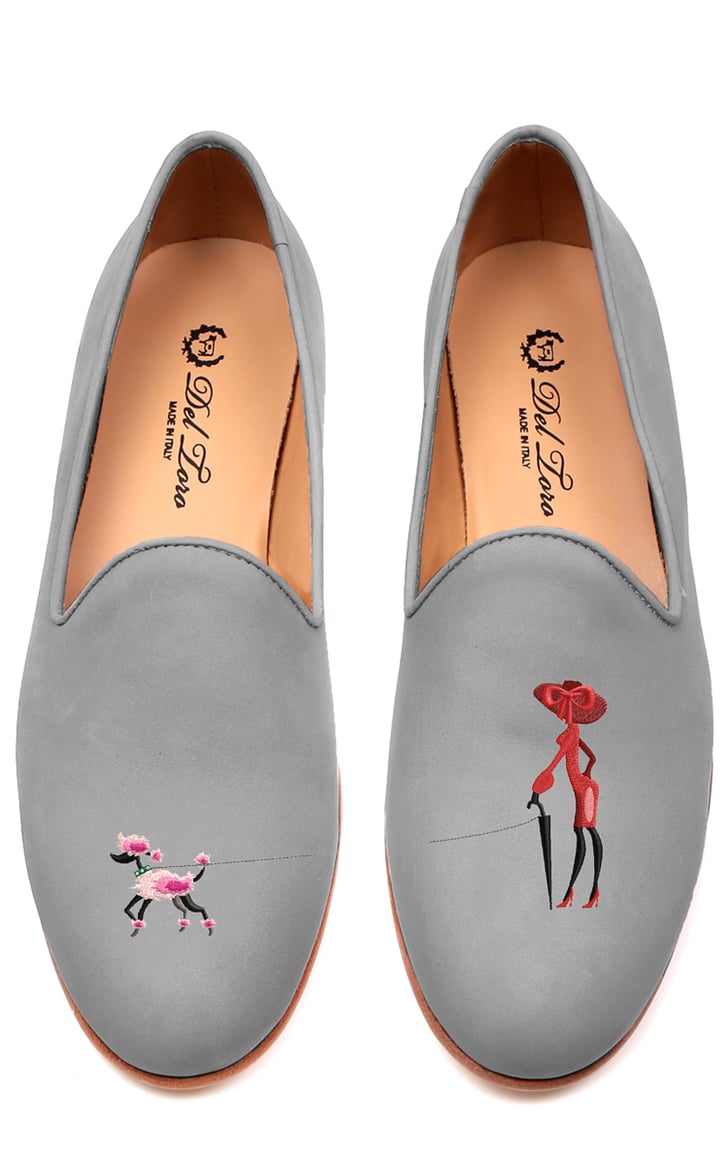 The piece: Del Toro Walking the Dog Loafer
The price: $340
Why we want it: Our fashion team (heck, the entire POPSUGAR family) is a bit dog-obsessed. Chat with us and you'll hear endless stories about our cadre of Pugs, rescue dogs, and a very spunky little Pomeranian who's been known to visit the office. So, it was with particular glee that we spotted these Moda Operandi-exclusive smoking slippers from Del Toro. Manicured pink Poodle aside, we love that the woman walking the dog is so dapper. That monochromatic look! Those classic pumps! We're sold.