Though the look is famously referred to as the "Canadian tuxedo," denim-on-denim outfits are here to stay. One swift look at designer runways and stylish It girls on the street-style scene and you'll realize, double denim outfits, from classic jean jackets [1] and skinnies to mixed washes and even colored denim styles [2], are at the forefront of casual-cool style. Understandably, however, the trending combo can feel challenging to pull off if you're not sure what pieces pair best together.
So, we're here to decode the double denim trend by providing you with 40 fresh denim-on-denim outfit ideas to try for Spring and Summer. Because we do, in fact, realize that tight or rigid jeans are probably the last thing you want to wear in the sticky heat, we've also included cooler variations of double denim outfits that center around warm-weather staples, including denim shorts [3], rompers, and more feminine denim pieces [4] like dresses, skirts, and tops.
Read on for endless outfit inspiration, and if you're in the market for some new denim pieces, we've included an edit of affordable styles from the POPSUGAR collection at Kohl's [5]. Double the denim, double the fun.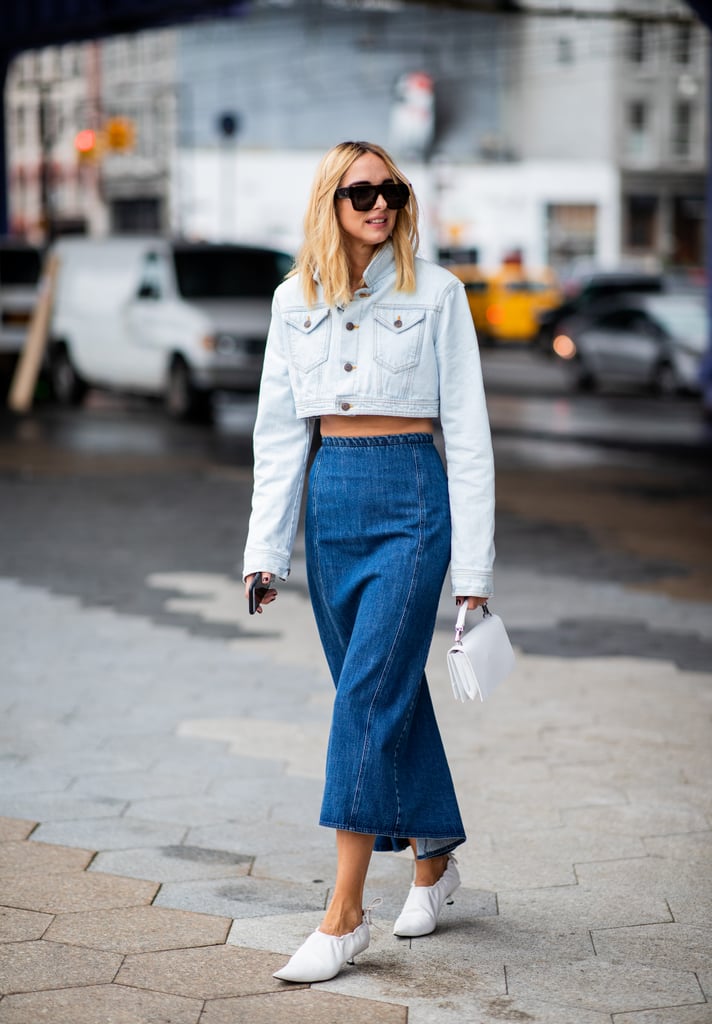 A cropped jean jacket and denim maxi skirt with optic white accessories feels so fresh for Spring.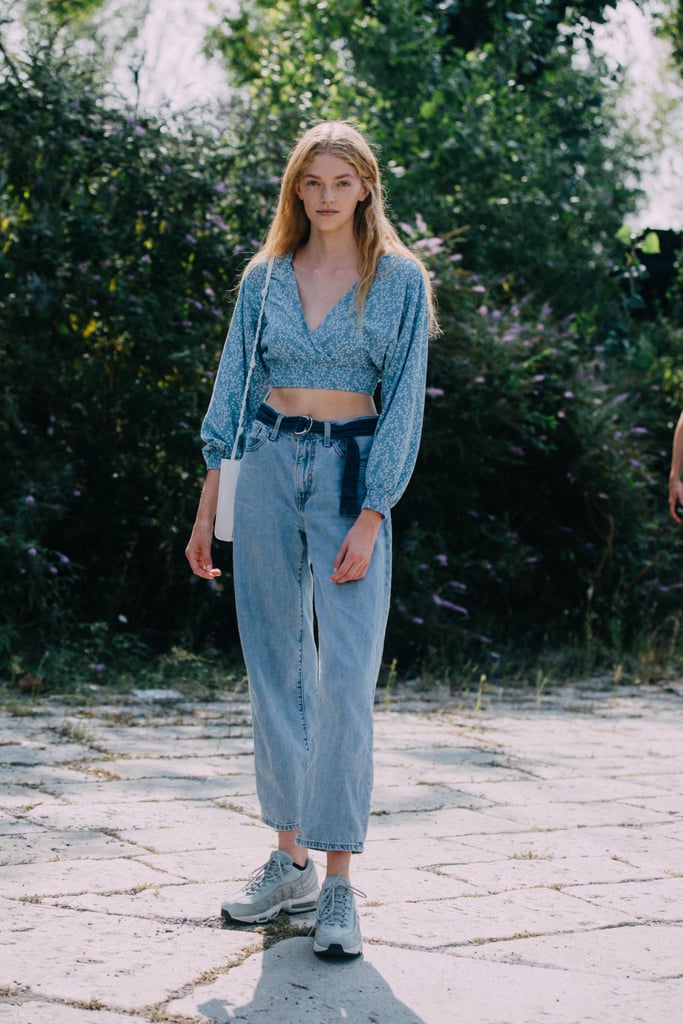 Jeans in the heat [6] can feel stifling. Instead, try a cropped top with loose-fitting bottoms.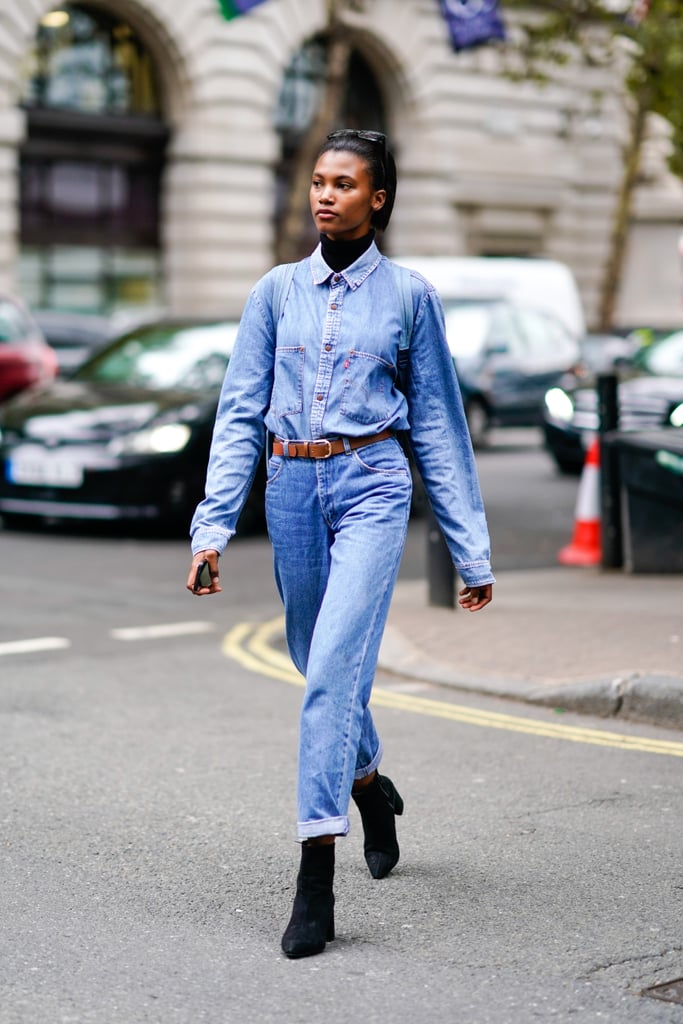 Skip the denim jacket in favor of a chambray shirt on top.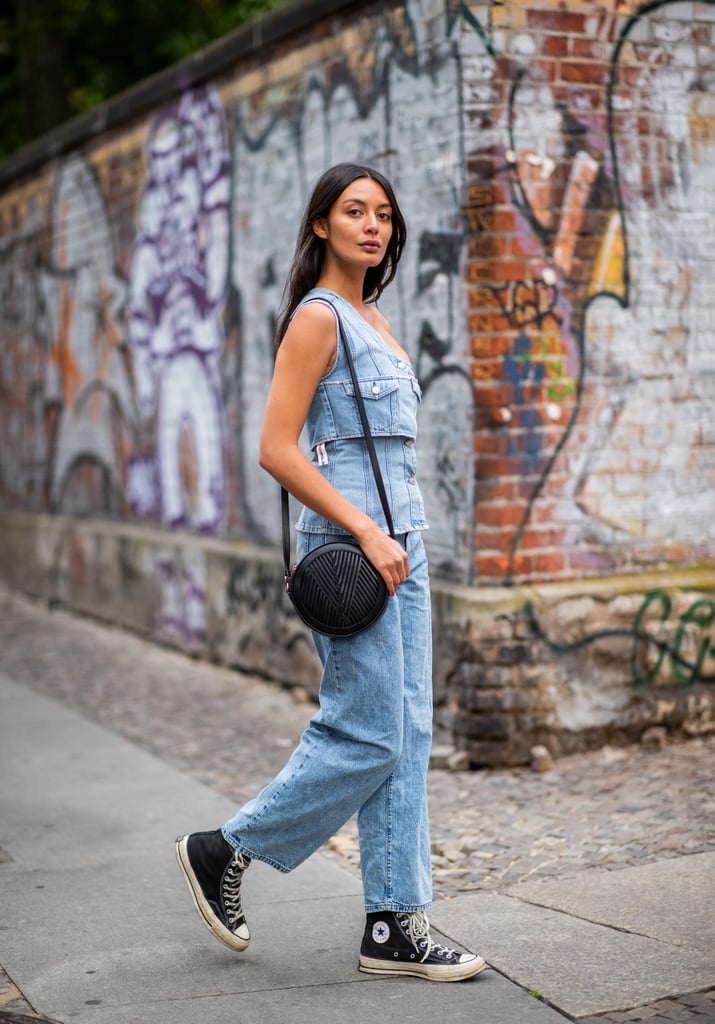 Laid-back, blazing days call for a denim tank, jeans, and Converse sneakers.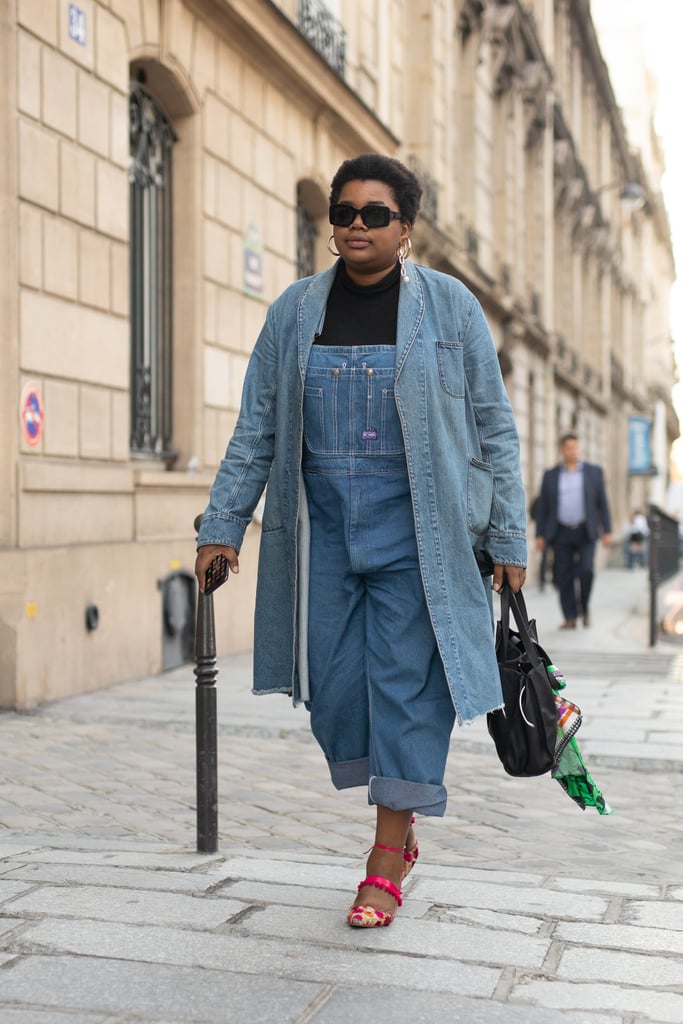 Instead of jeans, try a denim jumpsuit or romper and toss your denim jacket over your shoulders.
Tie a red bandanna as a neck scarf for an Americana look.
Give denim-on-denim a workwear spin with a crisp white button-down and a smart bag.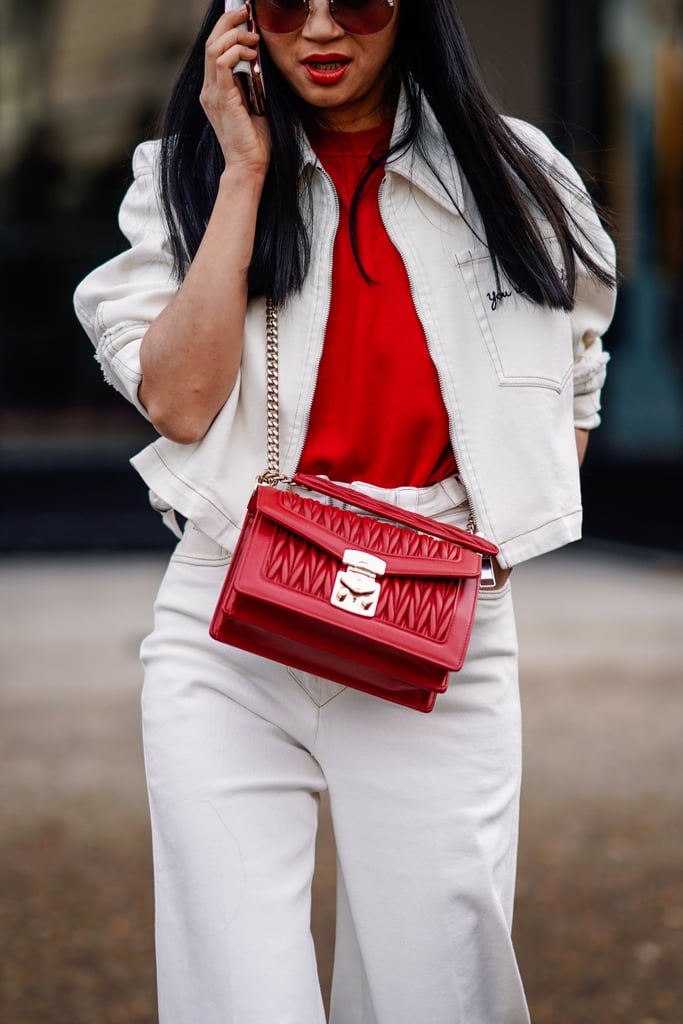 Double denim doesn't always mean blue jeans. For Summer, try the look in head-to-toe white.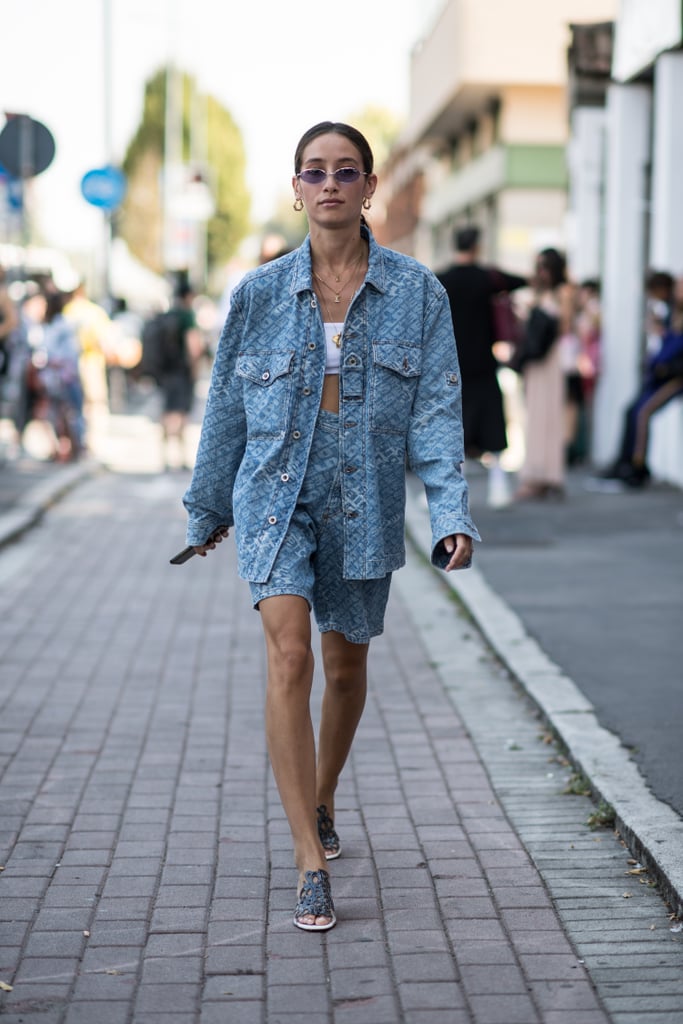 The double denim look balmy days? Bermuda shorts and an oversize jean jacket with a tank and sandals.
For an elegant spin, finish your double-denim look with sculptural earrings and sleek pumps.
Another warm-weather take on double denim? Light wash jacket, dark jeans, and a tube top.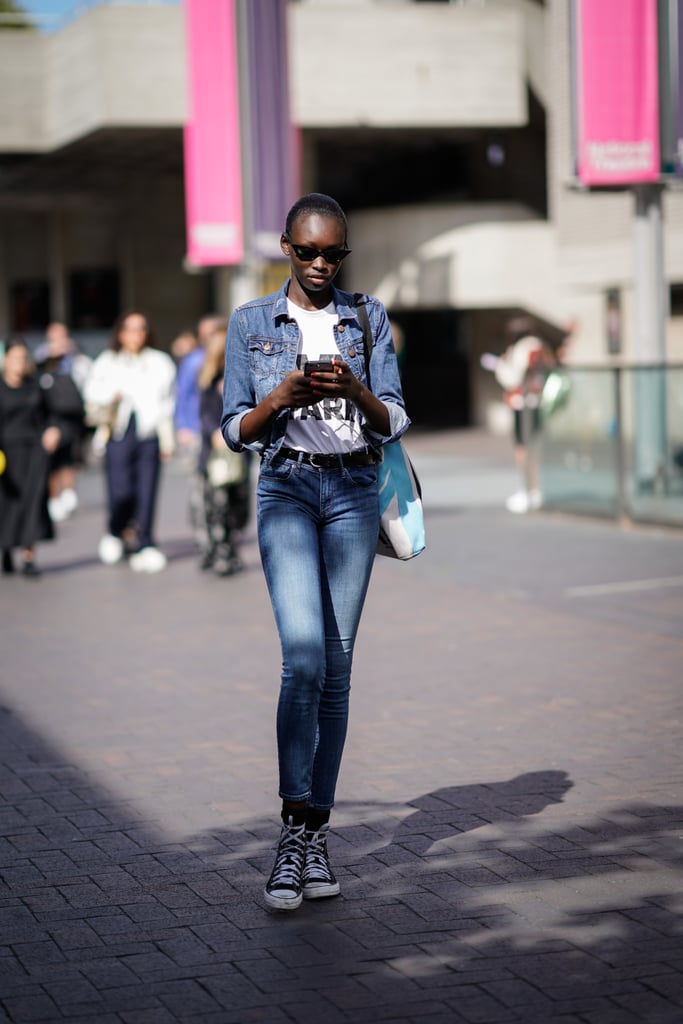 A denim jacket, jeans, and t-shirt. Easy peasy.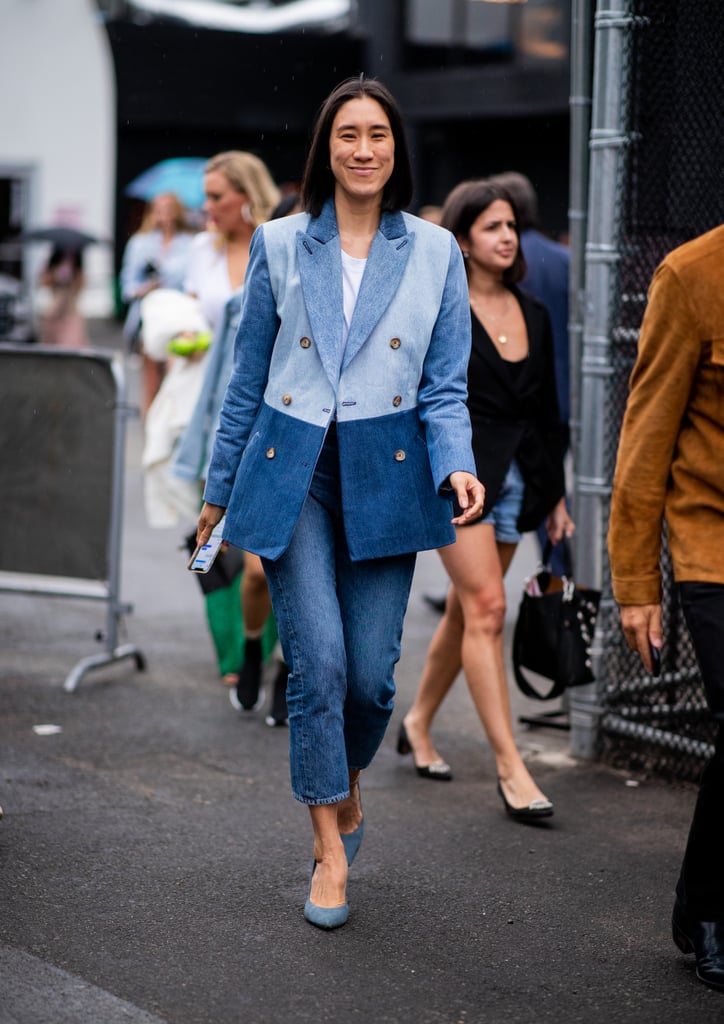 For a tailored take, try a denim blazer with cropped jeans and pumps.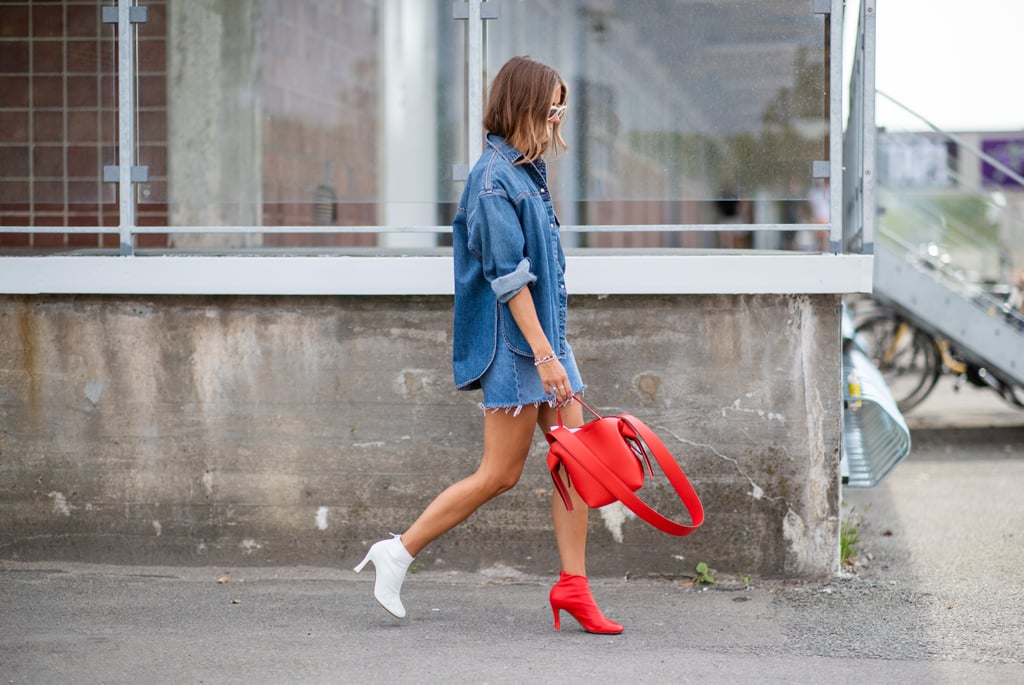 Try a chambray top or jean jacket with a denim mini skirt. Bright, mismatched accessories give the look a playful spin.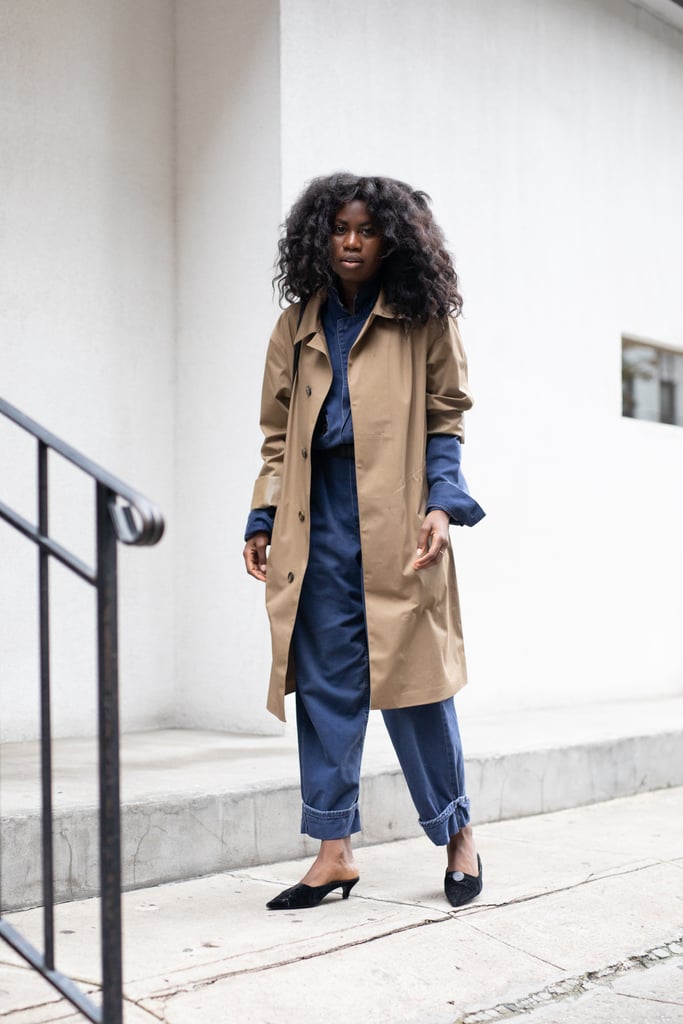 On chilly days, top head-to-toe denim with a classic trench coat and finish with mules.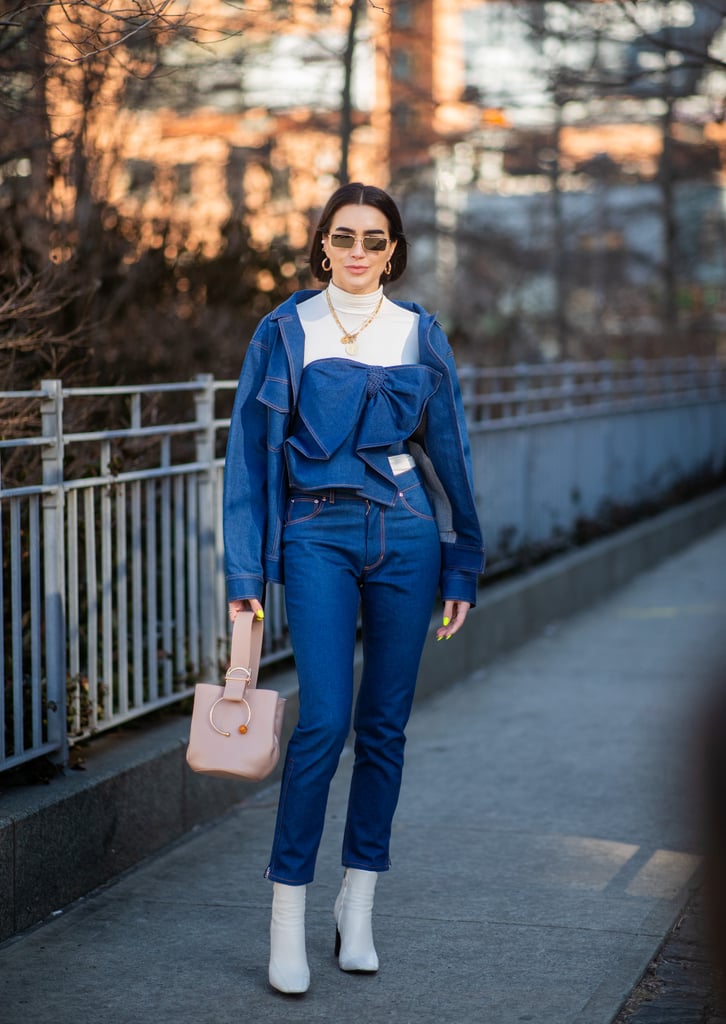 Give denim-on-denim a feminine spin with a pretty jean top and sleek accessories.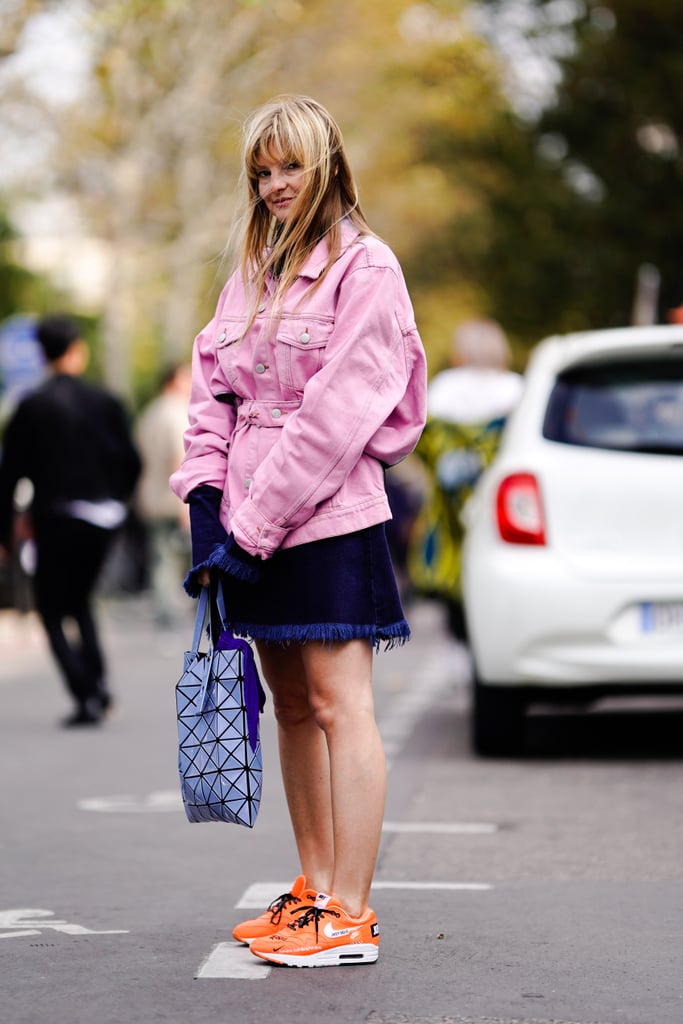 Break up head-to-toe blue jeans and mix in a piece of colored denim [7] with bright accessories.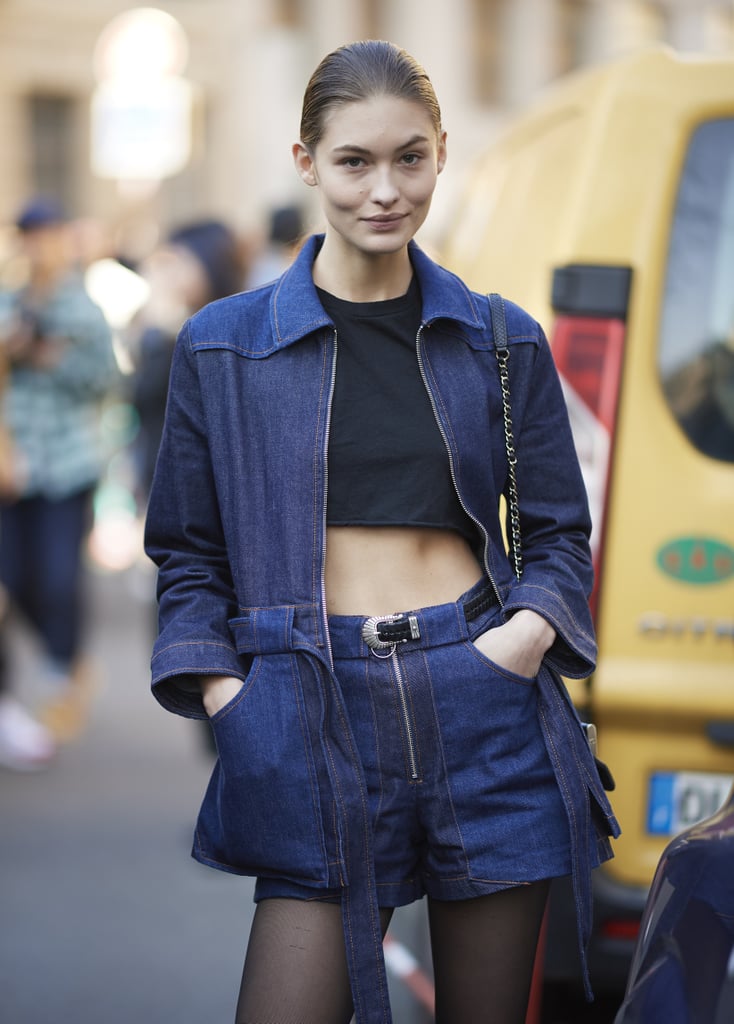 Can't stand jeans in the summer? How about a denim jacket and shorts?
For a sporty look, accent a denim jacket and jeans with chunky sneakers and colored sunglasses.
A denim jacket and midi skirt put a ladylike spin on the casual-cool combo.
If you've mastered double denim, go for a triple with a chambray top mixed in.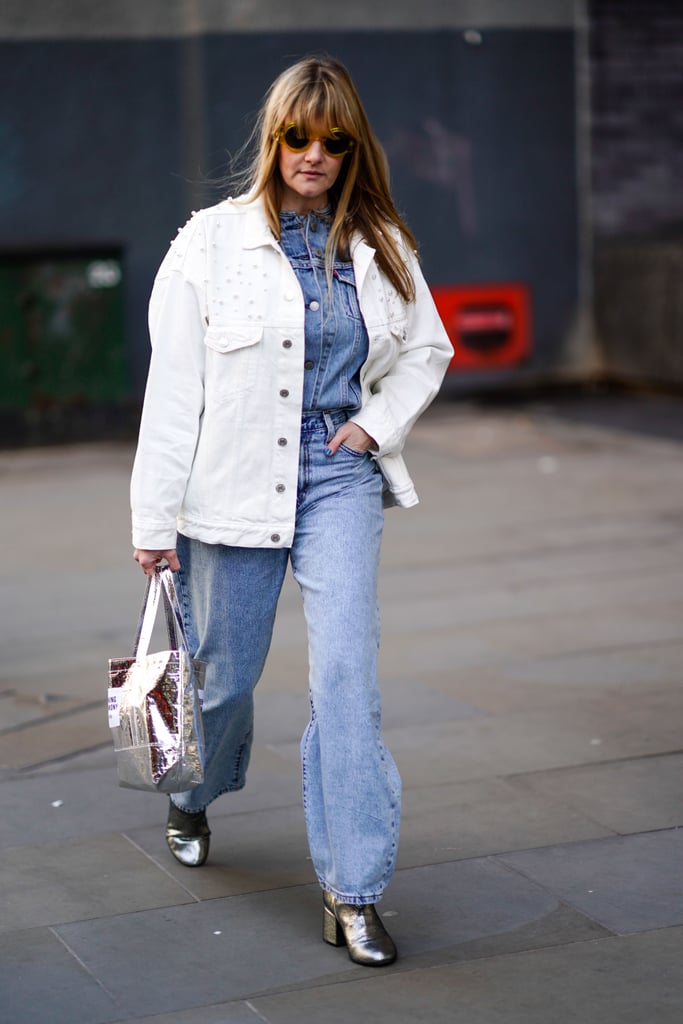 Triple denim looks can also be done with a white jacket over a denim top and jeans.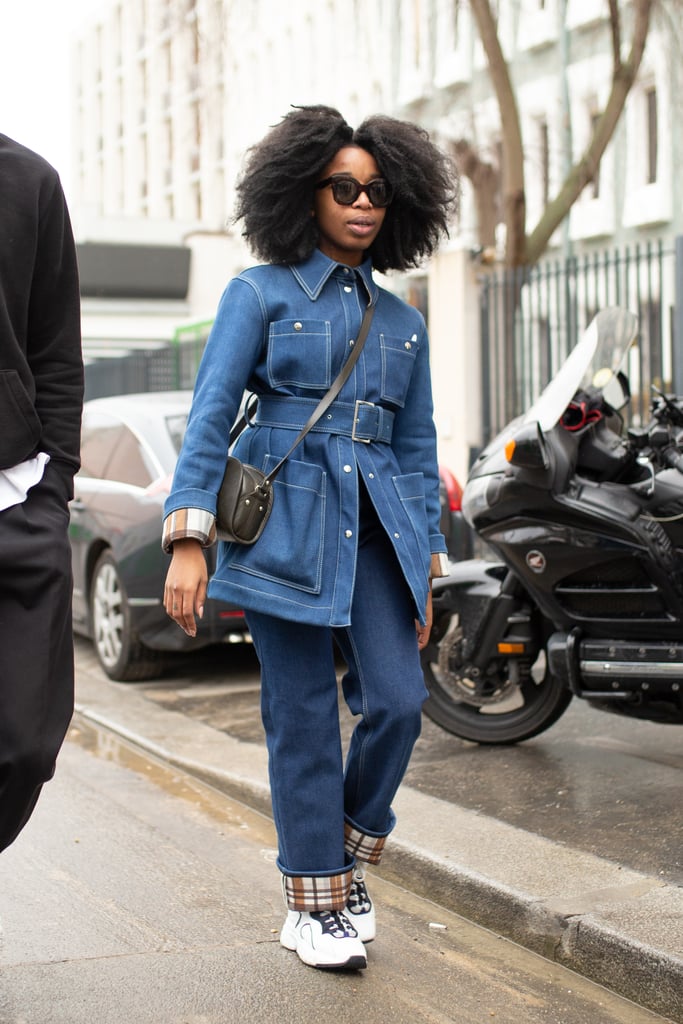 Tailored yet sporty, a belted [8] jean jacket looks fresh with wide-leg jeans and sneakers.
Instead of skinnies, a wider jean gives head-to-toe denim looks new life.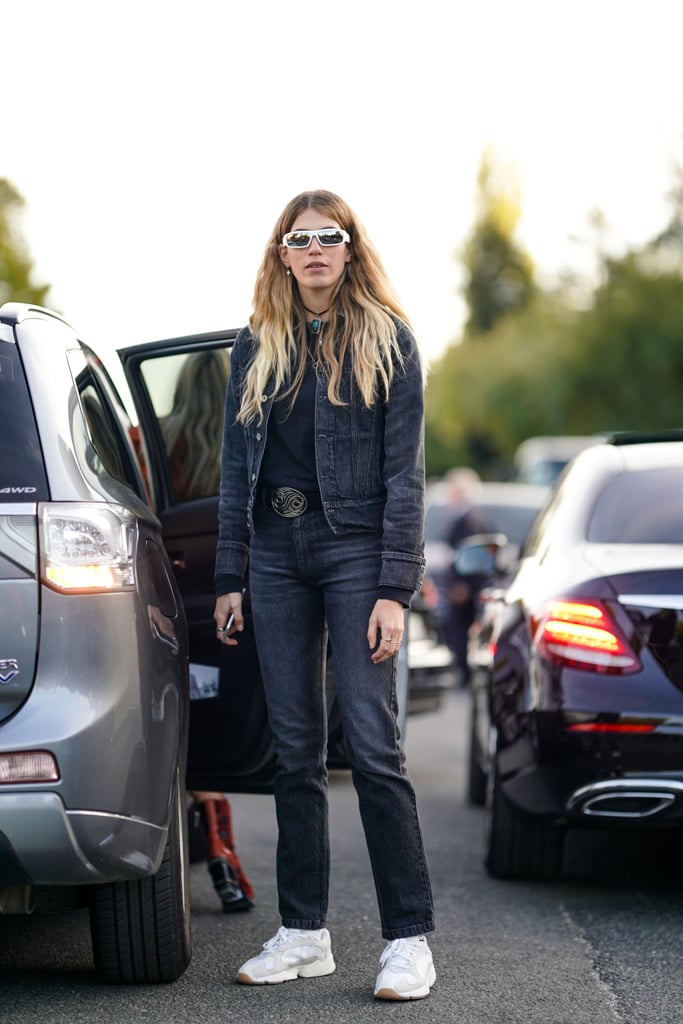 The perfect look for running errands: a dark-wash denim jacket and jeans, a t-shirt, and sneakers.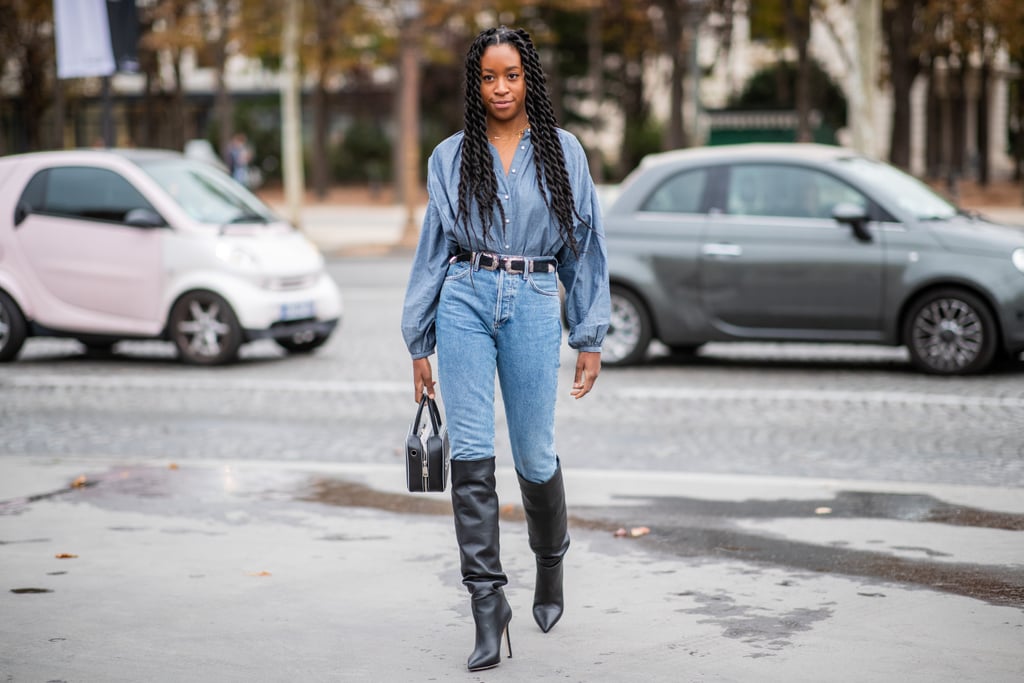 Lean into the western trend by accenting with a double-buckle belt and knee-high boots.
Topstitch detailing is an easy way to elevate an all-denim outfit.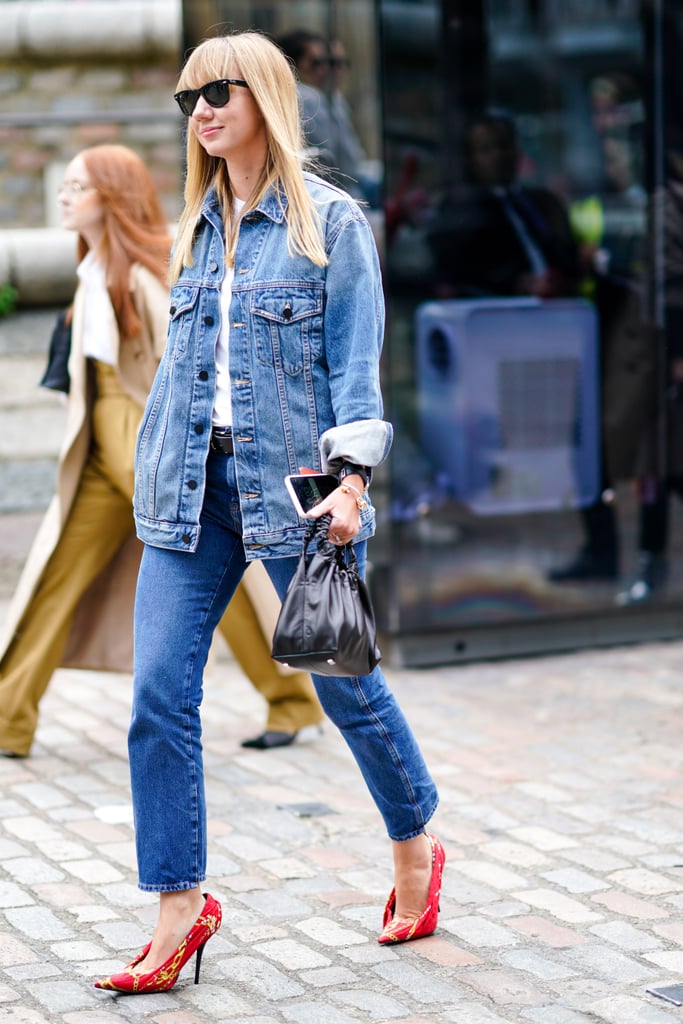 Punch up a denim jacket, jeans, and t-shirt combo with a bright pair of heels.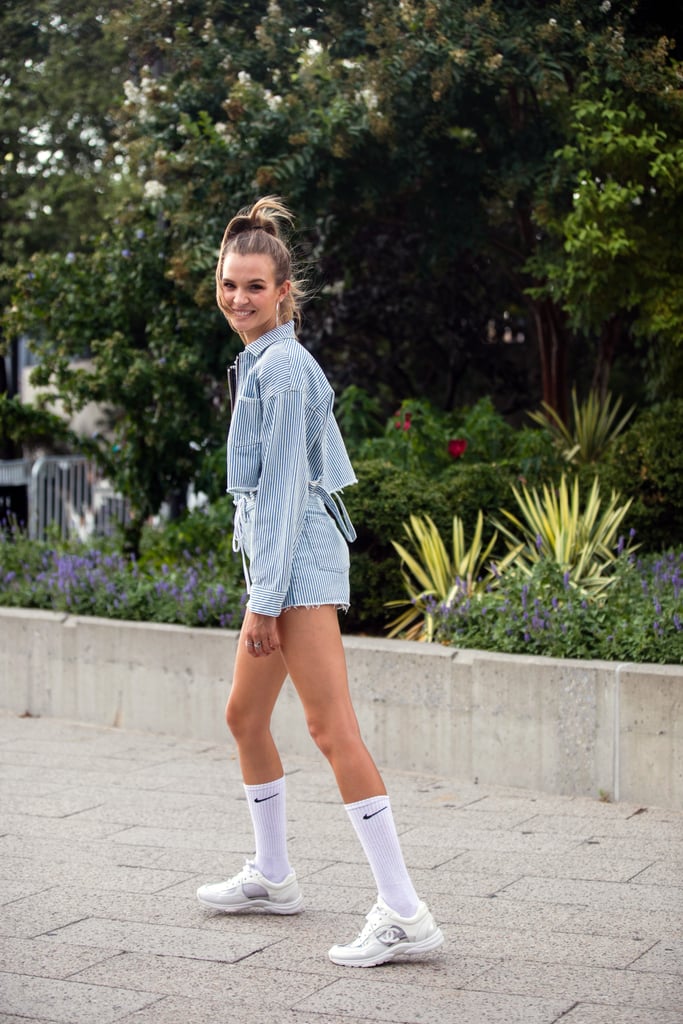 Tube socks are a playful way to give a denim jacket and shorts a sportier feel.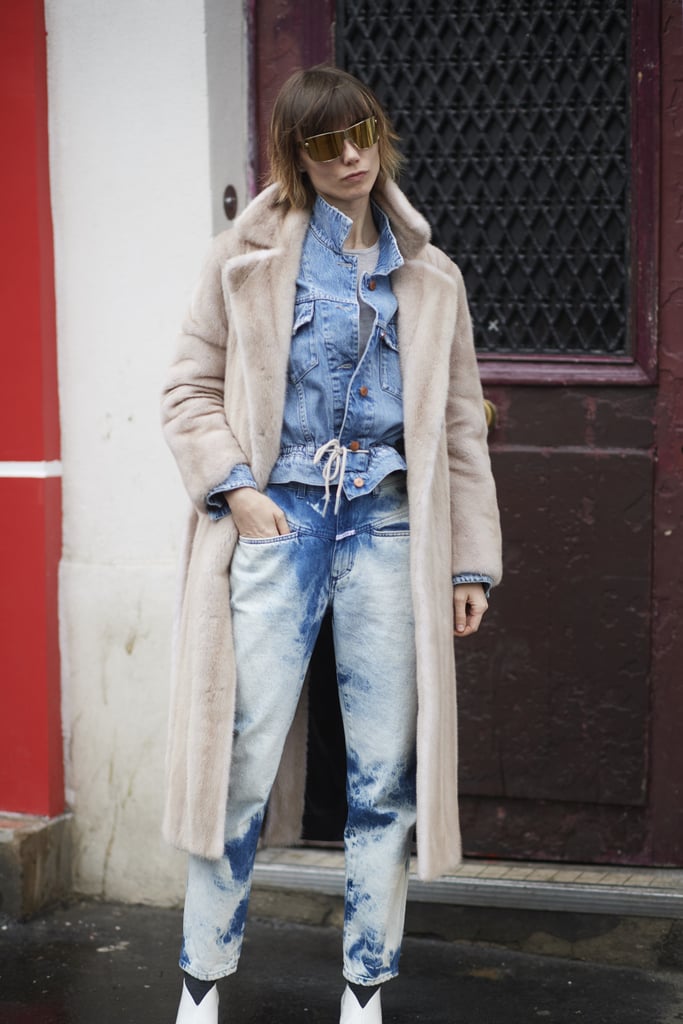 Acid wash or tie-dye jeans put a trendy spin on the denim combo.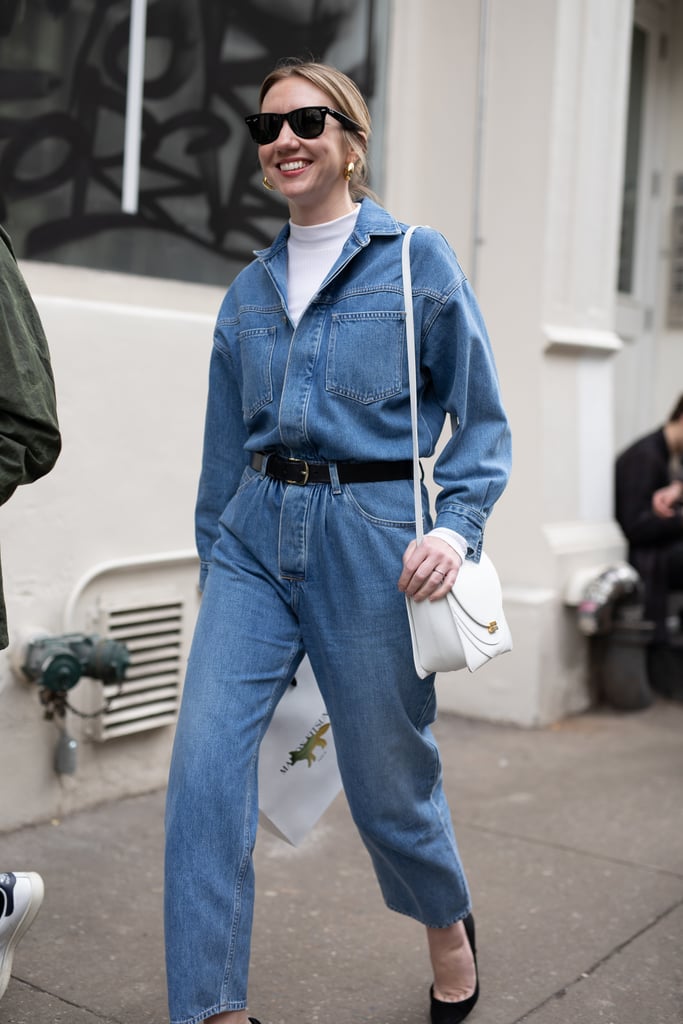 Create the illusion of double denim by belting a jumpsuit or romper. Sleek accessories ensure a polished result.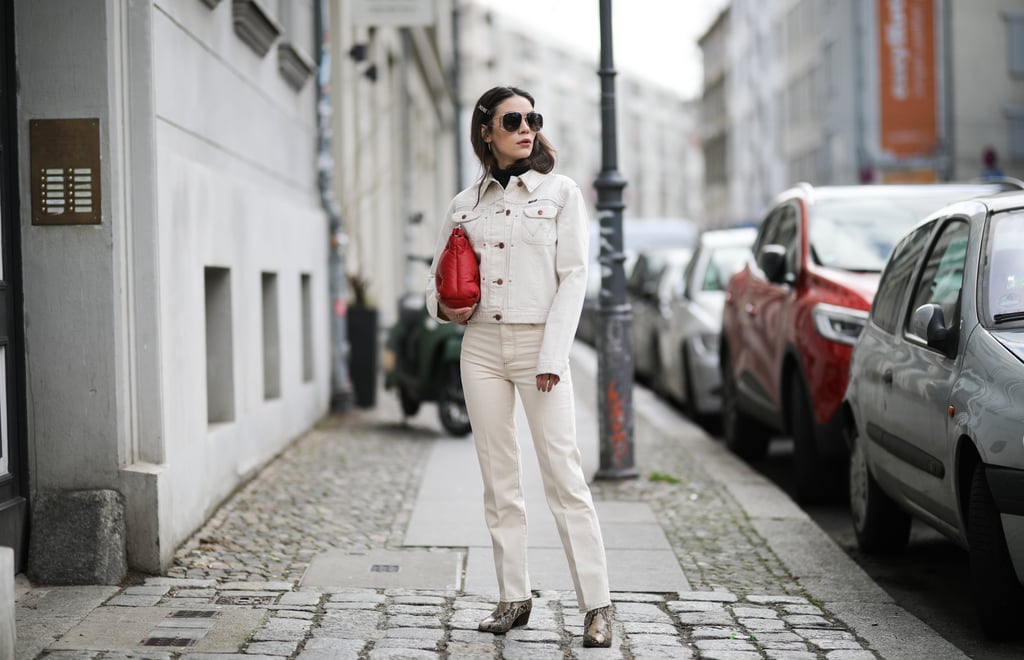 For an Americana vibe, team a white denim jacket and jeans with a red bag and cowboy boots.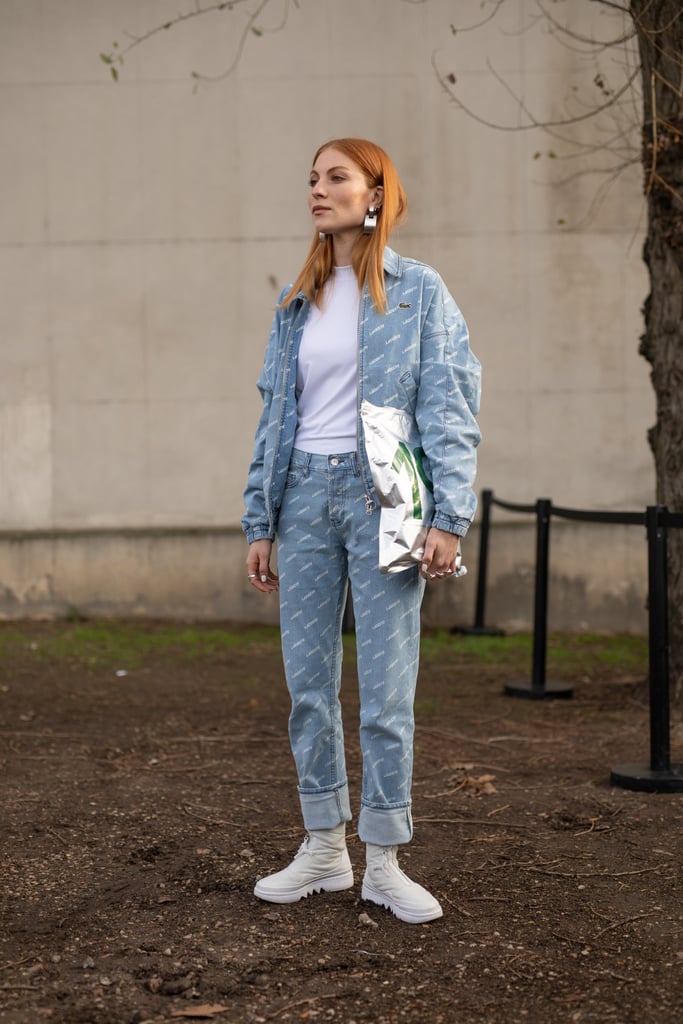 Go '90s-cool with a white t-shirt, nostalgic sneakers, and tall socks.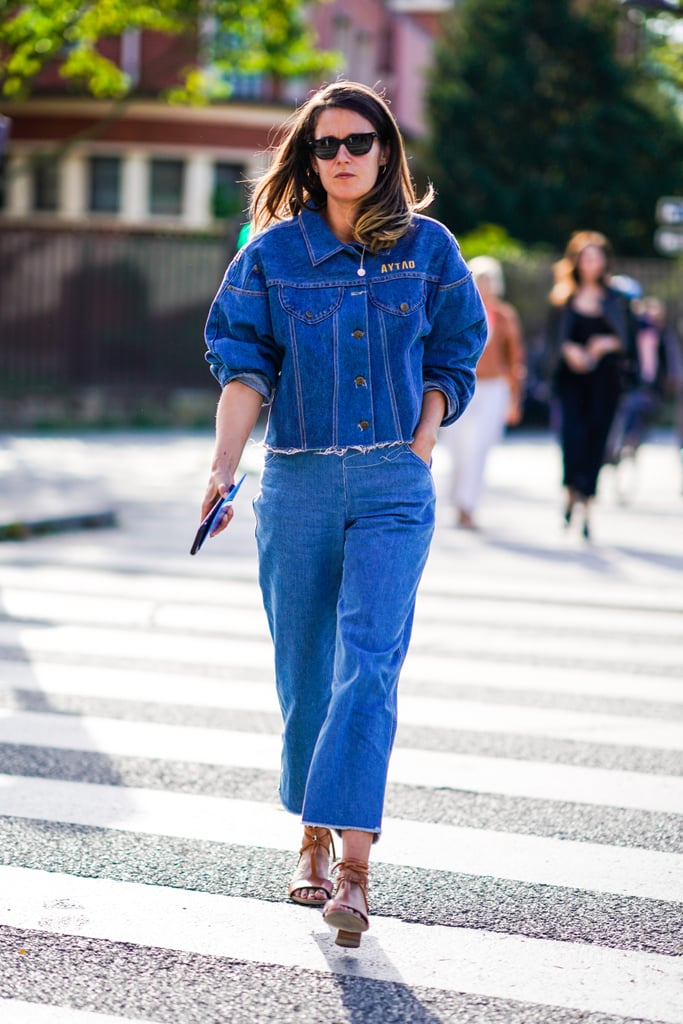 Fake the effect of trendy puffy sleeves [9] by scrunching the arms of a jacket to your elbows.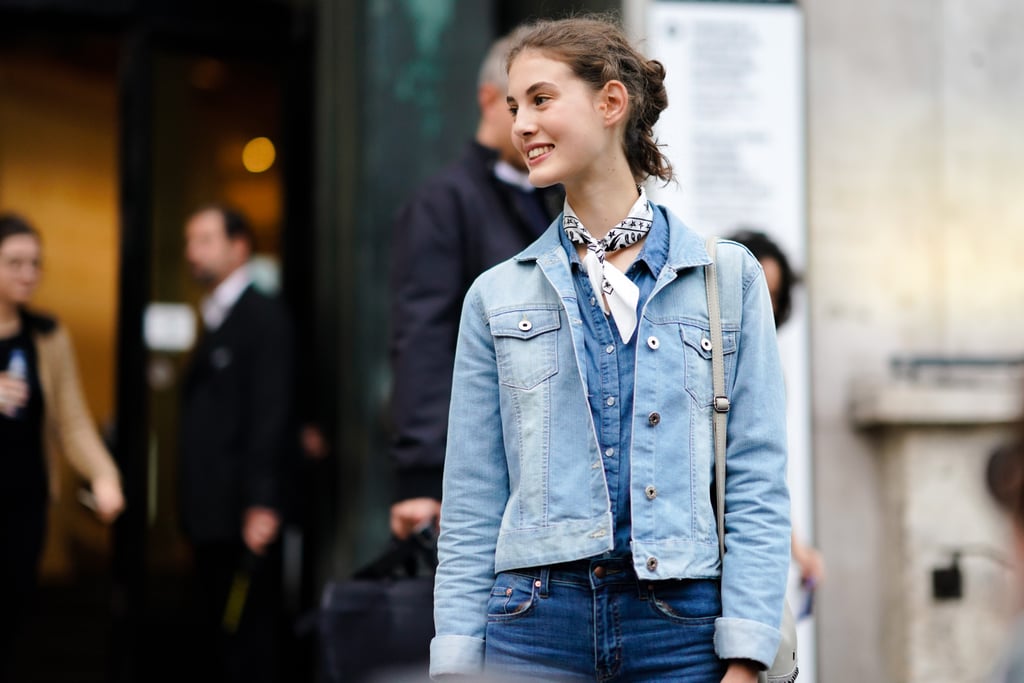 For a unique take on triple denim, don't be afraid to mix together three different shades.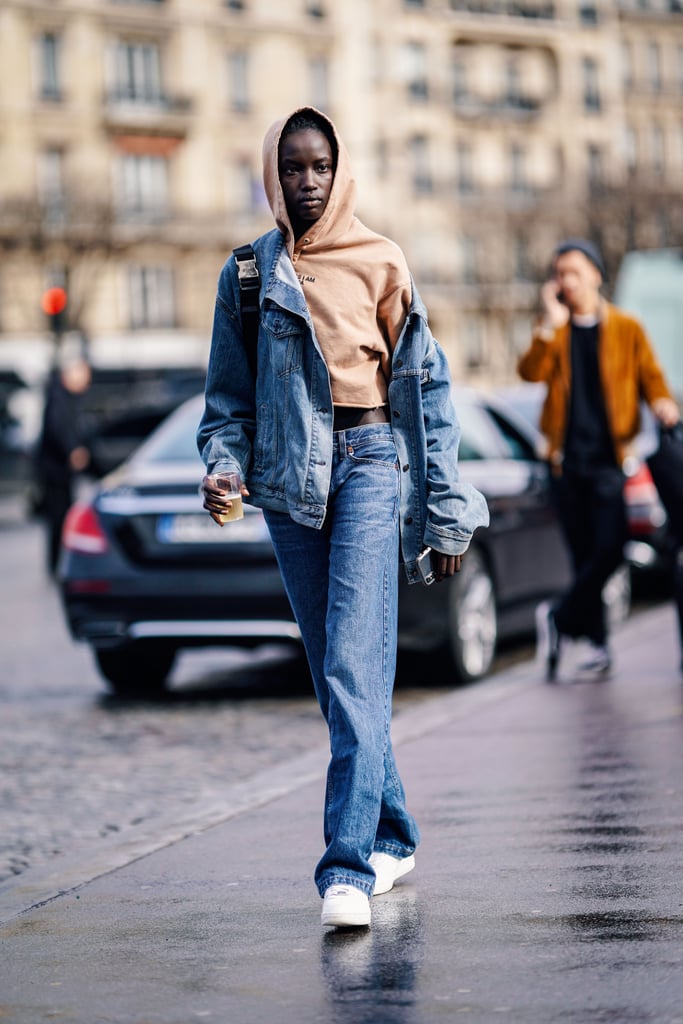 Put an athleisure spin on double denim by styling in a hoodie and sneakers.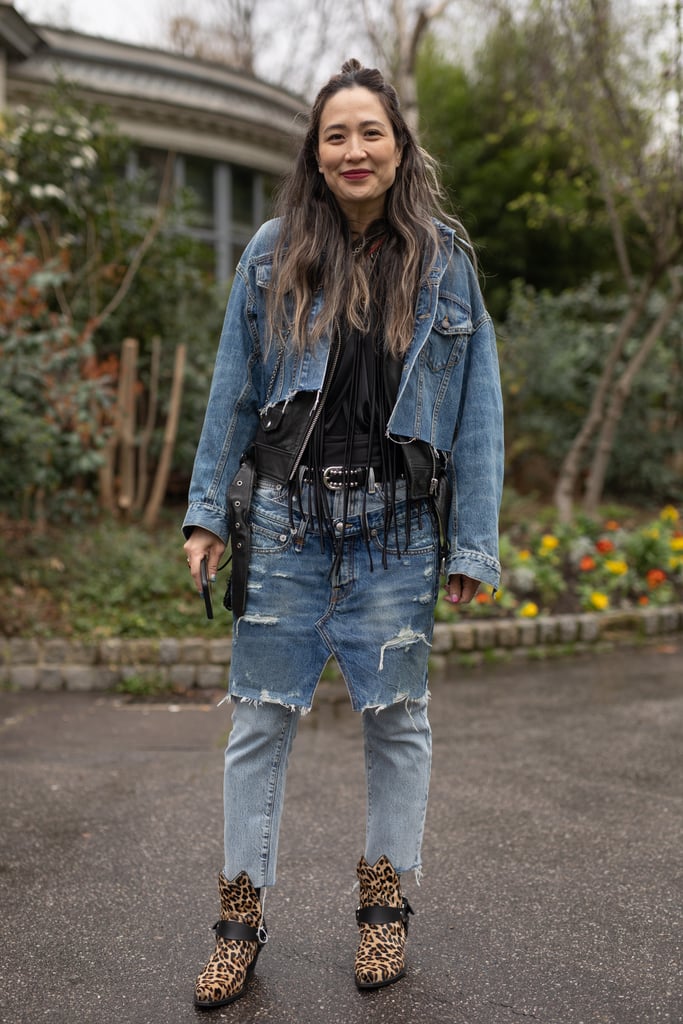 Go the edgy route with a frayed denim jacket and skirt-jean hybrid.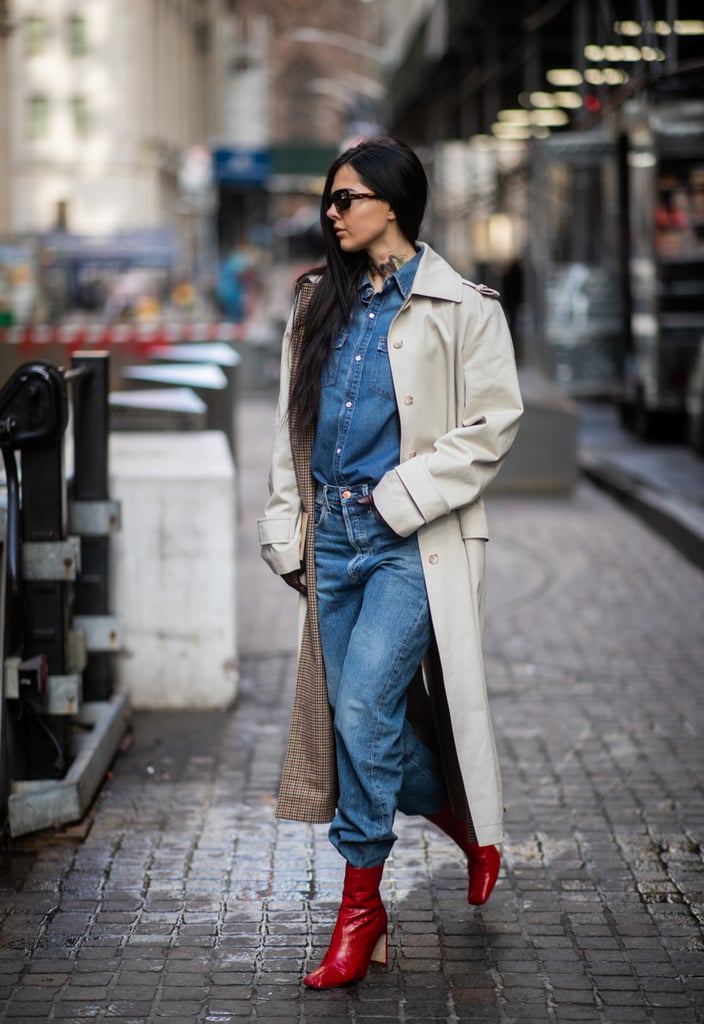 Red shoes look cool in contrast with head-to-toe blue jeans.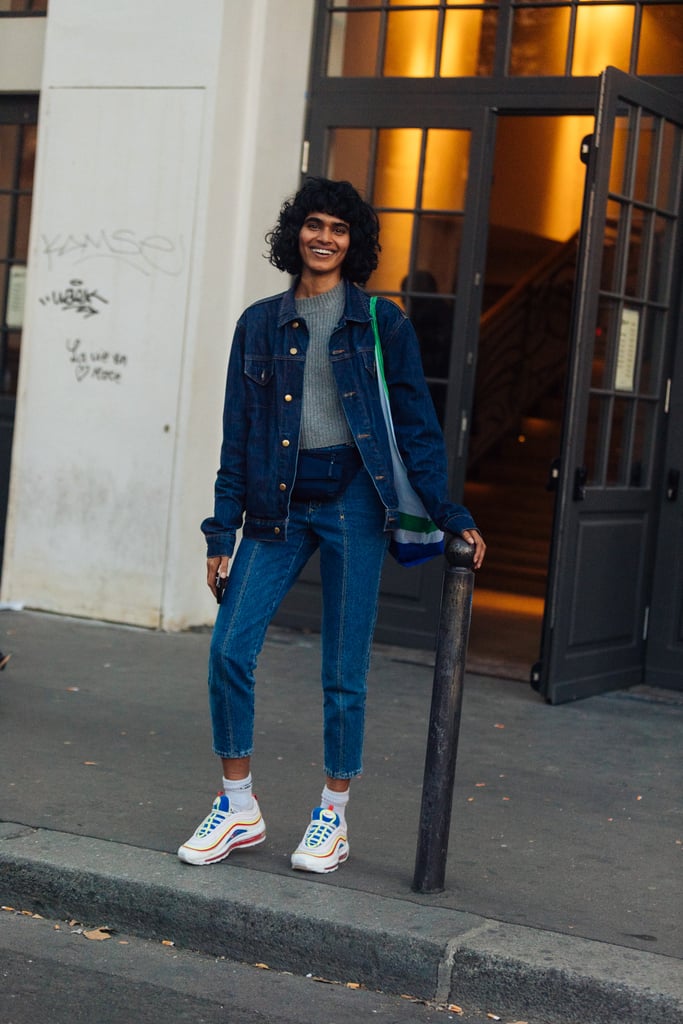 Go dad-chic by pairing chunky sneakers and ankle socks with cropped jeans and a denim jacket.
White stiletto boots instantly elevate a denim set.
POPSUGAR Collection at Kohl's Denim Cropped Jacket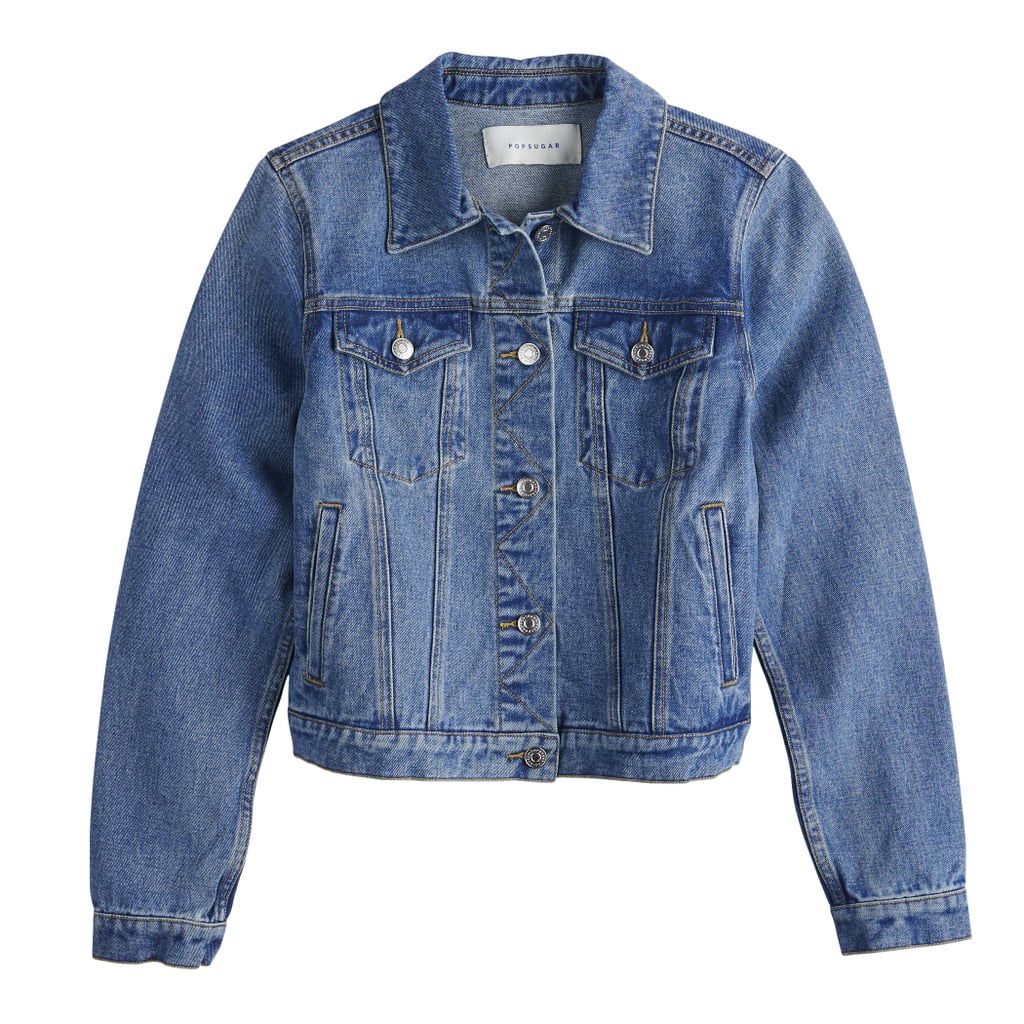 POPSUGAR Collection at Kohl's Denim Cropped Jacket [10] ($38, originally $64)
POPSUGAR Collection at Kohl's High-Waisted Kick Flare Jeans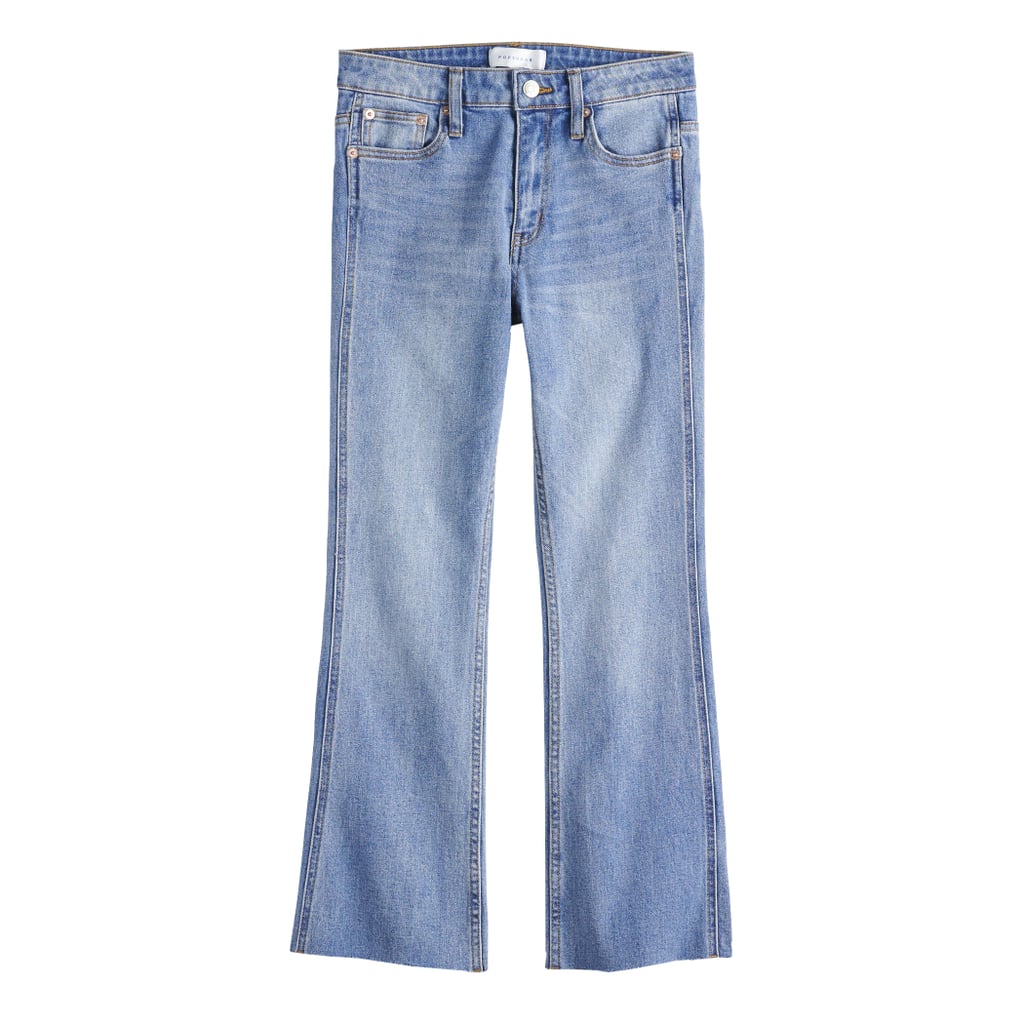 POPSUGAR Collection at Kohl's High-Waisted Kick Flare Jeans [11] ($37, originally $50)
POPSUGAR Collection at Kohl's High-Waisted Kick Flare Jeans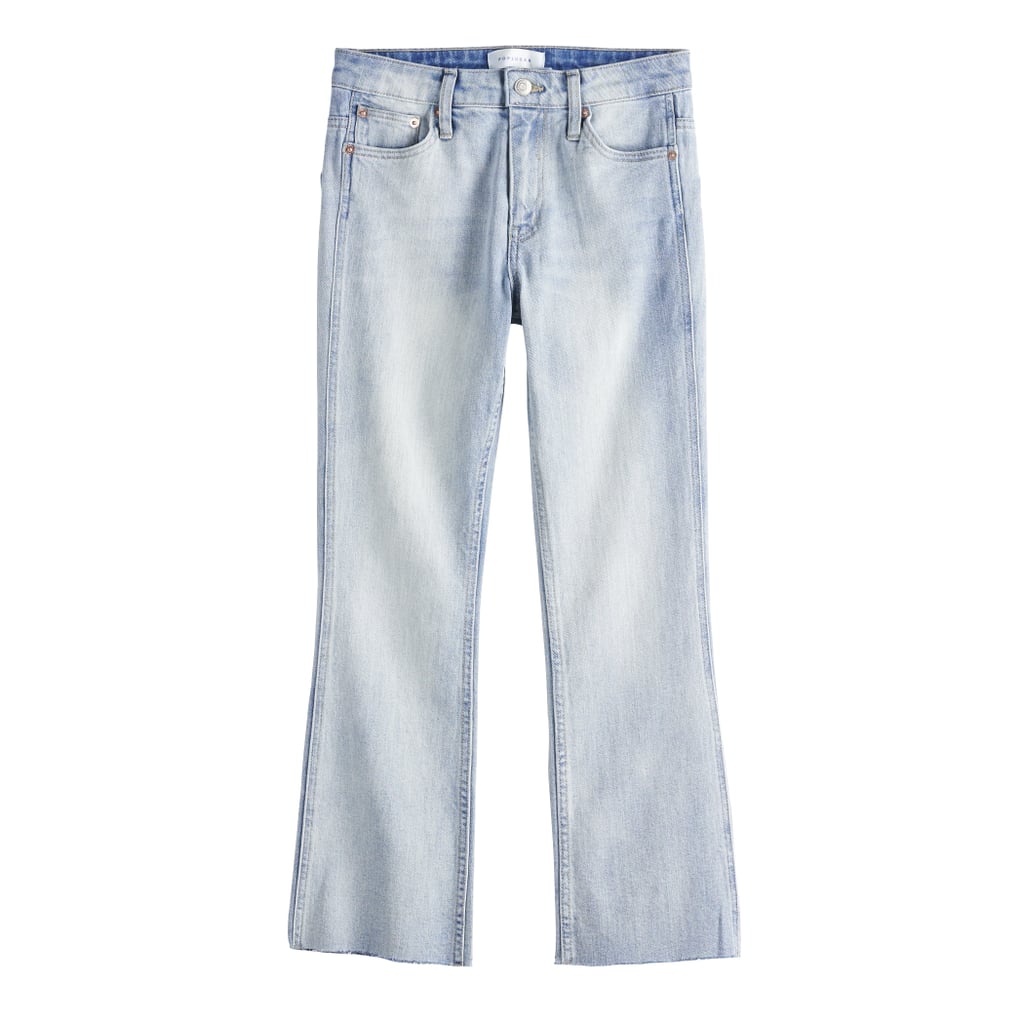 POPSUGAR Collection at Kohl's High-Waisted Kick Flare Jeans [12] ($37, originally $50)
POPSUGAR Collection at Kohl's V-Neck Cami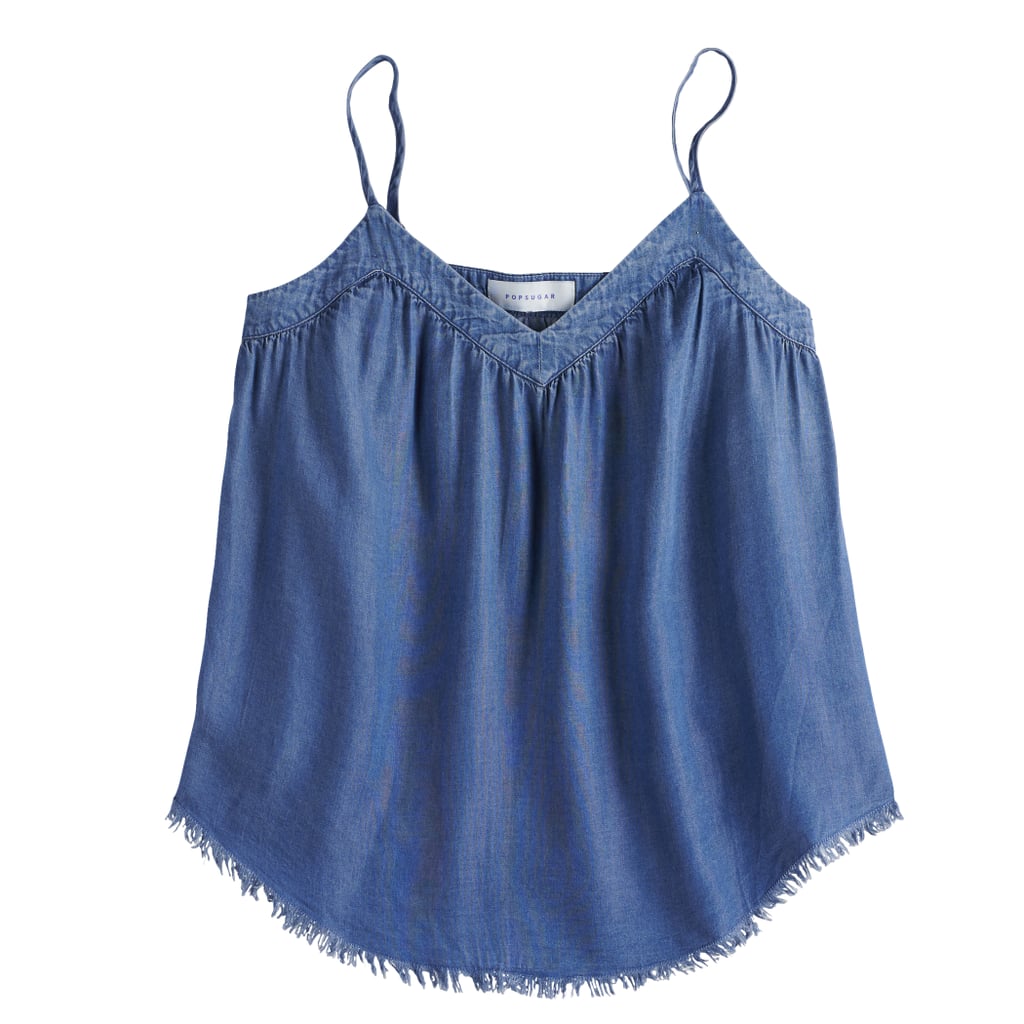 POPSUGAR Collection at Kohl's V-Neck Cami [13] ($27, originally $36)
POPSUGAR Collection at Kohl's Button-Front Denim Mini Skirt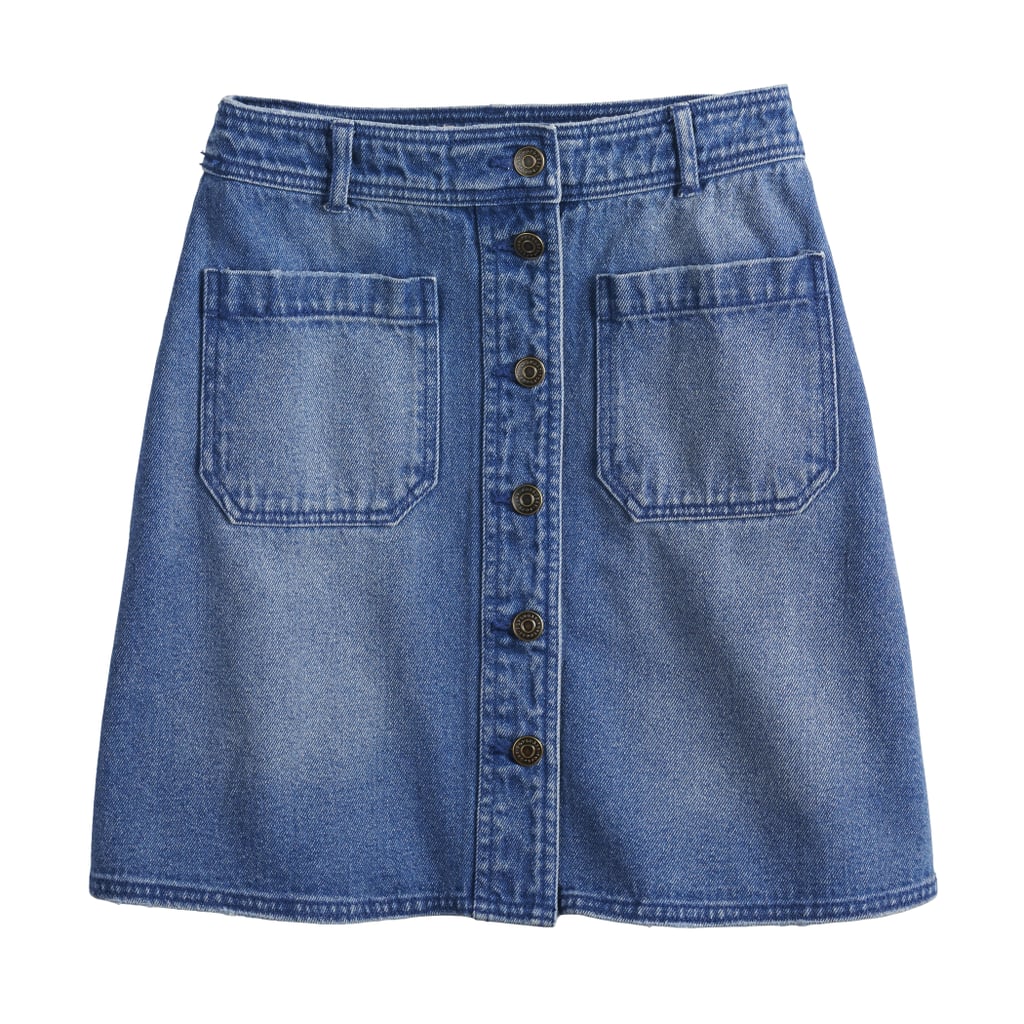 POPSUGAR Collection at Kohl's Button-Front Denim Mini Skirt [14] ($37, originally $50)
POPSUGAR Collection at Kohl's Denim Cropped Jacket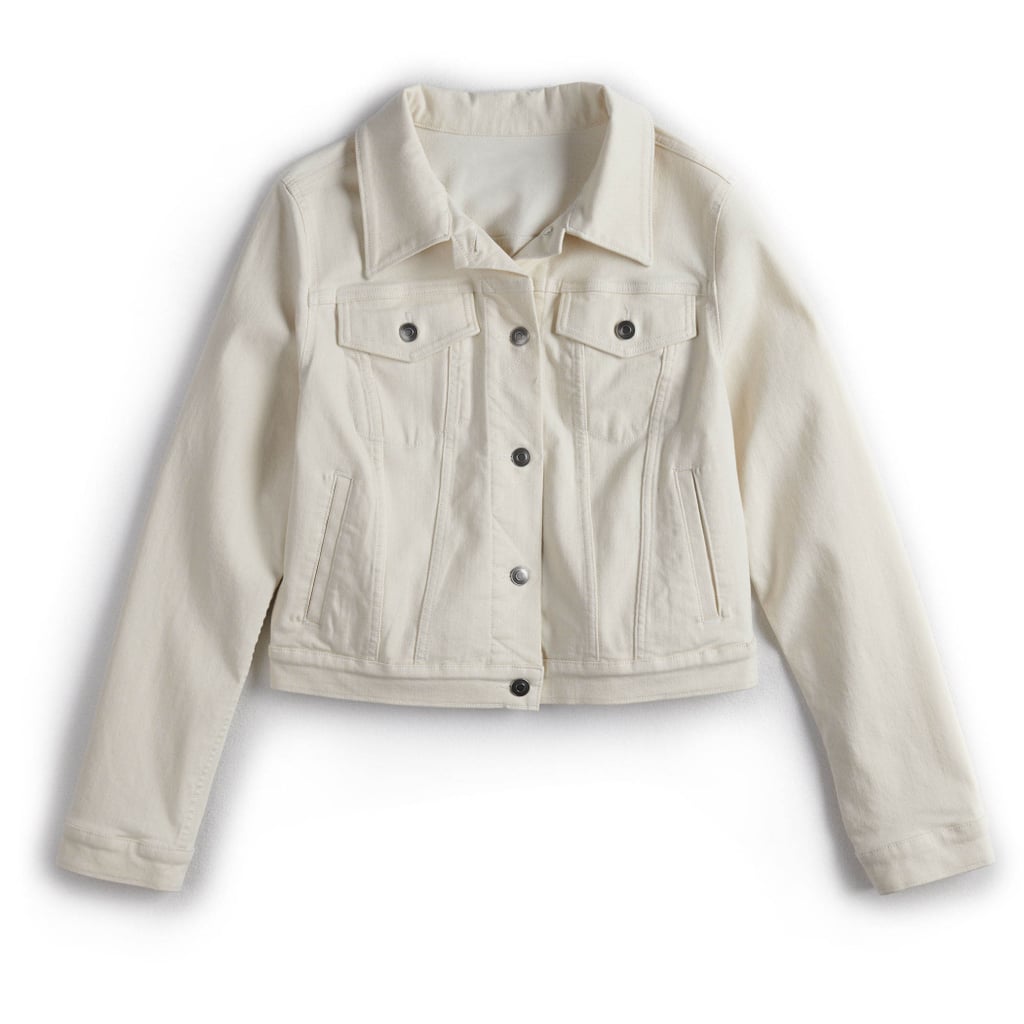 POPSUGAR Collection at Kohl's Denim Cropped Jacket [15] ($48, originally $64)
POPSUGAR Collection at Kohl's High-Waisted Kick Flare Jeans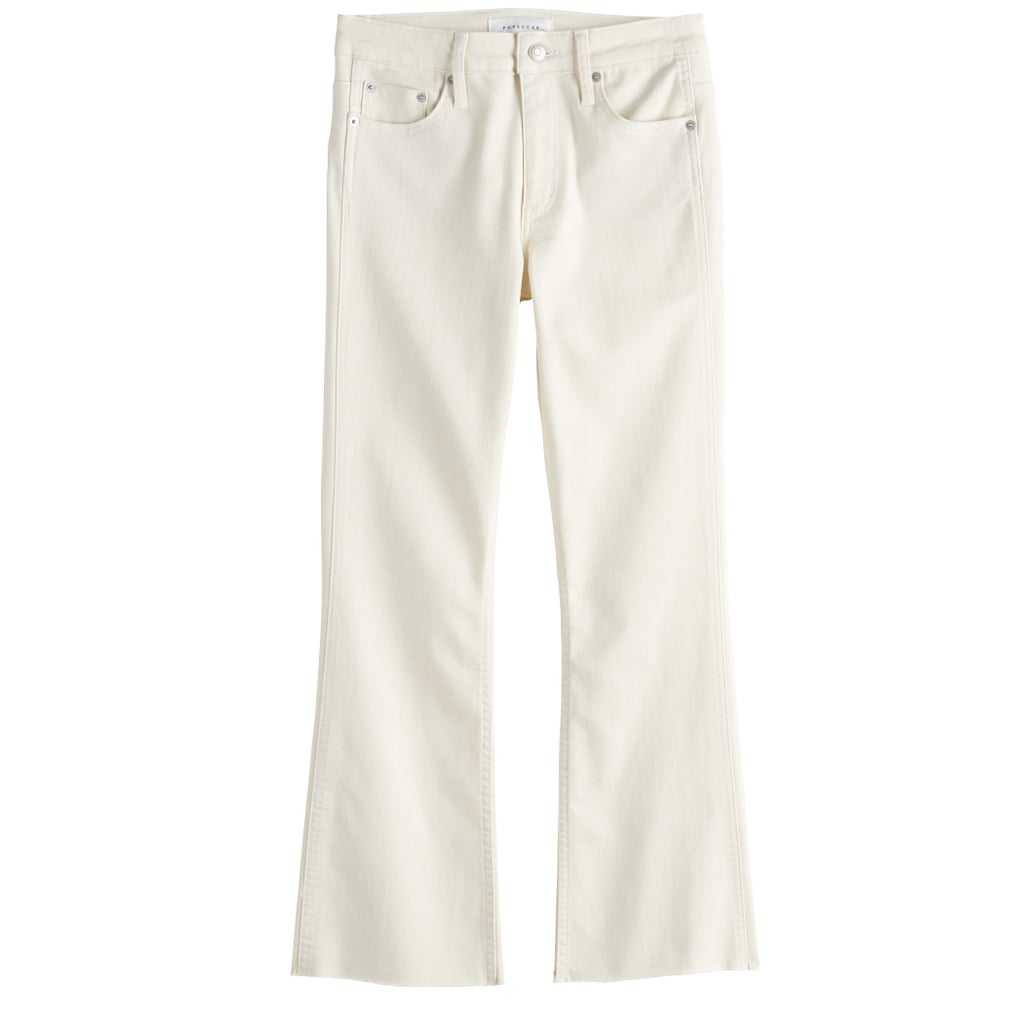 POPSUGAR Collection at Kohl's High-Waisted Kick Flare Jeans [16] ($37, originally $50)
POPSUGAR Collection at Kohl's Belted Denim Dress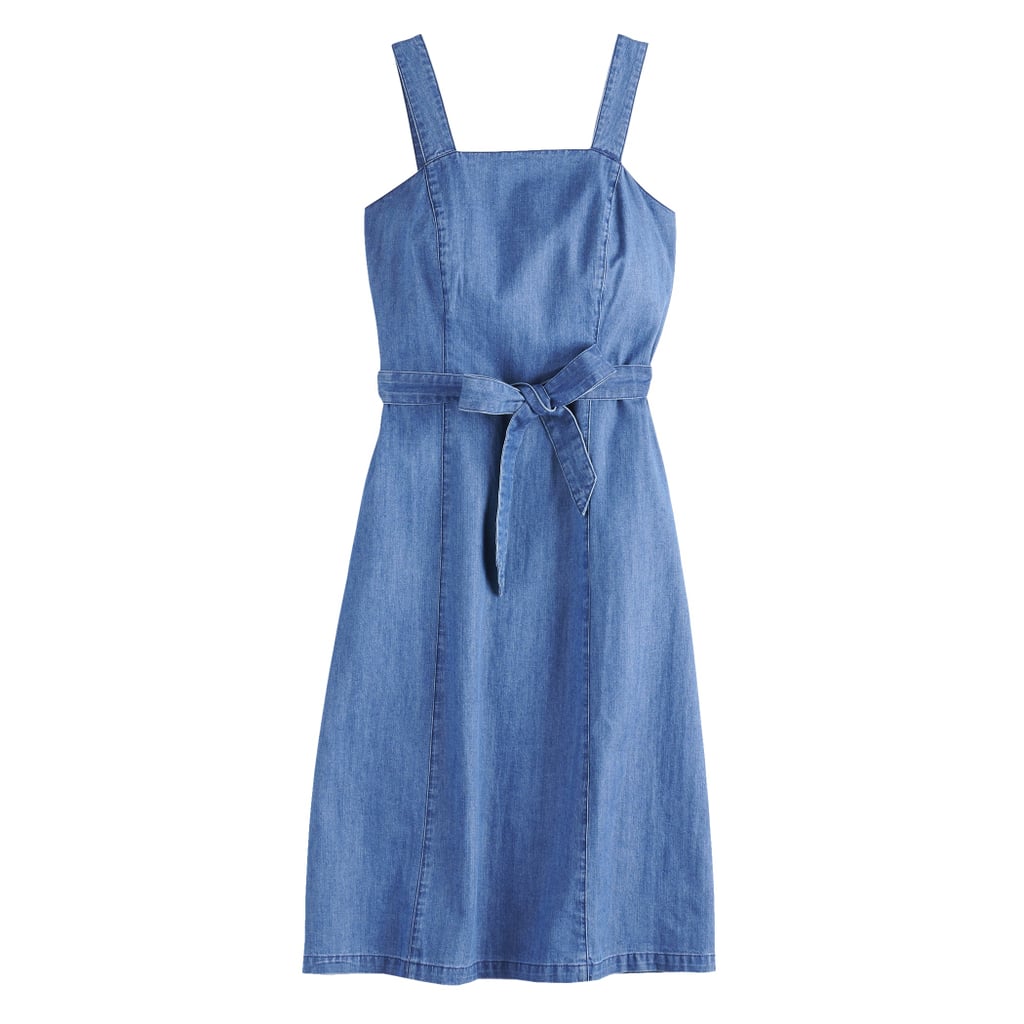 POPSUGAR Collection at Kohl's Belted Denim Dress [17] ($38, originally $64)
POPSUGAR Collection at Kohl's Paperbag-Waist Shorts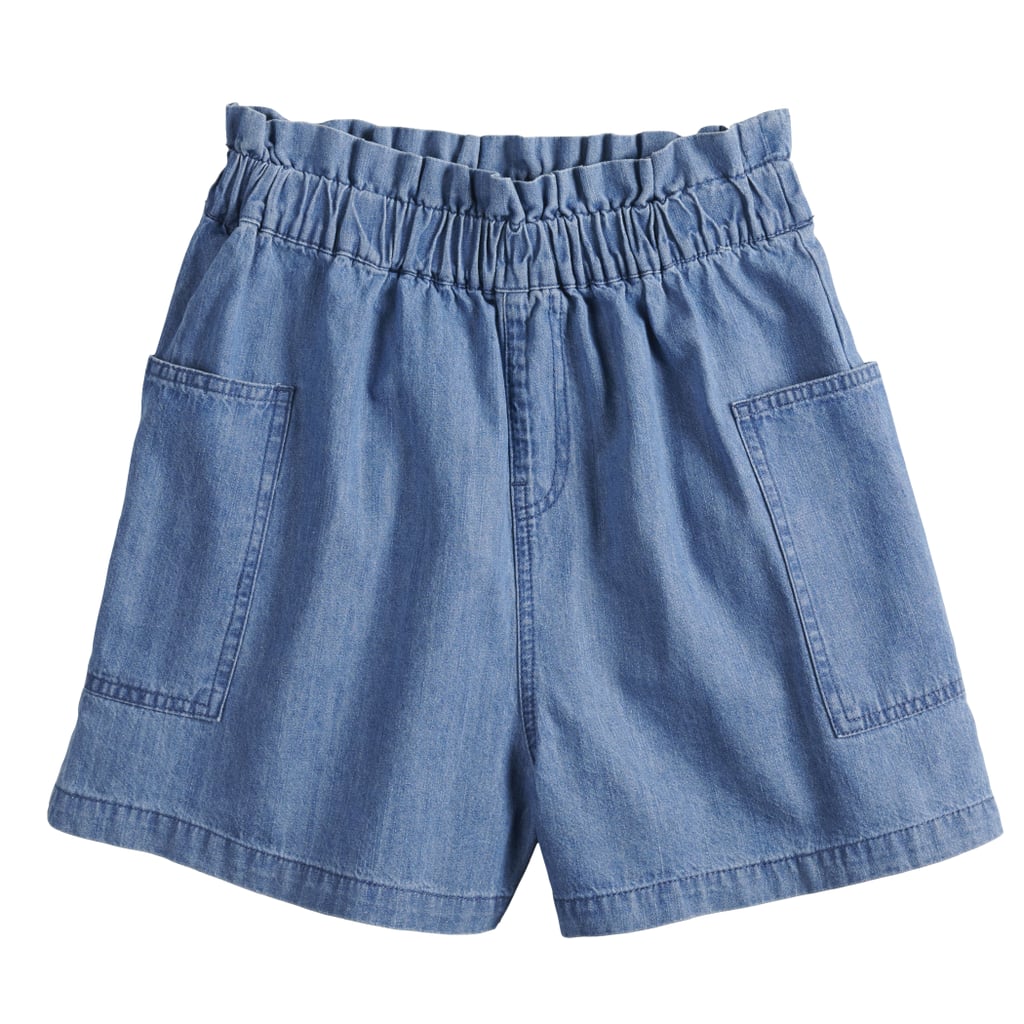 POPSUGAR Collection at Kohl's Paperbag-Waist Shorts [18] ($33, originally $44)
POPSUGAR Collection at Kohl's High-Waisted Kick Flare Jeans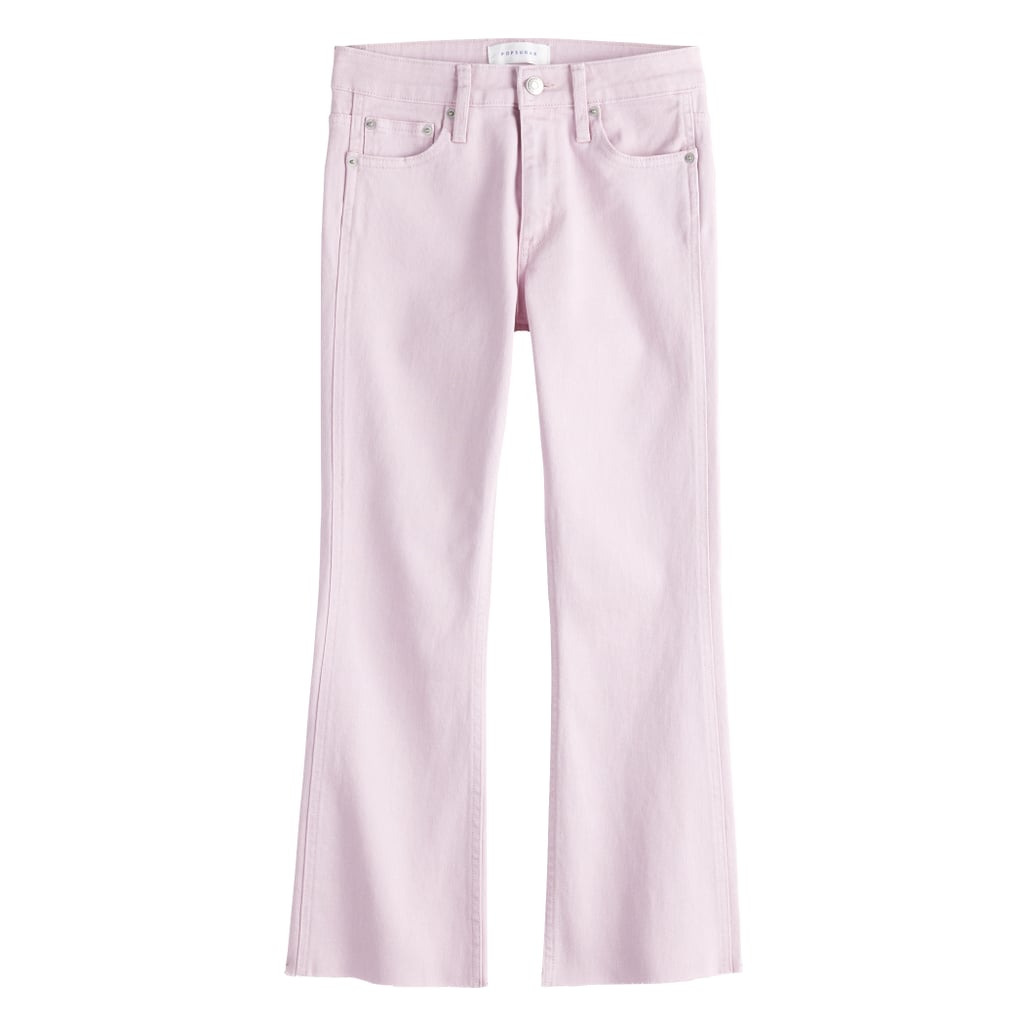 POPSUGAR Collection at Kohl's High-Waisted Kick Flare Jeans [19] ($37, originally $50)
POPSUGAR Collection at Kohl's Long-Sleeved Romper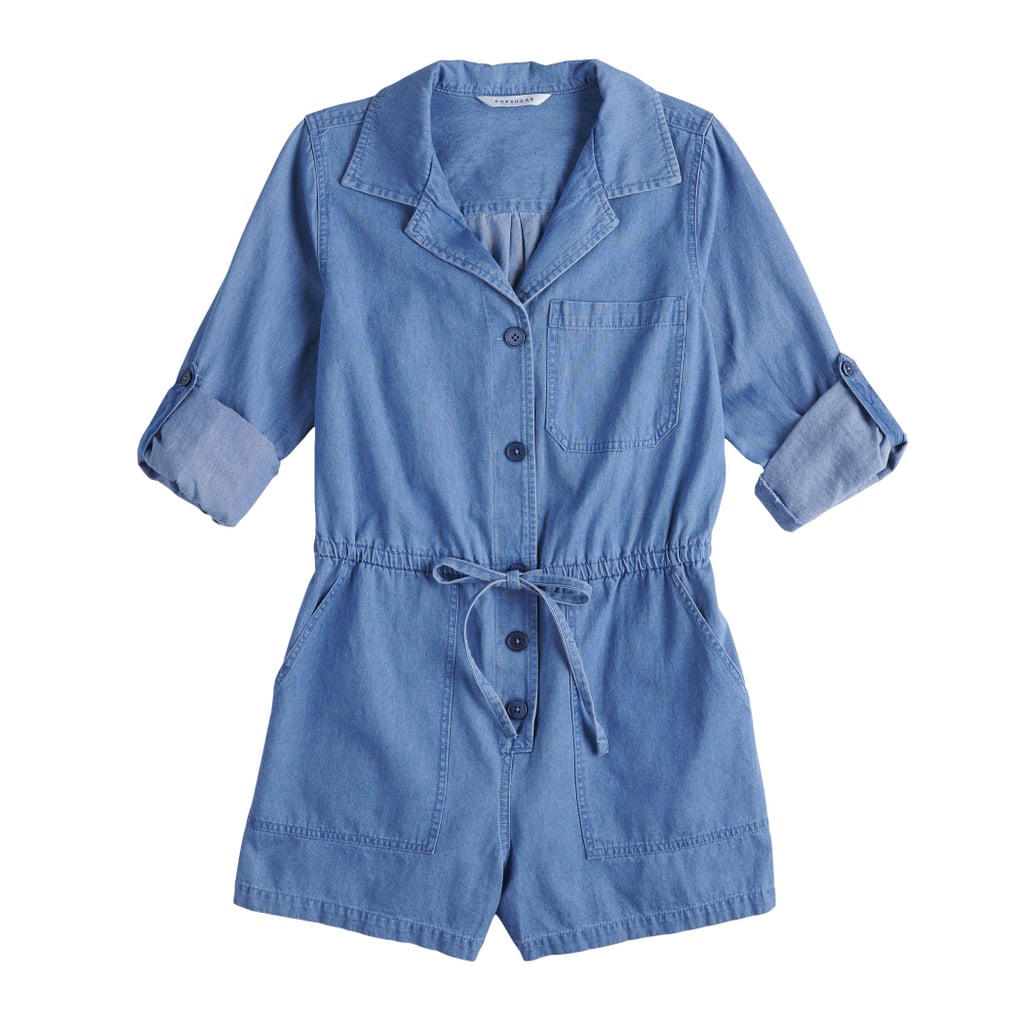 POPSUGAR Collection at Kohl's Long-Sleeved Romper [20] ($45, originally $60)
POPSUGAR Collection at Kohl's Button-Front Denim Mini Skirt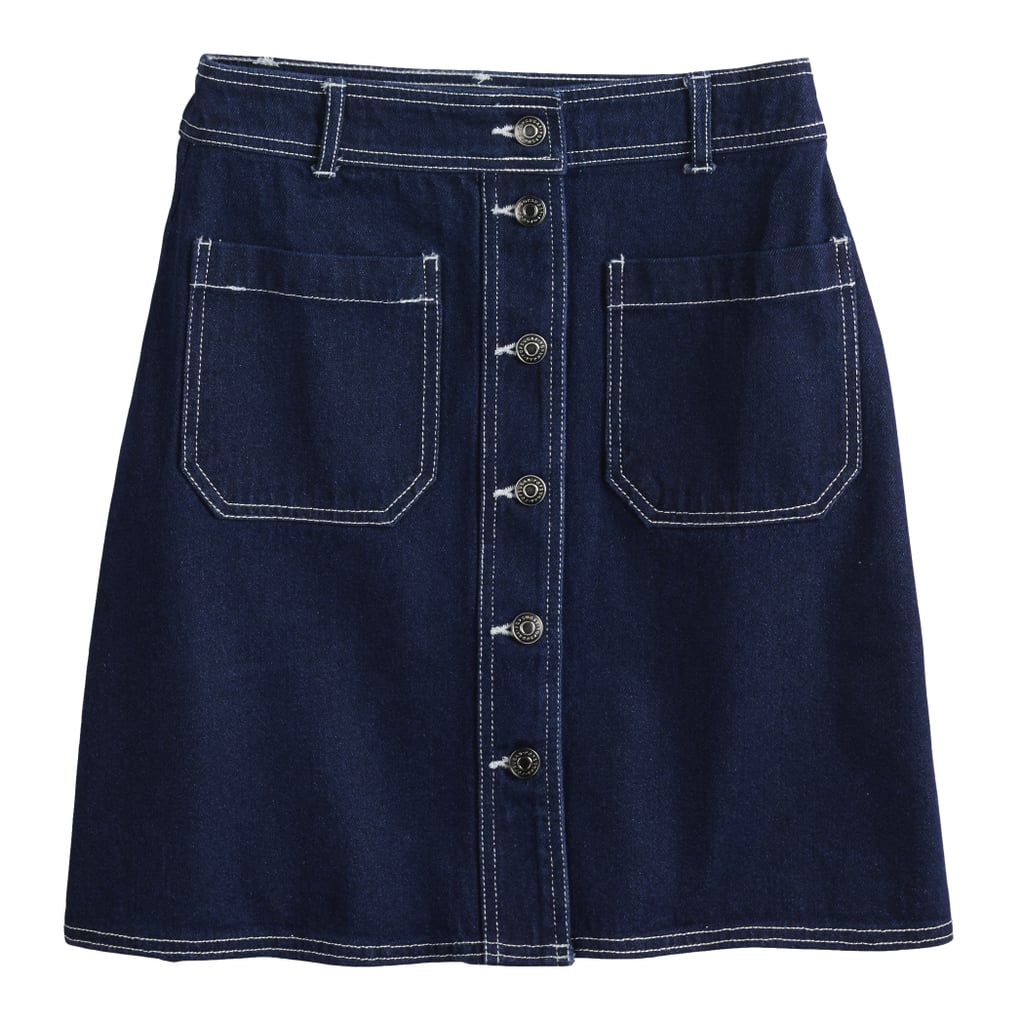 POPSUGAR Collection at Kohl's Button-Front Denim Mini Skirt [21] ($37, originally $50)
POPSUGAR Collection at Kohl's Midrise Straight-Leg Jeans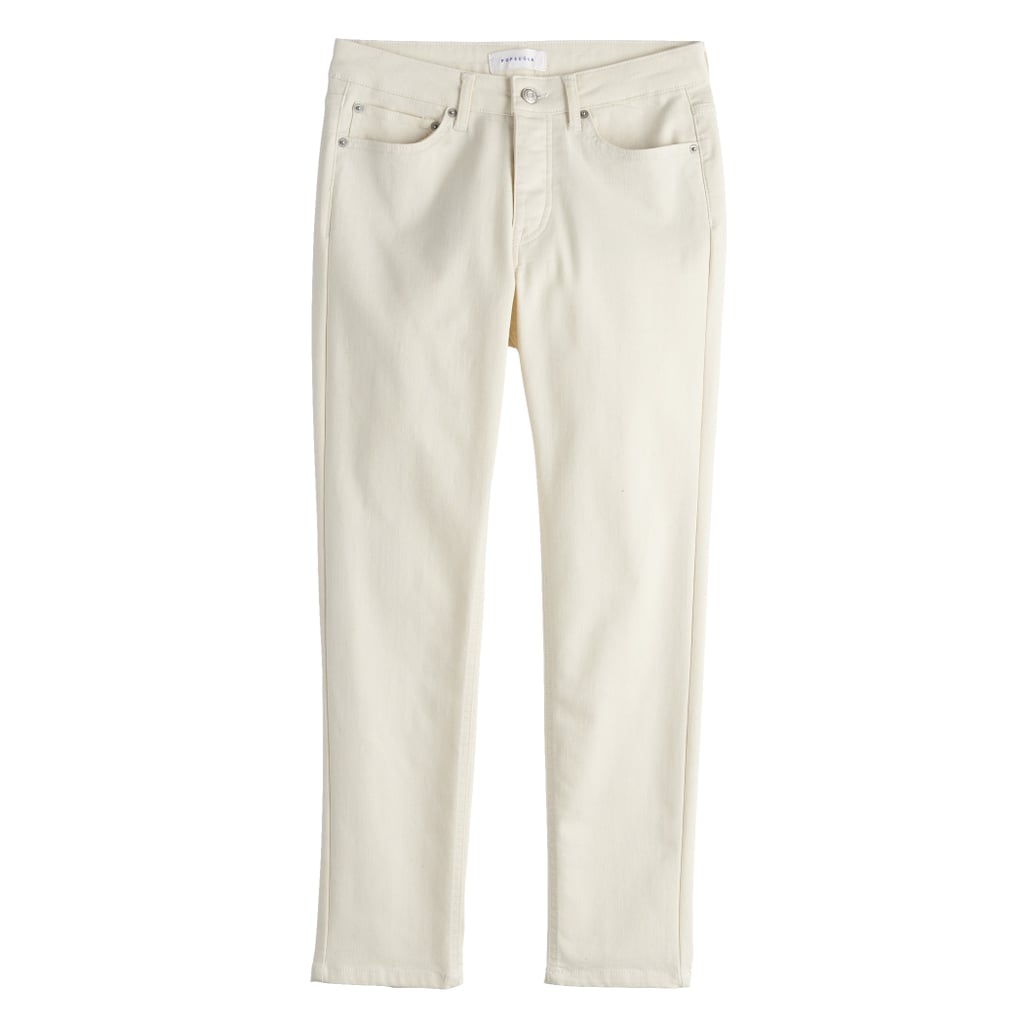 POPSUGAR Collection at Kohl's Midrise Straight-Leg Jeans [22] ($30 originally $50)
POPSUGAR Collection at Kohl's Chambray Wide-Leg Pants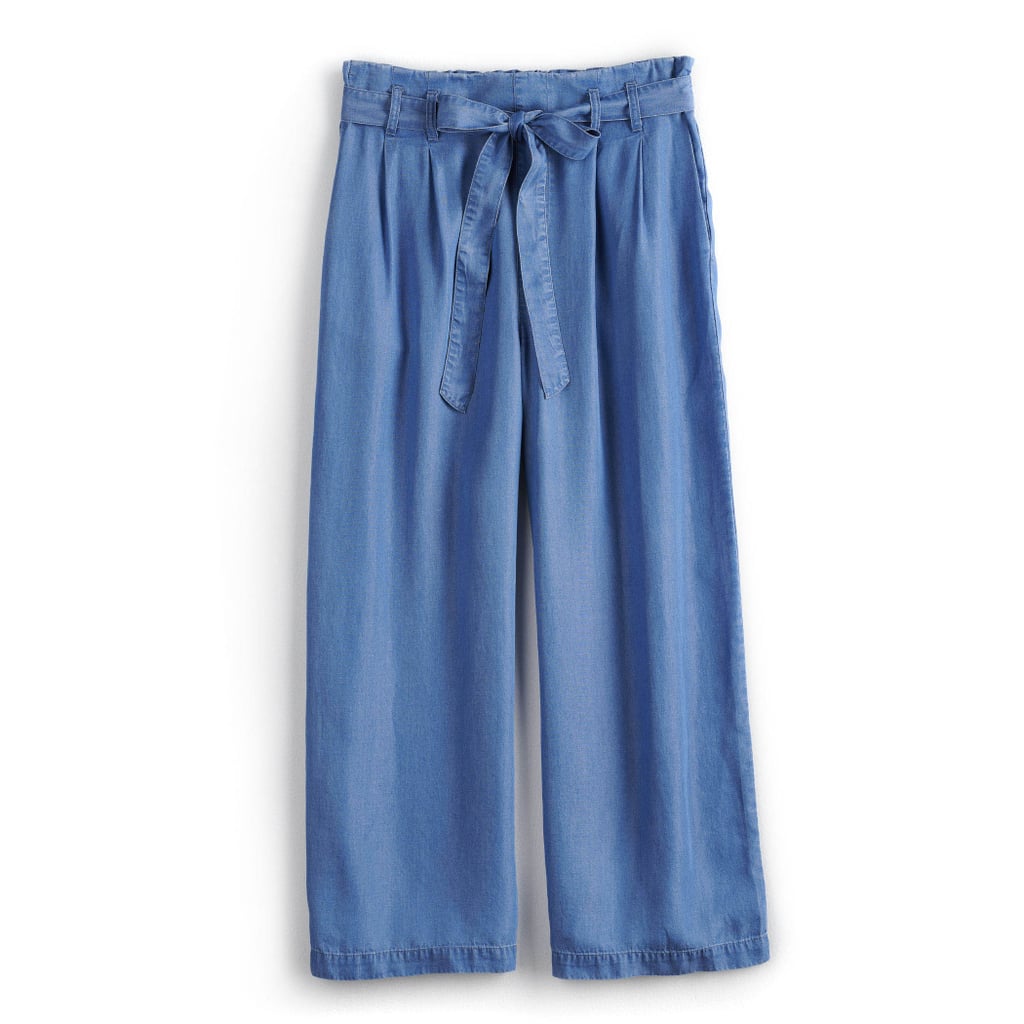 POPSUGAR Collection at Kohl's Chambray Wide-Leg Pants [23] ($37, originally $50)
POPSUGAR Collection at Kohl's Belted Denim Dress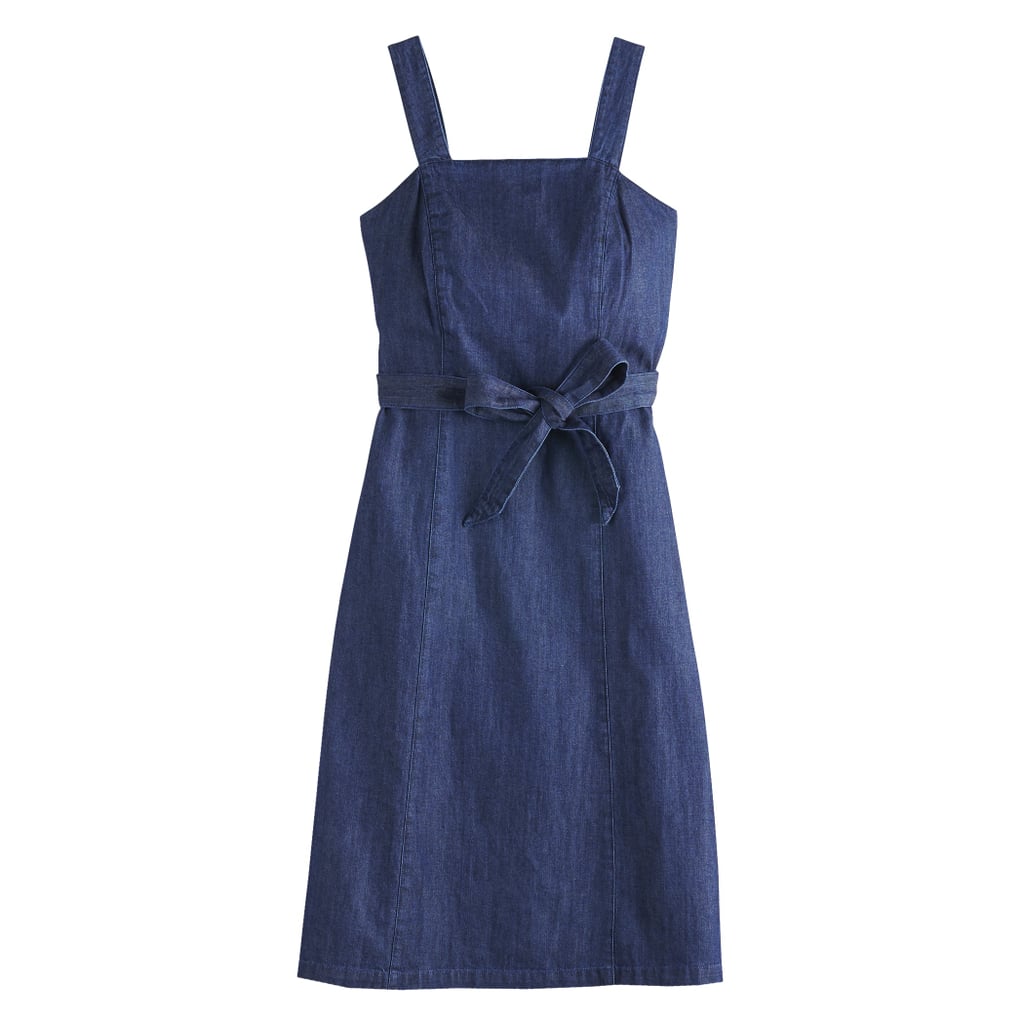 POPSUGAR Collection at Kohl's Belted Denim Dress [24] ($38, originally $64)
POPSUGAR Skinny Pants
POPSUGAR Skinny Pants [25] ($37, originally $50)
POPSUGAR Collection at Kohl's Straight-Leg Midrise Jeans
POPSUGAR Collection at Kohl's Straight-Leg Midrise Jeans [26] ($30, originally $50)