Designer Faceoff Golden Globes 2013 | Poll
Seeing Double at the Golden Globes: Who Wore These Designers Best?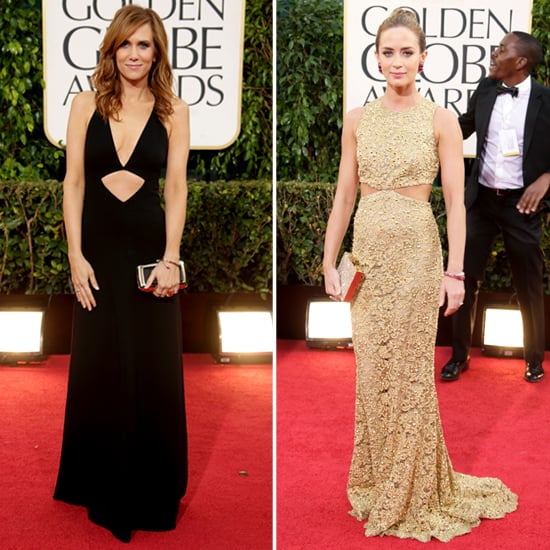 Kristen Wiig and Emily Blunt both hit the red carpet in fitted, artfully draped Michael Kors gowns complete with sexy midsection cutouts. While Kristen went for classic black, Emily opted for an embellished gold silhouette. Who got it right?