Diane Kruger at the European Film Awards 2013
Did Diane Kruger Mean to Show Us This Much?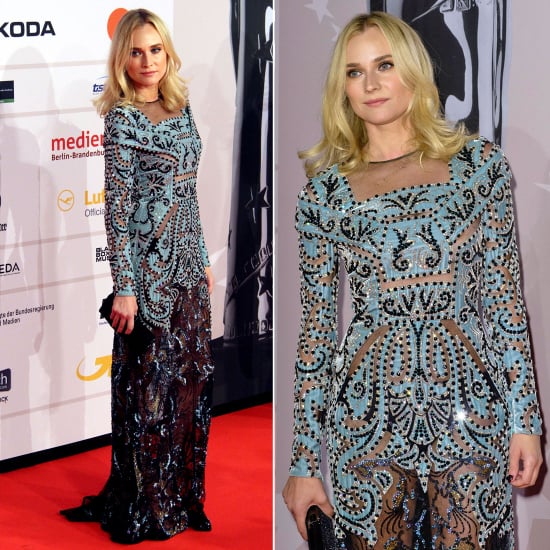 Diane Kruger had our undivided attention at the European Film Awards this weekend in a glitzy Valentino Couture gown and a Coach Madison caviar framed clutch. It wasn't just the dress's sparkle that turned heads — the actress, who's never been afraid of a showstopping gown, dared to go pretty sheer, revealing not just a flash of skin but also a pair of black underwear. Sure, the gown's beading helped to conceal so that the peekaboo effect wasn't quite so in your face, but we still got a glimpse of Diane's underthings.
Truthfully, we'd be hard-pressed to find a look from Miss Kruger that didn't play fast and loose with the rules of red carpet dressing. The actress often pushes the boundaries and embraces bold, fashion-forward couture. The question is — can she pull it off? Are you a fan of Diane's latest look?