Diane von Furstenberg's Daughter Tatiana Directs a Movie Called Tanner Hall 2010-03-31 07:50:22
Tatiana Von Furstenberg's Boarding School Film Debut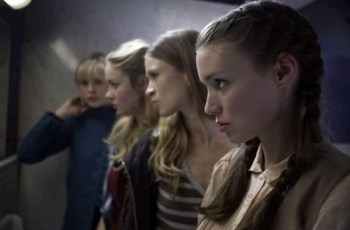 We idolize Diane von Furstenberg, so when I heard her daughter Tatiana dipped into the world of directing, I was intrigued.
Tatiana and co-director/writer Francesca Gregorini will show Tanner Hall at Gen Art's upcoming New York Film festival. And DVF has a sort-of cameo — she designed the costumes for the film. The film is a vivid peek into the private world of an all‐girls boarding school; coming‐of‐age stories of four teenage girls. Meanwhile, the adults in their world struggle with the equally challenging hurdles of middle age.
Tatiana and Francesca's vision was "to create a timeless piece not bound to any decade in particular." Thus, the music, costumes, furniture, hairstyles, and cars were purposefully taken from different decades "to create a world suspended in time, infused with fantasy but grounded in reality." I'm a sucker for teenage coming-of-age movies, this one sounds intriguing indeed.
To see more stills from Tanner Hall, read more.