Diane von Furstenberg Interview at New York Fashion Week Spring 2011 2010-09-13 03:00:05
Fab Exclusive! DvF Talks Inspiration and Her Latest Obsession
Diane von Furstenberg presented her Spring 2011 collection yesterday afternoon to eager DvF fans, editors, and celebrities including Sarah Jessica Parker and Rachel Bilson at the Theatre in Lincoln Center Plaza. Once the last look graced the runway, the designer took her finale walk. And where did she go next? The Wonder Woman zipped back downtown to her Meatpacking District flagship store where we were able to chat about her hot-off-the-press collection and what she's currently loving. See what else the fashion icon and NYC maven had to say during our Fab chat below.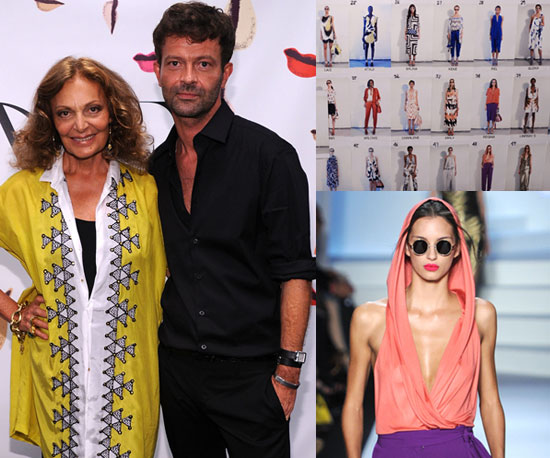 FabSugar: The Spring 2011 collection was gorgeous. What inspired the "Goddess Fantasy" theme?
Diane von Furstenberg: Well, first of all, it's a new adventure because I have a new creative director. And I took him to see an exhibition on Isadora Duncan. Do you know who she is?
FS: Yes!
DVF: She's really the first modern woman of the 20th century and then, from there, that led us into Greece. So, the real inspiration for the collection is Greece. The architecture, the sky, the sun, the goddesses.
FS: For you, what were the key pieces from the Spring collection?
DVF: Hmm, I don't know.
To read the rest, read more
FS: No favorites?
DVF: I like, well, I can't choose just one! I can't say.
FS: We understand how that goes! So, what no-fail style tips can you give our FabSugar readers?
DVF: Be yourself. Just be yourself.
FS: And off the top of your head, what are you totally obsessed with right now?
DVF: Playing Scrabble on the Internet. Definitely.