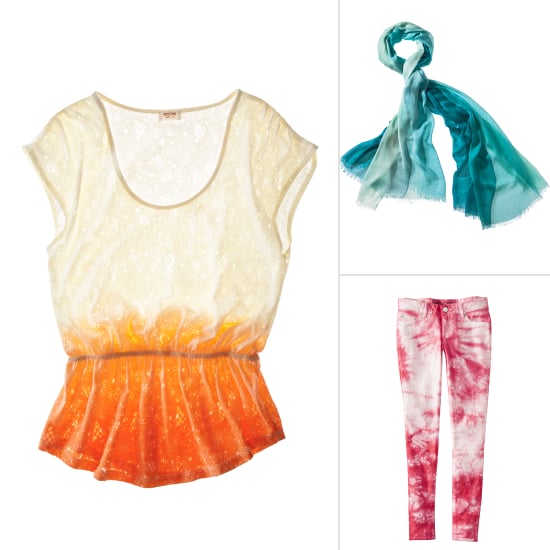 You'll love how these dip-dye separates from Target fit with your Spring wardrobe. And this ombré look is funky-fresh and comes in colors that are fun and flirty. It's time to dip it good while adding a big splash of color to your everyday wear. Wondering how to pull off this trend? We have a few tips for making this Spring style your new favorite look:
Statement piece: This sweet shirt is fresh and flouncy and totally dip-dye cool. With the ombré orange at the base of the Spring shirt, it's time to let color rule while updating your seasonal wardrobe. Wear it with skinny jeans and your favorite gladiator sandals for a look that works day or night. Add orange-hued accessories to move the color throughout the outfit, making this shirt a serious statement piece.
Top or bottom: For a quick pop of dip-dye style, wear shorts or pants that flash ombré accents. Top with a neutral tank and a light military-style jacket, and layer on wooden beaded accessories for a chic Spring look. Or add a small pop of dip-dye style by tossing on a colorful scarf that matches everyday wear, topping off any look.