Do You Have Fashion Fatigue?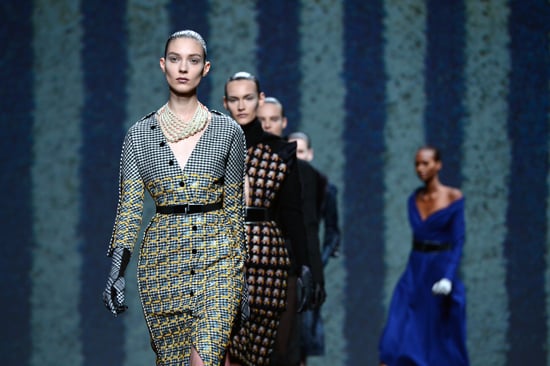 With another Fashion Week looming on the horizon, at least one industry figure is asking whether we really even need more clothes.
In an essay in T Magazine, Suzy Menkes tries to analyze the rampant pace at which new fashion is presented to editors and consumers. She points to this constant pressure on designers' creativity as the reason why the industry lost Alexander McQueen, and had to watch the painful demise of John Galliano and other talented artists.
"The strain on both budgets and designers is heavy," Menkes writes. "And only the fat-cat corporations can really afford to put on two mega ready-to-wear shows a year, or four if you add two haute couture shows, or six if you count men's wear. Resort and Pre-Fall push the number up to eight. A couple of promotional shows in Asia, Brazil, Dubai, or Moscow can bring the count to 10." Or, as Menkes puts it, nearly one every month.
She later fingers the increased speed and availability of online shopping as another reason designers have to churn out so much product. "Has fashion itself gone mad, gathering speed so ferociously that it seems as if the only true luxury today is the ability to buy new and exclusive clothes every microsecond?" she asks.
With the constant barrage of new products, we have to wonder whether it's all too much. Let us know what you think in the poll below.