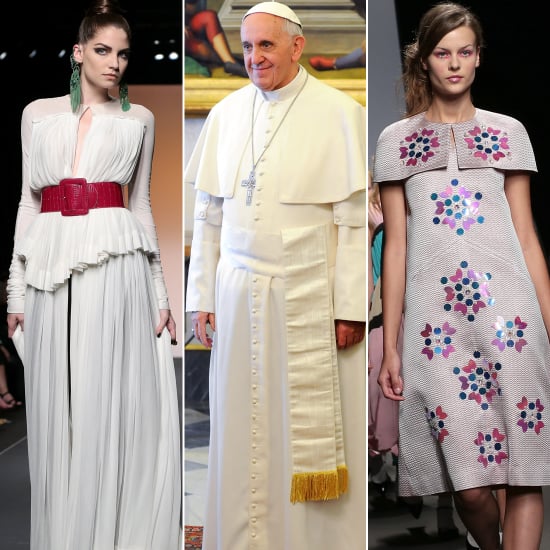 Designers get their inspiration from all sorts of places, people, and ideas, but the latest muse to have an influence on the runway seems to have come from above. In her review of the recent collections shown in Rome, fashion critic Suzy Menkes points to Pope Francis as the reason so many designers turned out simple, conservative pieces that are reminiscent of chic robes and vestments.
"It's a whole new spirit in Rome, and this is evident when we have a new pope going back to real Christianity, which lately was far from the church," said Silvia Venturini Fendi, who codesigns for Fendi with Karl Lagerfeld. "People are looking for meaning, and the real meaning of fashion is as a tool to express yourself."
But will people express themselves with conservative clothing inspired by the pope, who tends to wear simpler, more minimal garb than his Prada-clad predecessor? Or have we simply entered a period when many designers are creating more modernist clothing that's easy to wear? Tell us what you think about this potential new trend by casting your vote below.