Dolce & Gabbana Jail Time in Tax Evasion Case
Could Domenico Dolce and Stefano Gabbana End Up in Jail?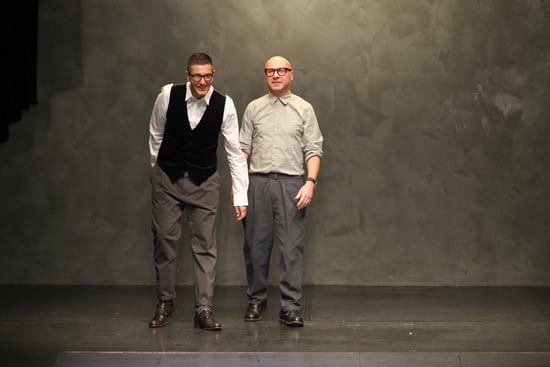 A prosecutor working on the lengthy Dolce & Gabbana tax evasion case has recommended that the brand's founders be sentenced to more than two years in prison.
In his closing arguments on Wednesday, Gaetano Ruta recommended that Domenico Dolce and Stefano Gabbana both serve two and a half years behind bars, according to WWD. Ruta has also asked that Cristiana Ruella, a Dolce & Gabbana board member, serve two and a half years and for Alfonso Dolce, Domenico's brother, and the company's finance director, Giuseppe Minoni, to serve two years each.
Ruta reportedly reserved his harshest words for the company's accountant, Luciano Patelli, who he accused of orchestrating the 2004 sale of the Dolce & Gabbana brand to a Luxembourg-based holding company called Gado. This sale, according to Italy's tax authority, helped the brand avoid more than $1 billion in taxes that they would have had to pay if the company were based in Italy.
Dolce and Gabbana, who have always denied any wrongdoing, were ordered to pay a $400 million fine this April. The designers were absolved of all wrongdoing in April 2011, but a higher court overturned that decision in November 2011, and the proceedings reopened as a criminal case.