Dolce and Gabbana Welcome John Galliano Back to Fashion
Dolce, Gabbana Wish Galliano Good Luck on Fashion Comeback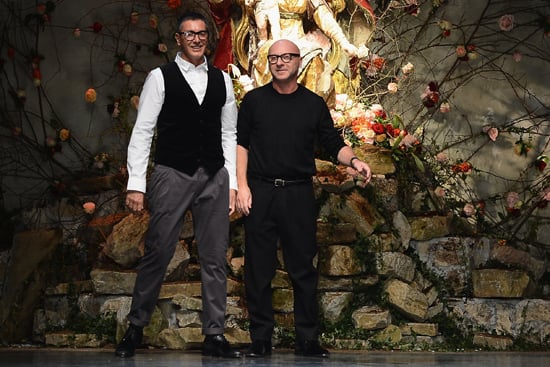 Domenico Dolce and Stefano Gabbana have joined the chorus of voices backing John Galliano's return to working in the industry.
"We wish John the best of luck with his return to fashion," the two said in a post on their online magazine Swide. "We've always been admirers of his flamboyant talent. He has been missed from the fashion scene these two years and we can't wait to see the collection with Oscar de la Renta."
Just last week, de la Renta shocked the fashion community when he announced that he would welcome Galliano, who was let go from his position at Dior for making anti-Semitic comments in 2010, at his studio for a three-week residency. "Everyone in life deserves a second chance, especially someone as talented as John," de la Renta said at the time. "I think that life is about forgiving and helping people."