Donatella Versace Gets Lifetime Movie
Here's What Gina Gershon Looks Like as Donatella Versace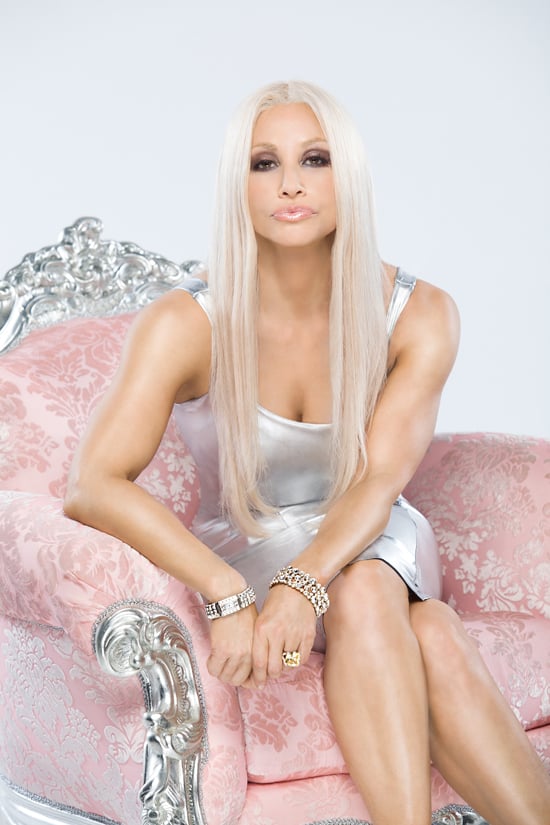 If you had any doubts about Gina Gershon playing a convincing Donatella Versace, it's time to cast them aside. Lifetime has released the first image of Gershon in character (and in costume) for the title role, and the resemblance is pretty astounding.
In what is surely one of the Versace-est Versace moments yet, Gershon will play the Italian designer in Lifetime's House of Versace, which tells the story of Donatella's initial years as a designer.
The film, which is based on Deborah Ball's 2010 book House of Versace: The Untold Story of Genius, Murder, and Survival, focuses on Donatella's life after the death of her brother Gianni, and how she coped with suddenly becoming the face of his fashion empire. Enrico Colantoni will play Gianni, Colm Feore will play their brother Santo, and Raquel Welch will return to the screen as their aunt Lucia, according to The Hollywood Reporter.
The film is set to debut on Oct. 5 at 8 p.m., just in time for everyone to get home from Paris Fashion Week. At 10 p.m., Lifetime will also screen a documentary about how the Versace business has grown since its founder's tragic murder in 1997. The documentary will include interviews with friends of Gianni Versace, other designers, and expert criminologists.