Donatella Versace Google Hangout
Who Wants to Hang Out With Donatella Versace?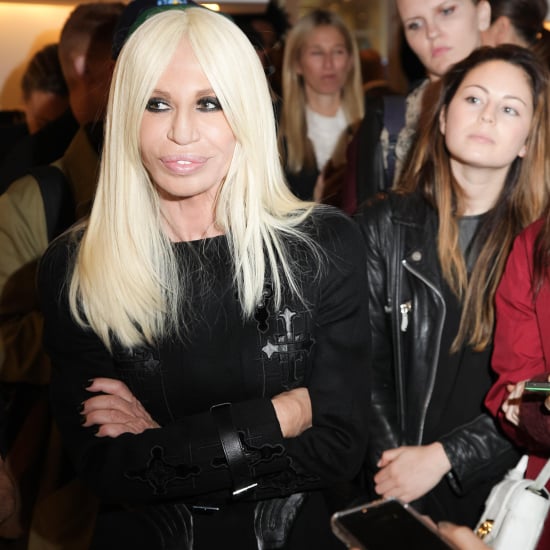 On Tuesday, virtually everyone with an Internet connection and a Google+ account will be able to hang out with Donatella Versace.
The designer, who will celebrate the launch of her first Versus capsule collection in New York on Wednesday, will give her fans a first look at the clothes during a Google+ Hangout that will start tomorrow at 4 p.m. EDT. In a video teasing the virtual event, Versace explained that she chose the occasion for her first Google+ Hangout because she wants "everybody to be a part of the process."
Fashion blogger Jay Strut will play host, and the brand promises that "influential bloggers and models from around the world" will also take to their webcams to participate in the online talk. Versace will unveil the full collection — created with the young British label J.W. Anderson — at a party in New York on Wednesday night.