Donna Karan For Gilt Groupe
Donna Karan Designed a Travel-Inspired Capsule For Gilt Groupe
Lucky magazine is one of our favorite sources for great shopping tips. We're thrilled to share this fabulous story from our friends at Lucky!
As anyone following our ongoing series of summer packing guides can attest, it's fun to bring destination-inspired items on your upcoming trips. Equally important, however, is bringing along easily-foldable, incredibly versatile basics that'll look luxe without showing a single wrinkle.
Thank goodness, then, that Donna Karan—arguably fashion's patron saint of figure-flattering dresses—has teamed up with the folks at Gilt Groupe on an exclusive seven-piece collection inspired by (what else?) wanderlust. Among the items on offer? A gorgeous one-shoulder red cocktail number, a crisp white shirtdress and a new take on Donna's signature Infinity Dress, the latter of which can be wrapped, tied and twisted to create tons of different looks.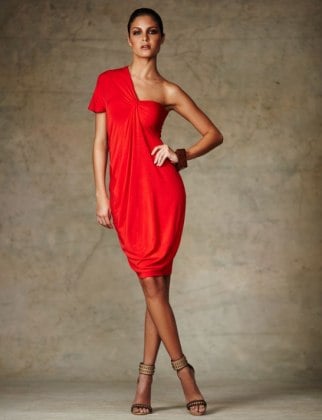 knit one shoulder twist dress, $895, gilt.com
Click over to Lucky to read and shop the whole story.
For more fashion and style from Lucky, here are more Lucky stories.
Related Links:
This New Royal Ascot Dress Code Is Really Intense
Shop It Out: Rock of Ages