Dreama Walker Style (Interview)
New It Girl Dreama Walker Chats Shopping, Maxis, and More!
Nylon celebrated its May issue last night at the Hollywood Roosevelt, where we caught up with adorable Don't Trust the B---- in Apt 23 actress Dreama Walker, clad in a chic Jenni Kayne blouse with a flippy Charlotte Ronson skirt. If you watch the show, you know from the onscreen fashions that Dreama's character, June, is super preppy and polished. So how does Dreama's style differ from June's? "June's a lot more modest. I like to think that I take more risks," Dreama told us. "June wears a lot of really cute cardigans and a lot of really bright colors, which I love color as well, but June's really into the brights."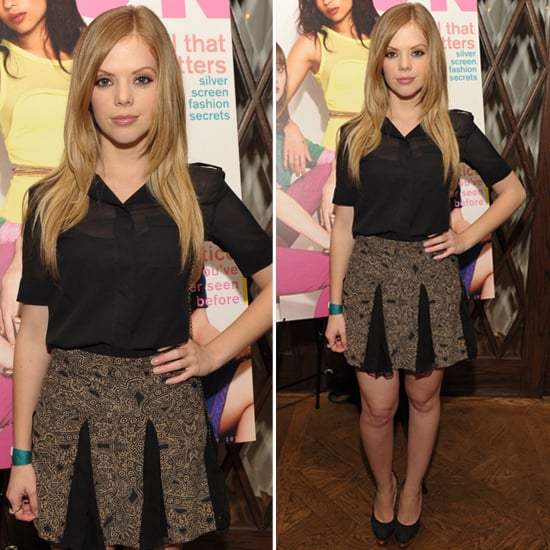 As for her offscreen personal style, the actress spilled: "I like everything almost. I love shopping, mixing high and low, I love a little bit of boho chic, I love stuff that's vintage inspired. I love clothes and I love shopping. I do it all the time." So with Spring in the mix, what are some of Dreama's go-to pieces right now? "I've been loving maxi skirts and dresses. It's so nice to just put on a dress and not have to worry about matching something," she shared. "I have my monogram necklace that I wear almost every day. And I love my [Louis Vuitton] Speedy bag."
To shop some of Dream's favorite pieces, read more.