Edith Head's Most Famous Costumes | Video
Audrey, Grace, and Bette: See Edith Head's Best Costumes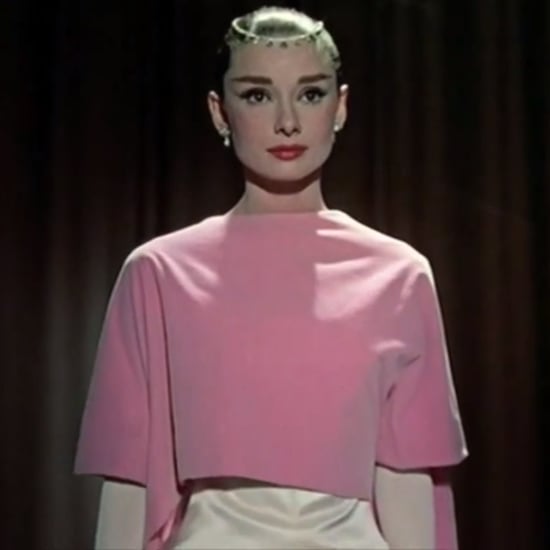 Legendary Hollywood costume designer Edith Head would have turned 118 years old today, and to honor her memory, Google devoted its homepage doodle to the clothes she created.
Head, who designed the wardrobes for iconic films like Funny Face and The Birds, is quoted as saying that "a designer is only as good as the star who wears her clothes." Head dressed everyone from Audrey Hepburn to Bette Davis and Grace Kelly for some of their most memorable roles. Herein, a look at the gorgeous gowns and sharp suits Head created for the movies.
Audrey Hepburn's Model Wardrobe in Funny Face
This movie sees a bookish Audrey Hepburn turned into a glamorous supermodel by a fashion photographer (Fred Astaire) and a magazine editor (Kay Thompson). Naturally, such a high-fashion movie required high-fashion clothing.
Tippi Hedren's Green Coat and Dress in The Birds
For Alfred Hitchcock's iconic thriller, Head created a slim green jacket and dress for Tippi Hedren that perfectly encapsulated the modernism of the '50s while allowing the heroine to run around.
Grace Kelly's Black and White Dress in Rear Window
Grace Kelly looked every inch the princess she would eventually become in this voluminous white gown, but the simple black top Head paired it with made it look fresh.
Gloria Swanson's Sparkling Gown in Sunset Blvd.
If you haven't seen this film, it's where we get the classic phrase, "I'm ready for my close-up, Mr. DeMille." In it, Swanson plays an actress descending, quite literally, into madness — and wears a sparkling gown you'd be crazy not to love.
Bette Davis's Off-the-Shoulder Dress in All About Eve
Bette Davis plays an aging Broadway veteran who watches as a young actress tries to steal her spotlight. It's one of her greatest roles, and her off-the-shoulder gown is among the more memorable things she wears in it.