Elie Tahari Fashion Week Spring 2012 Interview
Pre-Fashion Week Profile: Elie Tahari Talks Guilty Pleasures and Favorite Songs, Plus See an Exclusive Sketch!
As we prepare ourselves — and our wardrobes — for New York Fashion Week, designers are in final preparations to present their Spring 2012 collections, and that final stretch can be wildly chaotic. We interrupted the madness long enough to get the skinny on designers' guilty pleasures, what they love and hate most about Fashion Week, current favorite songs, and more. First up: Elie Tahari, the man known for creating simultaneously modern and elegant confections worn by Hollywood hotties such as Leighton Meester and Emmy Rossum.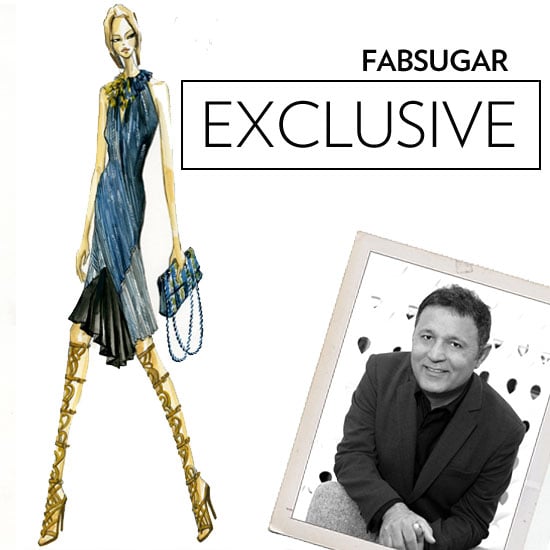 Guilty pleasures during Fashion Week: I try to take the morning for myself, because once I get to work it never stops . . .
Top songs in constant rotation: Sexy love songs and Alicia Keys's "Empire State of Mind"
Favorite thing about Fashion Week in September: I love the excitement, you can feel it all over the city and except for the occasional hurricane — the weather is usually amazing. In September it's like starting all over . . . "back to school."
Most hated thing about Fashion Week: I don't like NYC traffic!
Check out another sketch from his Spring '12 collection, plus Elie's FNO plans, and how he's celebrating the end of Fashion Week.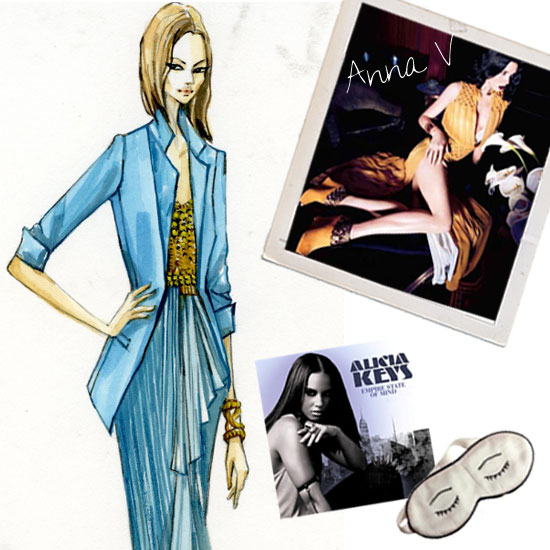 Fashion's Night Out plans: We are throwing a party in our SoHo store and all our stores across the country to celebrate the launch of ecommerce and our online webazine, ETC.! I have picked some of my favorite pieces for Fall on the site and have a monthly column called "15 Minutes with Elie" where I interview my celebrity friends!
Special/favorite looks from the Spring 2012 collection: I think the colors are a very special part of the collection, they are soft and muted, but rich. There is also a print with different types of blue that reminds me of the Mediterranean.
Favorite model of the moment: Anne V, who also happens to look stunning in our Fall ad campaign.
On celebrating the end of Fashion Week: A wonderful dinner with family and a party to celebrate with my team — then a good 12-hour sleep.