Ellie Goulding Performing New Album Halcyon Live on PopSugar
Watch Ellie Goulding Perform LIVE at PopSugar!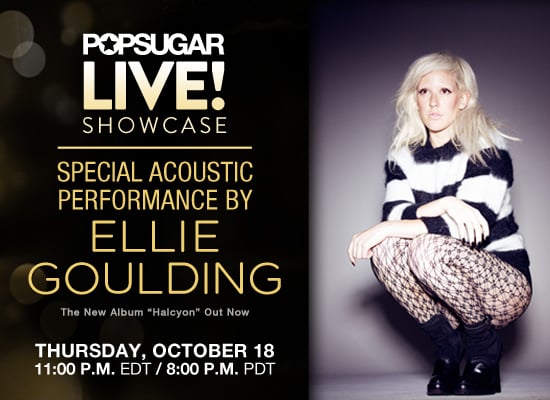 Ellie Goulding's new album, Halcyon, is out! To celebrate her exciting release and the opening of our new POPSUGAR Studios in LA, we're doing a LIVE showcase with Ellie tonight. Watch her performance and interview LIVE on PopSugar. We'll be interviewing Ellie before she performs her hit songs and new tracks off Halcyon. Join us here on PopSugar.com on Thursday, Oct. 18, at 11 p.m. EDT/8 p.m. PDT!