Elyse Walker Pink Party 2013 Red Carpet
Pink or Red: Whose Hue Do You Like Best?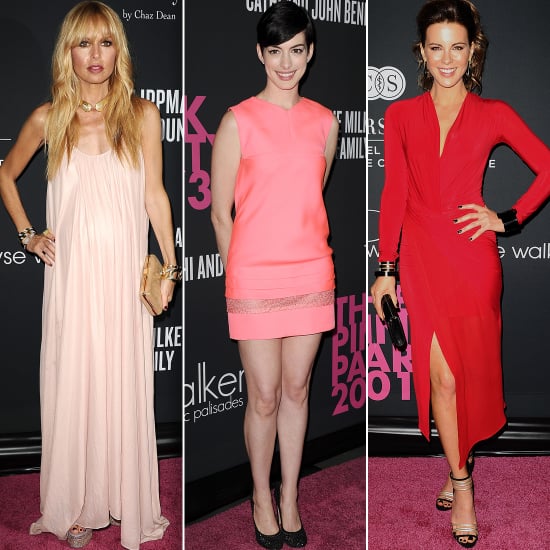 We love a theme party, and Hollywood, with its well-documented Halloween costumes, is no different! This weekend, it was all about the pink at Elyse Walker's Pink Party, with proceeds benefiting the women's cancer program at Cedars-Sinai. Hostess Anne Hathaway followed the dress code to a tee, sporting a melon pink shift with a sheer band at the bottom. Rachel Zoe chose a lighter hue in one of her signature shapes, the maxi, while Kate Beckinsale stood out by rocking the color's bolder cousin. Rather than go in pink, she chose a long-sleeved red number from Donna Karan and finished it off with Pluma cuffs. Tell us, which would you want to wear?