Emma Hill Leaving Mulberry
It's Official: Designer Emma Hill Is Leaving Mulberry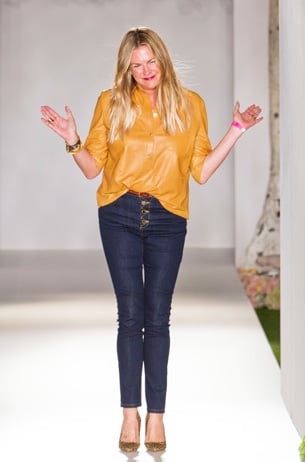 After six years serving as Mulberry's creative director, designer Emma Hill is parting ways with the brand.
"Emma Hill has informed the company that she wishes to leave after a very successful period at Mulberry, during which she has built a strong and talented creative team working for her," Mulberry Group said in a statement on Monday morning.
More details on the departure here.
Hill is understood to be leaving due to disagreements over "creative and operational strategy," according to WWD. Additionally, there is some speculation that she could also be in the running at Coach as successor to Reed Krakoff, who is set to leave the company in June 2014.
The British-born designer joined Mulberry in February 2008, with the Spring 2009 collection marking her debut. During her time there, she has reinvigorated the brand with fresh designs, an updated mood, and, yes, dogs on the runway. The now-iconic bag silhouettes, including the Willow tote, as well as the Alexa and Del Rey bags (named after Alexa Chung and Lana Del Rey), the tempered use of metal hardware, and the attention given to jolts of color and irreverent prints can all be attributed to Hill's aesthetic and leadership.
Of her actual departure date, Mulberry added: "The main Spring 2014 collection has been completed, and Emma continues her work in the business finalizing the London Fashion Week collection, which will be launched Sept. 15, 2013. The timing of her departure is currently under discussion and has yet to be finalized."