Emma Roberts Style (Interview)
Emma Roberts Spills Her Five Closet Essentials and More!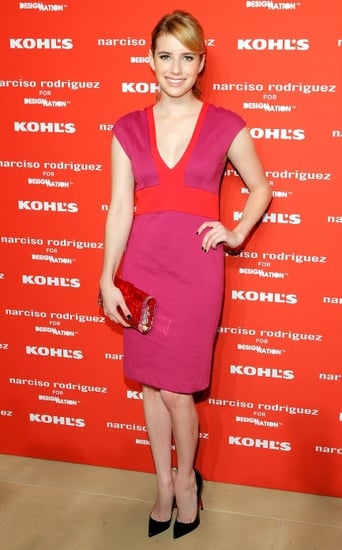 We here at CelebStyle can't get enough of Emma Roberts's casual-cool looks. Whether she's on the red carpet or on the streets, the actress always manages to look effortlessly stylish. So it comes as no surprise that she was recently named fashion adviser for Snapette, a mobile shopping app. "I'll be sharing my fashion finds and snapping everything from great discoveries when I'm out and about shopping to my favorite pieces from my own wardrobe so you can see where to get them," Emma told us about her new role. Fabulous. We also got a chance to chat with Emma about her personal style, her stylists, and her five essential closet pieces. Read on, then shop her favorites below.
CelebStyle: What role does fashion play in your life?
Emma Roberts: Fashion has always played a huge role in my life. From going about a regular day to hitting a red carpet event, fashion is always on my mind.
CS: How would you describe your personal style?
ER: My personal style is pretty laid back day-to-day. Boots and jeans are my must haves. I love bright lips to throw in pop. For the red carpet, I love dresses. It's fun to have an excuse to dress up.
CS: Do you have a stylist? How do you go about choosing the looks you'll wear on and off the red carpet?
ER: Yes, I've been collaborating with stylists Emily and Meritt of Current/Elliott for quite some time. Choosing looks is all about intuition. I go with what feels right but also starting to take more risks as I get older.
To hear more from Emma, including her closet essentials,
CS: What are five essential pieces you always reach for?
ER: A signature pair of sunglasses, a pair of great-fitting jeans, mascara, boots for the Fall, and a comfy tee — love those from Steven Alan.