Eric Daman Project Runway Guest Judge Interview
Eric Daman Shares His "Diamond-Studded Candy Store" Experience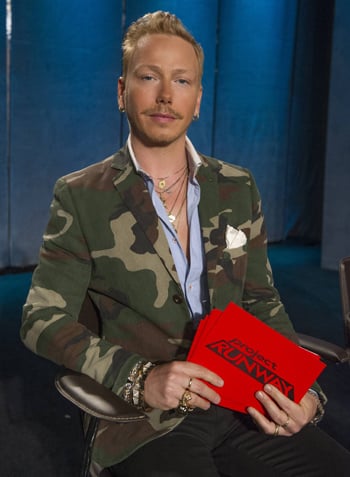 When we saw the words "most expensive," "diamonds," and "Eric Daman" in connection with Project Runway, we knew we had to start paying close attention. Daman first captivated the world as the now-legendary costume genius behind your favorite Gossip Girl characters and, well, our obsession with diamonds doesn't require much of an explanation.
Tonight's episode of Project Runway celebrates New York City's famous diamond district and reportedly includes the glorious brilliance of $30 million worth of stones. Before hunkering down to see what sort of shininess unfolds, we posed a few ultra-important questions to Daman.
POPSUGAR: Where did judging this episode fall on your list of "most glamorous things ever"?
Eric Daman: It was pretty high. There was a lot of glamour, beautiful bling, and body guards! As you know, I'm a sucker for accessories so this was like being a kid in a diamond-studded candy store.
PS: Of all the shows you've worked on, which character would be most likely to be a contestant on Project Runway?
ED: Jenny Humphrey of course! After all, she did interview with Tim Gunn one season, hopefully securing a student position at Parson's. Blair sabotaged her chances.
I would actually love to see a Blair Waldorf/Jenny Humphrey Project Runway face-off! They would definitely be in the top three. Now that's good TV!
PS: If diamonds are a girl's best friend, what do you consider to be a boy's best friend?
ED: Girls!
Photo courtesy of Project Runway