Erin Heatherton XOXO Spring 2013 Behind the Scenes Video
Pro Tips: Erin Heatherton on Prepping For a Career in Fashion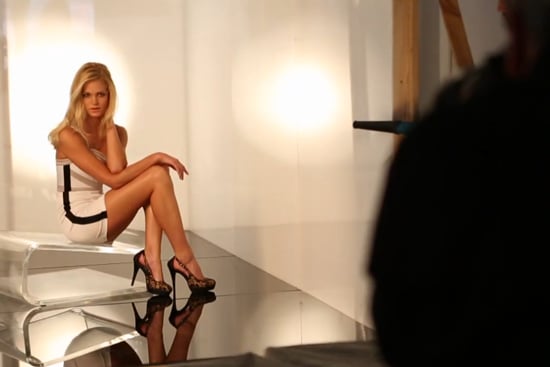 br>
All those behind-the-scenes looks at couture ateliers, photo shoots, and runway shows aren't for naught: Erin Heatherton says they can be prime training ground for people who want to work in the industry.
"My advice to young people who want to get into the fashion industry is definitely to take advantage of all the media that's available now," she says in a video chronicling her shoot for XOXO's Spring 2013 campaign. "You can really get a closer look at the fashion industry than you ever could these days with media outlets, videos online. And it's a great way to kind of prep yourself for the fashion world."
A closer look at Heatherton at work in the video below.