Fab's Covet List Item Is Stella McCartney Farabella Shopper
The Covet List: Stella McCartney Spring Shoulder Bag
At Fab, we believe in strategic spending: each season we invest in a few good pieces that we believe will withstand the test of time and changing styles, and then we fill in the holes with affordable goodies from brands like Zara, H&M, and Target collaborations. So, each week we'll bring you an item from our Covet List. To kick it off, we bring you a little Stella McCartney.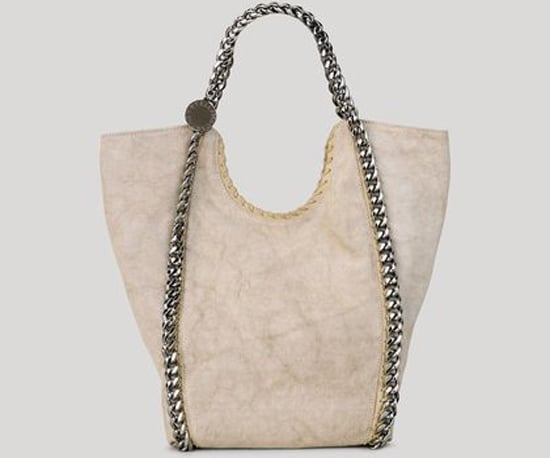 The Piece: Stella McCartney Eco Tie and Dye Farabella Shopper

Investment: $1,435

Why We Covet: Stella's pieces are chic, refined, and so simple they never really go out of style. We love the mix of creamy cotton and tough chain; it's like good girl-bad girl in a bag. The brilliance is in the textile: it's an eco cotton that through some magical — OK, technical — process looks like leather. Finally, it's a damn sexy shopper, which means you look amazing somewhere fabulous or in the checkout line at Whole Foods. We guarantee you'll use this bag every day for years. P.S: For naysayers who think cream is a bad investment, Stella offers the shopper in black.