Fab Finger Discount: Quail Silhouette Jam Top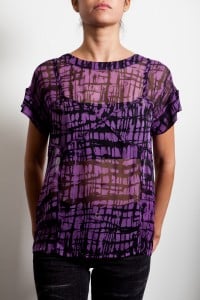 I'll be the first to admit my wardrobe needs more funky prints. This Quail Silhouette Jam Top ($62, originally $124) is such a good place to start. The price is bearable, the print vivacious. The sheerness adds a hint of sexy, too. If you dig the print, it has a matching skirt. While you're at it, peruse Acrimony's entire Winter sale for more standout pieces.
For more great deals, check out SaleHabit.com! Also scope out the Frugalosity! and Cheap Chic FabSugar Community groups!