Fab Style Challenge: Red-Carpet Ready
It's the most wonderful time of the year . . . no, not the holidays . . . award season! It's time to dust off those red-soled pumps and start brushing up on your red-carpet etiquette and practicing your poses (like we said, it's the best time of the year). Courtesy of eBay Fashion, this week's stylist challenge presents the chance to win a $500 eBay Fashion gift card! Here's what you have to do: just create a red-carpet-worthy look using at least one eBay item that can go from the Globes to the Oscars to the Grammys, seamlessly. Enter to win now — challenge ends Jan. 29.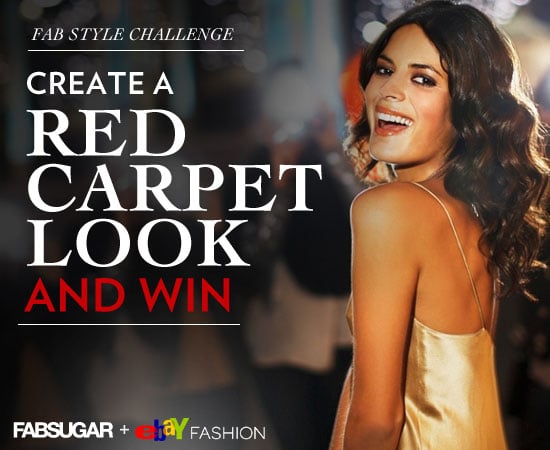 1. Go to ShopStyle and sign up for a free account. If you already have a PopSugar account then there's no need to sign up.
2. Shop away! Hover over the piece you want and click "Favorite" so that it goes into your stylebook. Don't forget to include at least one eBay item in your look!
3. Ready to style? Go to your stylebook and click "Create a Look." Drag and drop the pieces you want. Make it look pretty!
4. Save it, then click "Share Look," then "Blog It."
5. Copy the code provided at the bottom of the page and paste it into a "New Post" while in raw HTML mode (not rich text) in the Fab Stylist of the Week group. Include the name of the challenge in your post's title so we can see it.
See Official Rules.