FabSugar Designer of the Year Nominee: Proenza Schouler
Lazaro Hernandez and Jack McCollough, the wonder boys behind Proenza Schouler, are the second nominee for FabSugar Designer of the Year. You all seemed to fancy them when I wrote a Spring '07 runway review and soon we'll all be able to experience this duos designs on the cheap via Target in the Spring (yay!). Though I admittingly still have a hard time pronouncing their design name, a combo of their mother's maiden names, these boys have earned themselves quite the reputation since their arrival on the scene in 2002. Proenza Schouler were presented with the CFDA's Perry Ellis Award for new talent in 2003 and have continued to shine each subsequent season.
Skilled detailing is their strong suit, and they are considered a youthful luxury line that preserves the idea of dressing up. The Fall '06 and Spring '07 collections showed sleek and minimal silhouettes with a soulful cheekiness and were a graceful nod to the mod trend we saw so much of this year. Some of their favorites include: tailored printed coats, thin pencil skirts, color-blocked chiffon evening gowns, and minimal silhouettes that mostly come in dark neutrals. Tune in tomorrow for our third nominee for FabSugar Designer of the Year and the voting will take place this Friday.
For Proenza Schouler's complete Fall 2006 & Spring 2007 collections,
Fall 2006: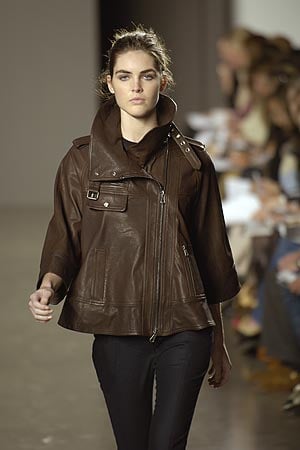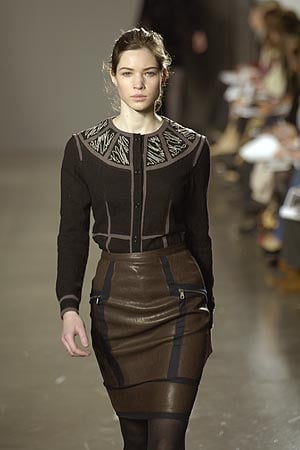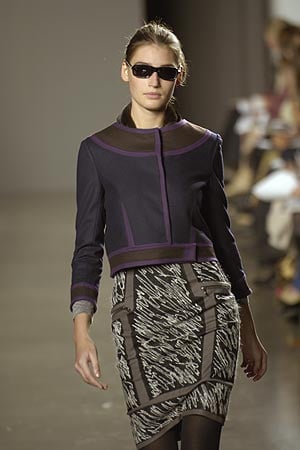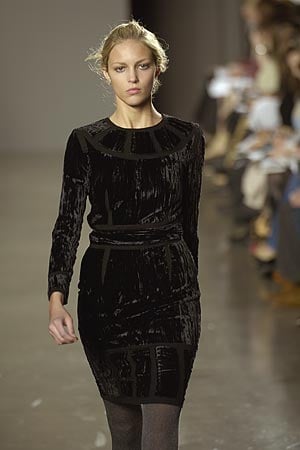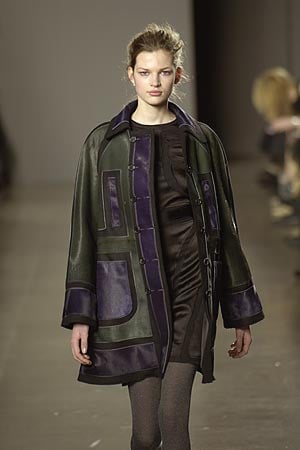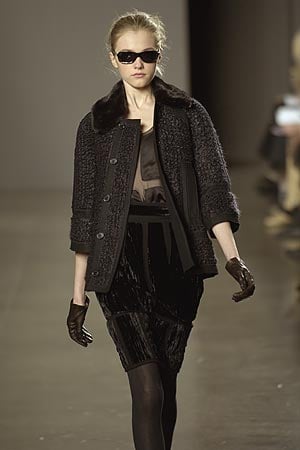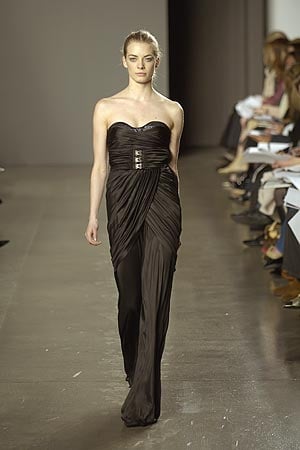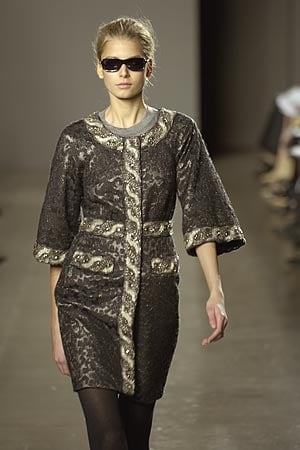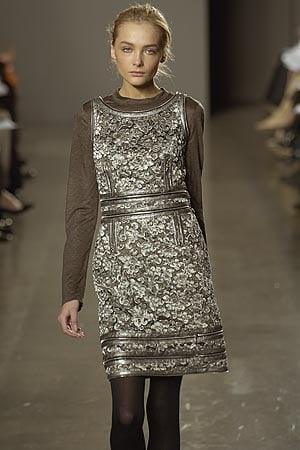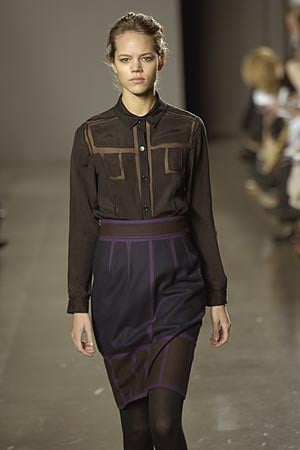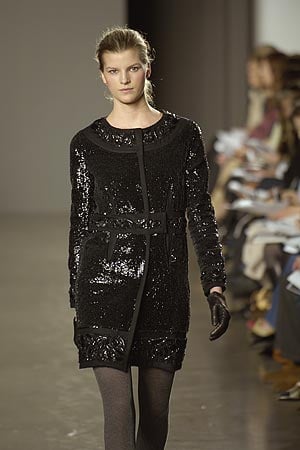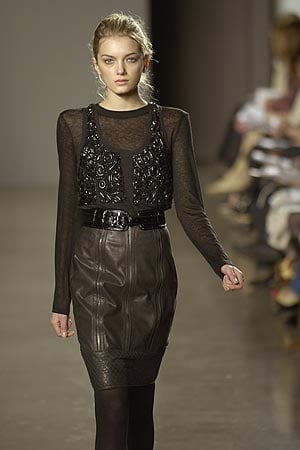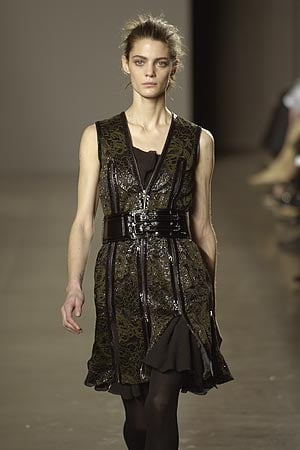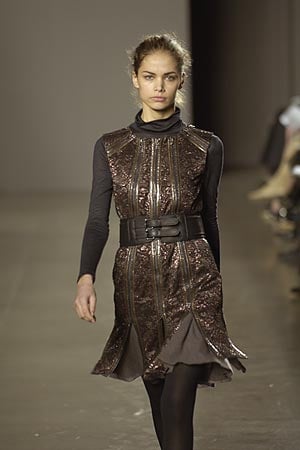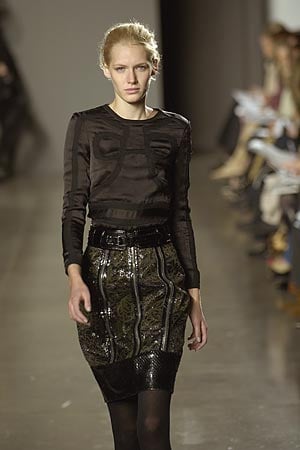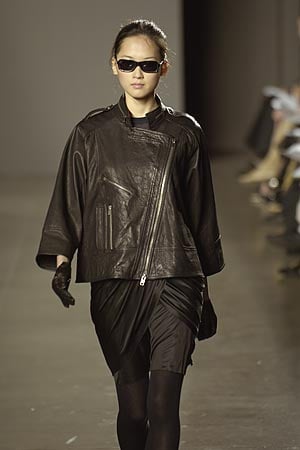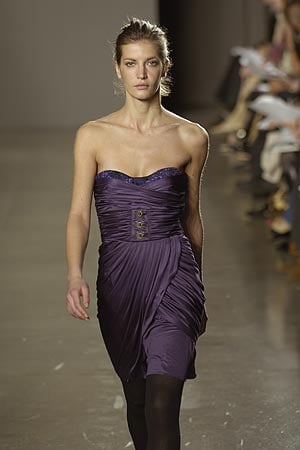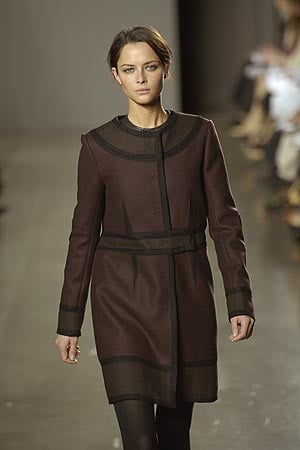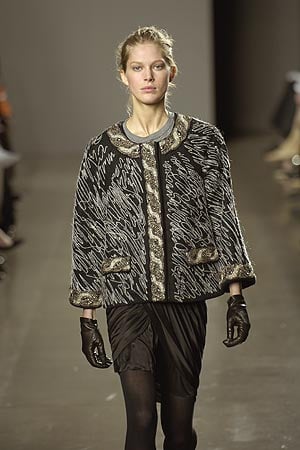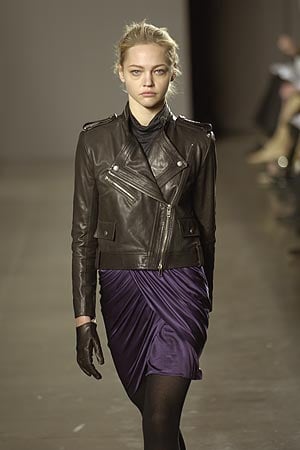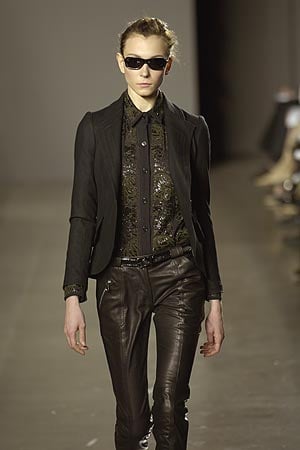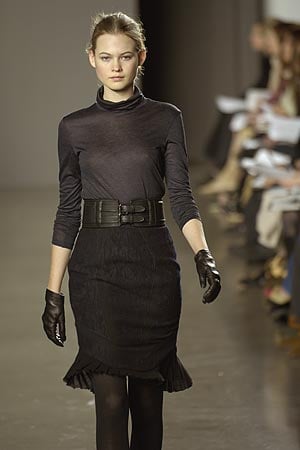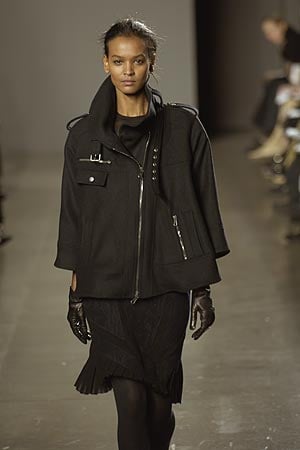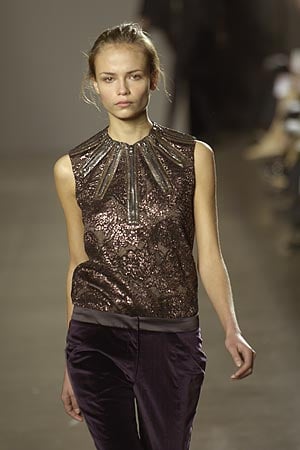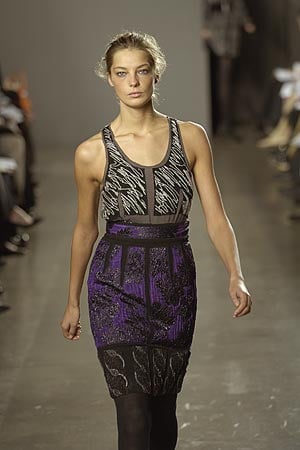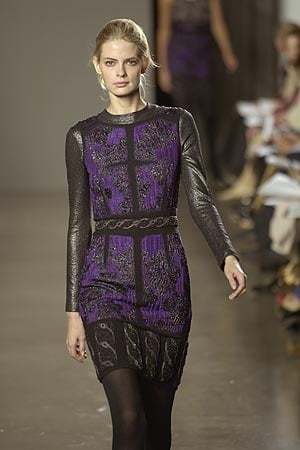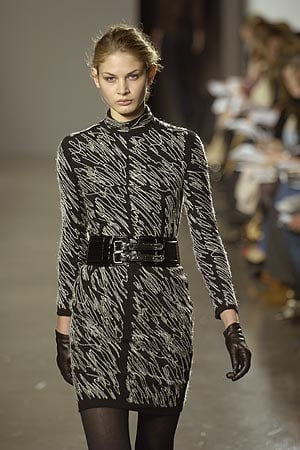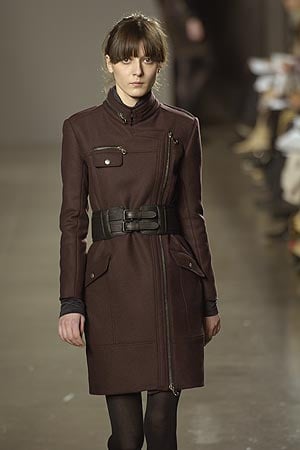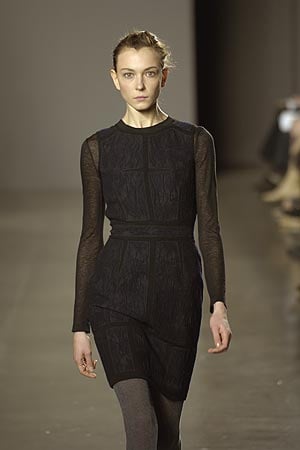 Spring 2007: