FabSugar and H&M Are Heading to Coachella!
FabSugar Is Heading to Coachella!
With Coachella 2011 just around the corner, we can't wait to check out the festival fashion firsthand. We partnered with our friends at H&M and other fashion bloggers to assemble the ultimate festival fashion survival guide to help you look the part and get the most out of this season's hottest festival. What's more is you can enter for the chance to win Coachella festival passes for you and three of your friends so you can join in on the fun. Get all the info on how to win here and hurry because the contest ends tomorrow at 4 p.m. EST!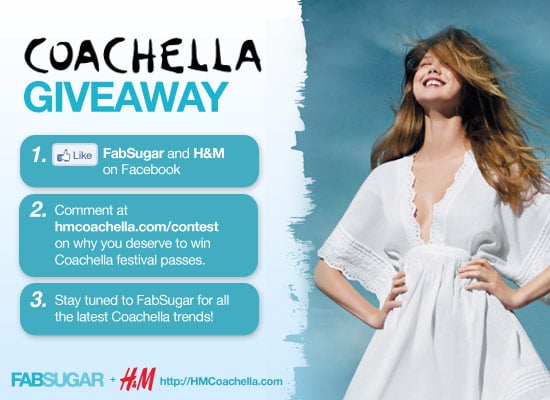 Don't forget to like FabSugar and H&M on Facebook and follow FabSugar on Twitter to get all the latest updates straight from Coachella.
FabSugar
H&M
Be sure to check out H&M's Conscious Collection for eco-friendly festival inspiration and to register for the chance to ride into Coachella in style on the free H&M Conscious Bus!