FabSugar Interview with Rachel Bilson at Chanel!
A Fab Chat With Rachel Bilson at Chanel!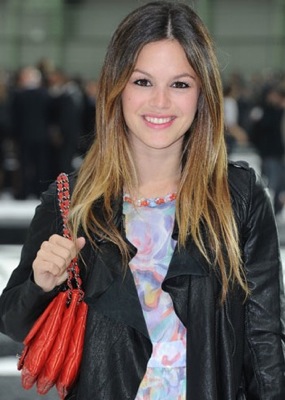 The adorable and smiley Rachel Bilson was seated front and center at the Chanel Fashion Show today as she walked arm in arm with her buddy Jill Schwartz, wife of The O.C. creator Josh Schwartz. Rachel was sweet enough to let me bend her ear for a few moments (when I introduced myself she said, "I love PopSugar!") in between getting her photo taken. I really enjoyed speaking with her about Chanel, makeup, and fashion! To find out what she had to say, and to see more photos, read more.
The interview!
FabSugar: Tell me a little bit about your relationship with Chanel?
Rachel Bilson: I've been a fan for so long. The brand is iconic and I'm really happy to be here at the show in Paris.
FS: What are you most excited to see this morning?
RB: The clothing!
FS: Do you have a favorite Chanel accessory?
RB: The bags.
FS: Do you wear Chanel fragrances?
RB: You can never go wrong with a little Chanel No. 5.
FS: Tell me about your overall clothing and beauty look today.
RB: Today I'm wearing a Chanel dress. I'm also wearing a pink Chanel blush that has a little bit of sparkle in it. On my lips, I have on Nivea tinted chapstick, YSL mascara on my eyes, and my eyeliner comes from my makeup artist in Afghanistan. It's one of those kohl blocks that you can only get there. The closest one I've seen that you can buy is from Guerlain.