Fall 2011 New York Fashion Week: Chris Benz
2011 Fall New York Fashion Week: Chris Benz
Start Slideshow
ADVERTISEMENT ()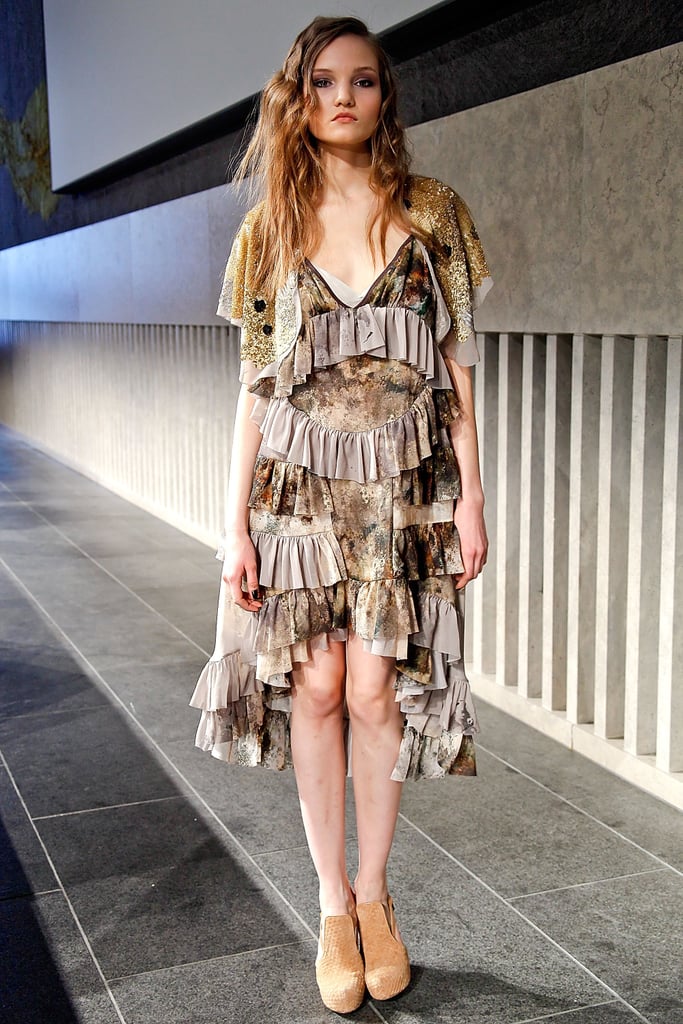 0
2011 Fall New York Fashion Week: Chris Benz
Swampy, creepy, haunted beauty. That's how Chris Benz summed up his Fall 2011 collection that was inspired by his frequent trips to Savannah, GA. It had that kind of dark Southern romance to it, particularly in the soft silk chiffon florals, sheer beaded pants, and cowboy-cum-witch wide-brim hats he did with Patricia Underwood. In true Chris Benz style, the collection also broke the rules a bit, as it's hard to imagine a hot pink leather jacket floating through forests of Spanish moss. It had a young eclectic femininity of someone who combs flea markets for vintage finds and has Ouija board parties that are the talk of the town. Chris and his friend Alejandro Ingelmo collaborated for a second season on shoes, and the floral-print wedge booties have shot to the top of our Fall wish list.
Trends: Layering, florals, sheerness, '70s, romance.
Colors: Red, blue, pink, cream, black.
Key Looks: A blue floral dress with blue jacket and hat; the floral wedge booties.
Accessories: Alejandro Ingelmo shoes and Patricia Underwood hats.
Who Would Wear It: Vintage-loving romantics; his celeb base including Kelly Osbourne.