Fall 2011 New York Fashion Week: Lela Rose
2011 Fall New York Fashion Week: Lela Rose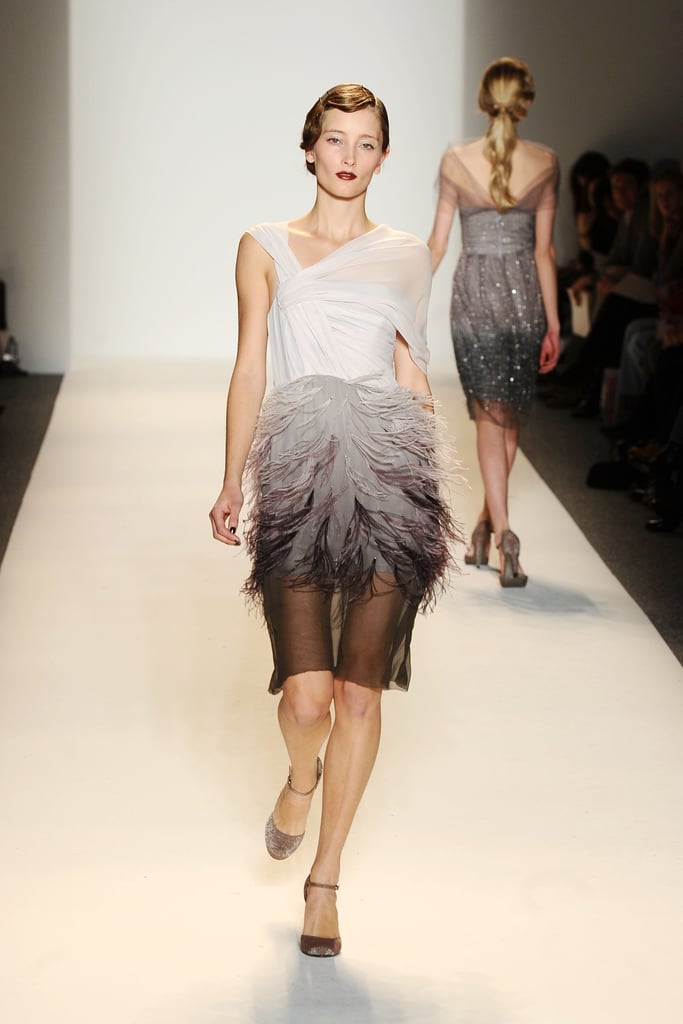 0
2011 Fall New York Fashion Week: Lela Rose
Lela Rose, known for her feminine cocktail dresses and bridal gowns, took an artful turn for Fall. Using the abstract paintings of Gerhard Richter as her inspiration, Lela applied graphic brushstrokes to sheath dresses and skirts. Even the combination of colors and textures — a sheer-paneled top sat above a wine-colored feathered skirt and knee-high socks — had a graphic motivation behind it. Lela's use of fabrics, which were pretty unto themselves, brought the artistic idea into focus, like veiled tulle that looked as if it had been brushed across the models' decolletage or the embroidered mohair and metallic silks that gave the collection a complex richness. There were simple highlights as well, including a sharp caramel-colored peacoat and a gorgeous camel coat with a sea green shell.
Trends: Graphic prints, brushstrokes, metallics, jacquard, feathers, sculpted shoulders.
Colors: Aubergine, sea green, camel, crimson, ombré.
Key Looks: A metallic floral organza full-length skirt paired with a simple cashmere crewneck sweater.
Accessories: Lela's new collection for Payless.
Who Would Wear It: Girls who embrace artsy, unique pieces but still want to be feminine.