Fall 2011 New York Fashion Week: Thakoon 2011-02-14 23:02:58
2011 Fall New York Fashion Week: Thakoon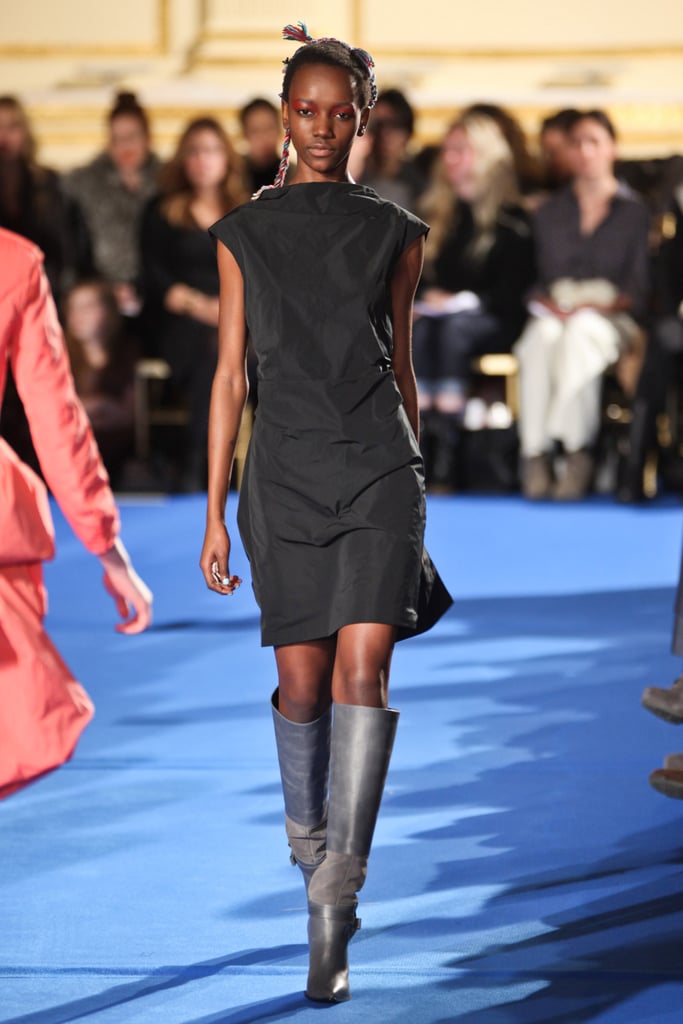 0
2011 Fall New York Fashion Week: Thakoon
Imagine Marie Antoinette. Now imagine a Maasai warrior. Then mash them up and you have Thakoon Fall 2011. It sounds crazy, but like green juice it's actually really good. He took classic 18th century styles — peplum waists, breakaway jackets, long trains — and gave them a funky, global vibe via batiks, abstract paisley, and plaid prints. Mixing prints is a Thakoon signature, and highlights here included a striped sleeveless peplum jacket over batik cropped pants and a swirly-print cropped jacket over those same stripes, which had been formed into a chic side-draped skirt. Kudos to Thakoon for taking classically old silhouettes and not only injecting them with a new cultural reference, but giving them a sporty update for modern gals. The result was one of the most original and refreshing collections of New York Fashion Week.
Trends: Peplum, plaids, tribal, layering, batiks, sleeveless jackets.
Colors: Red, blue, yellow, and Thakoon's prints.
Key Looks: The plaid peplum jackets and vest will be a must have next Fall.
Accessories: Pointy-toe booties in red and in one of the funk prints.
Who Would Wear It: Risk-takers and taste-makers; we bet Michelle Obama will be sporting this collection.