Fall 2011 New York Fashion Week: Victoria Beckham
2011 Fall New York Fashion Week: Victoria Beckham
Start Slideshow
ADVERTISEMENT ()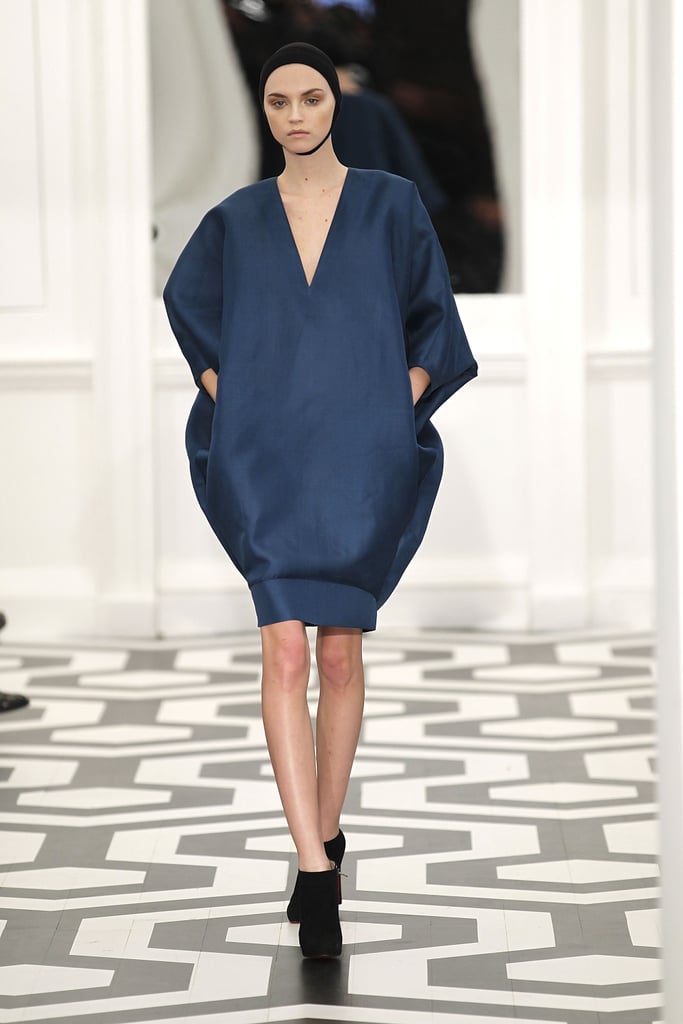 0
2011 Fall New York Fashion Week: Victoria Beckham
Fact: Victoria Beckham designs awesome clothes. Her Fall 2011 collection showed incredible restraint and polish, but there was nothing fussy about the loose sheaths and swingy trapeze dresses that went down the runway in an array of bold colors — coral, yellow, garnet — before moving to earthier hues. She also did separates, like gathered kimono-esque tops over fitted pencils that were united under a chic triple-wrapped belt. They were simple, carefully sculpted, and constructed as if an architect had drawn up these sketches, not a former pop star. It's still rather surprising that Victoria Beckham, someone who has worn some pretty spectacular outfits in her day, has a knack for minimalism, but she does. One of the reasons her collection feels so wearable? The fantastic color combinations, including a gorgeous pairing of garnet boots and a coral v-neck dress.
Trends: Minimalism, longer hemlines, sculpted proportions, pleats, desert chic.
Colors: Coral, red, garnet, cobalt, yellow, earth tones.
Key Looks: A coral v-neck dress with red boots; a loose gray wool minidress.
Accessories: In addition to those Beckham bags, the suede boots are pretty sick.
Who Would Wear It: Refined, ultra-modern women like Julianne Moore. Or Victoria herself.