Fall Glimpse: Mad Plaider Log cabins. Maple syrup. Grunge. My 21st birthday D&G dress. These are all a few of my favorite plaid things. While you probably already have a plaid item in your closet, or your boyfriend's closet, plaid has gone a bit mad for Fall. Consider an Edwardian jacket and pants a la McQueen, a tucked and pleated dress at Thakoon, mismatched and buttoned up at D&G. But my favorite is the slightly punky, paired with gray tights anime-looking Luella girl (left). She may look a bit mad, but whether it's tartan, glen, or buffalo, it's the shape of plaids to come.
For more Mad Plaider on the Fall runway,
.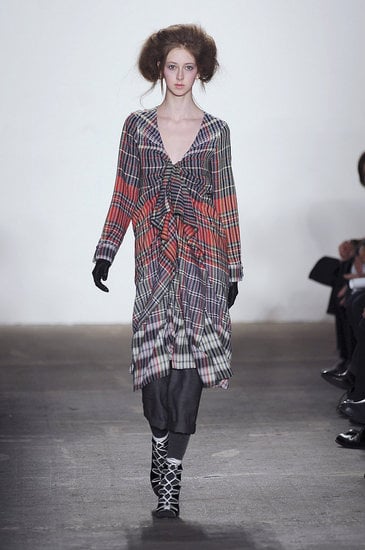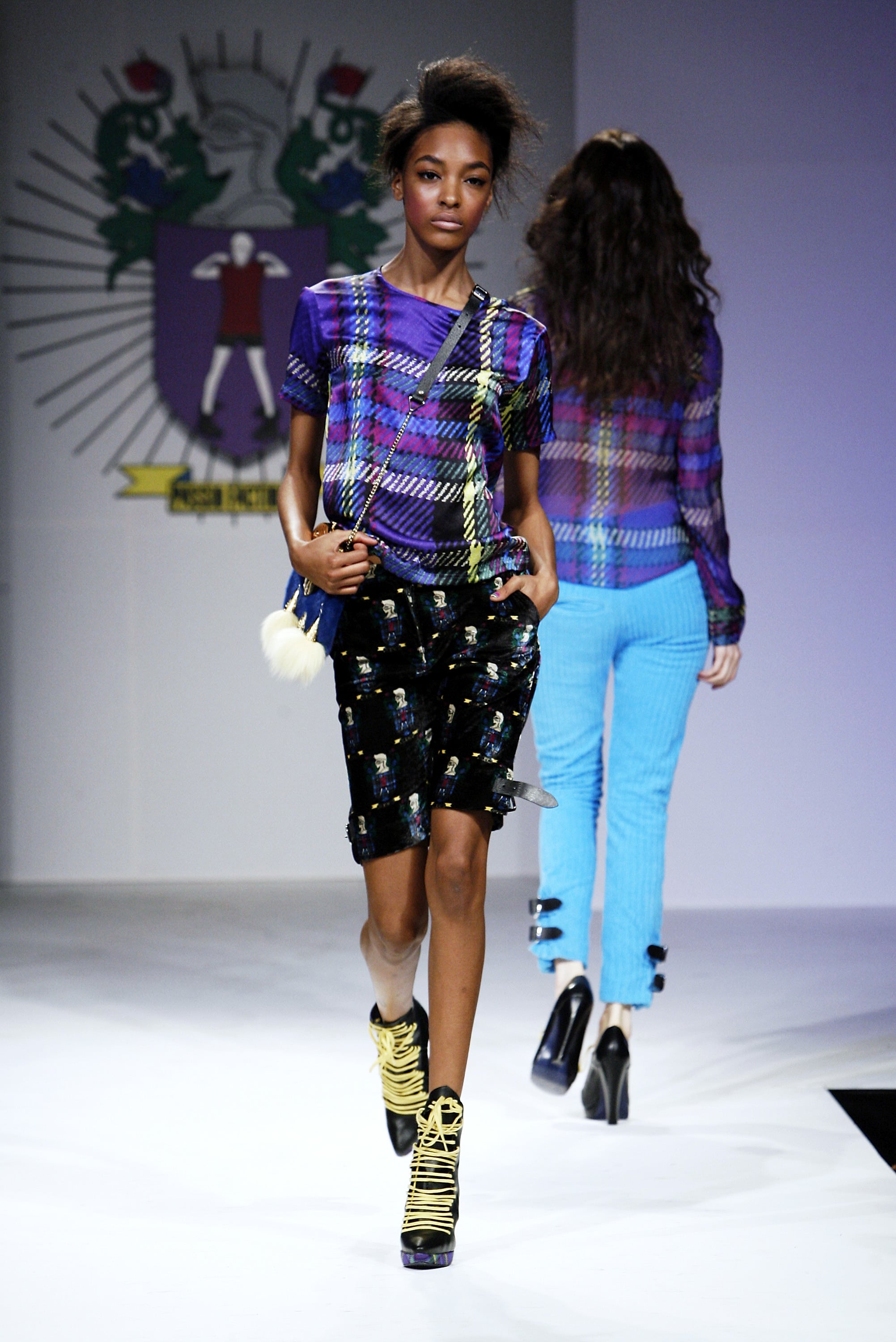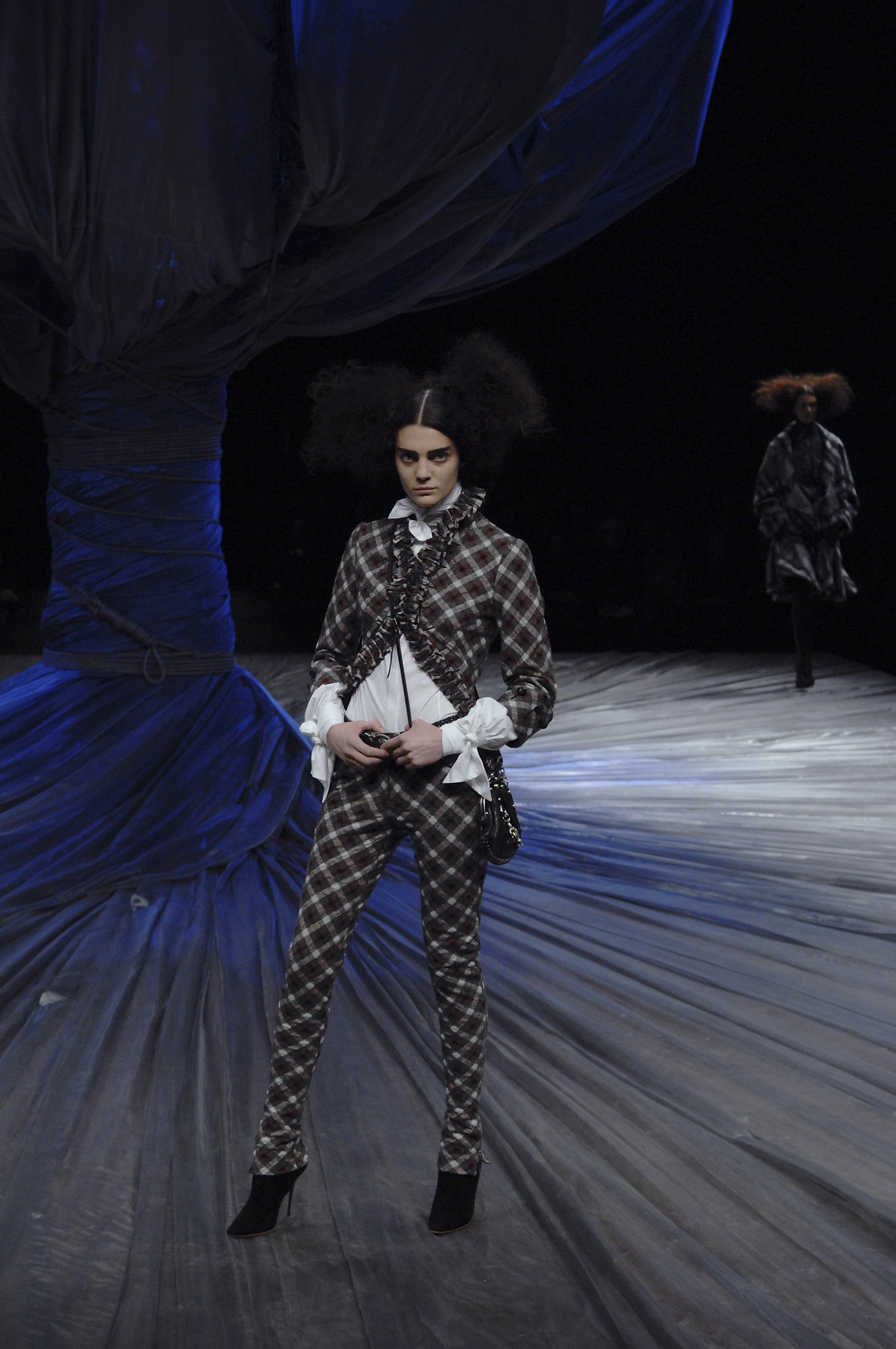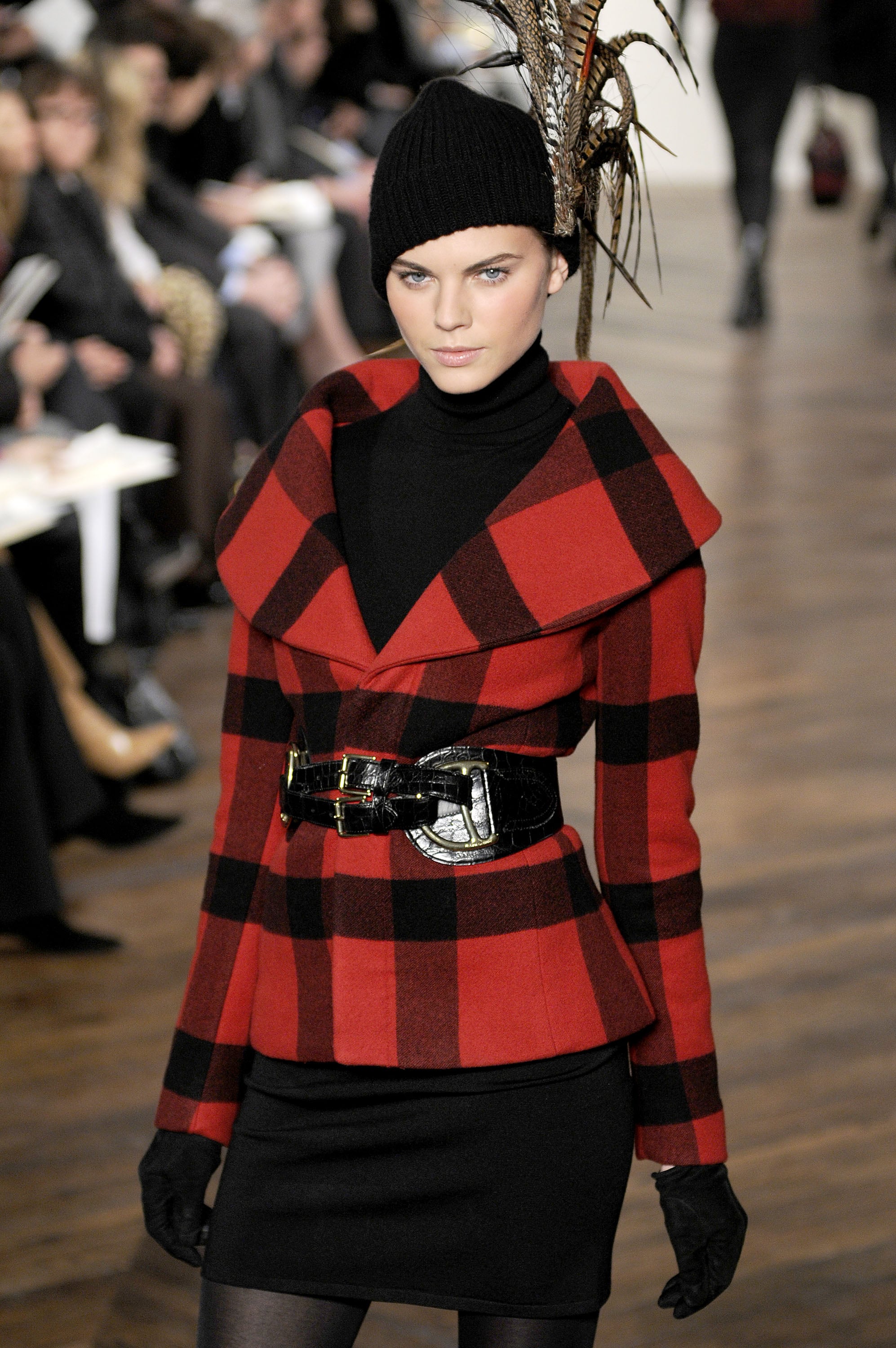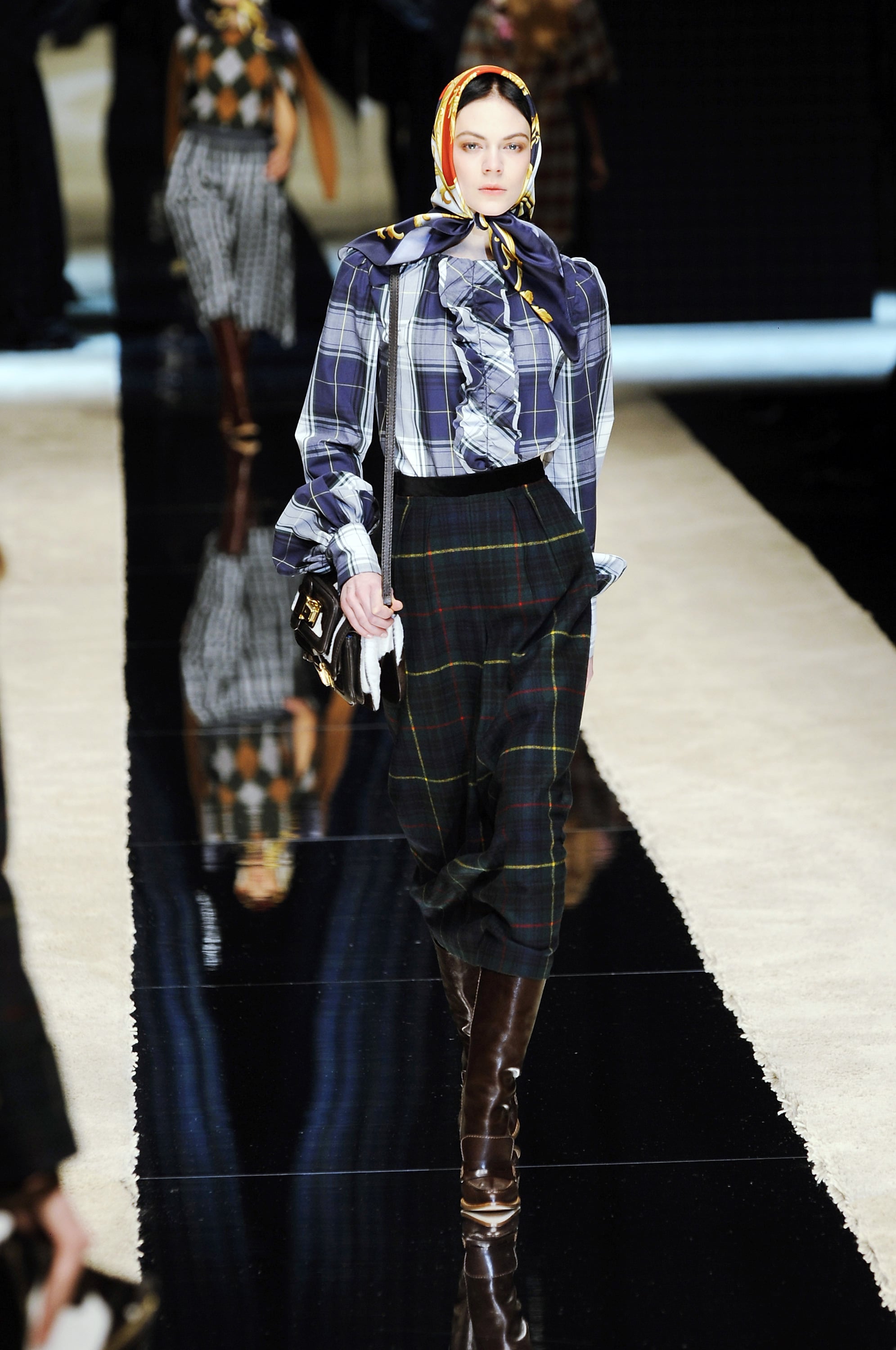 (L-R: Thakoon, House of Holland, Alexander McQueen, Ralph Lauren, D&G)