 If Spring dabbled in statement necklaces, Fall was a full-on neck fest. Nay a dainty necklace here, a dainty necklace there; yay layers of chunky chains (Givenchy), costumey rhinestones (Balenciaga), jagged Swarovski crystals (Burberry), mixed media (Lanvin), and antique Indian masterpieces (McQueen).
The most innovative was perhaps Dries Van Noten (left), who fashioned his super-colorful, and no doubt super-heavy, neck pieces out of other jewelry items: ethnic bangles. Add a fur collar atop a stellar collection, and this neck fest would make any vampire pounce.
To join the neck fest,
.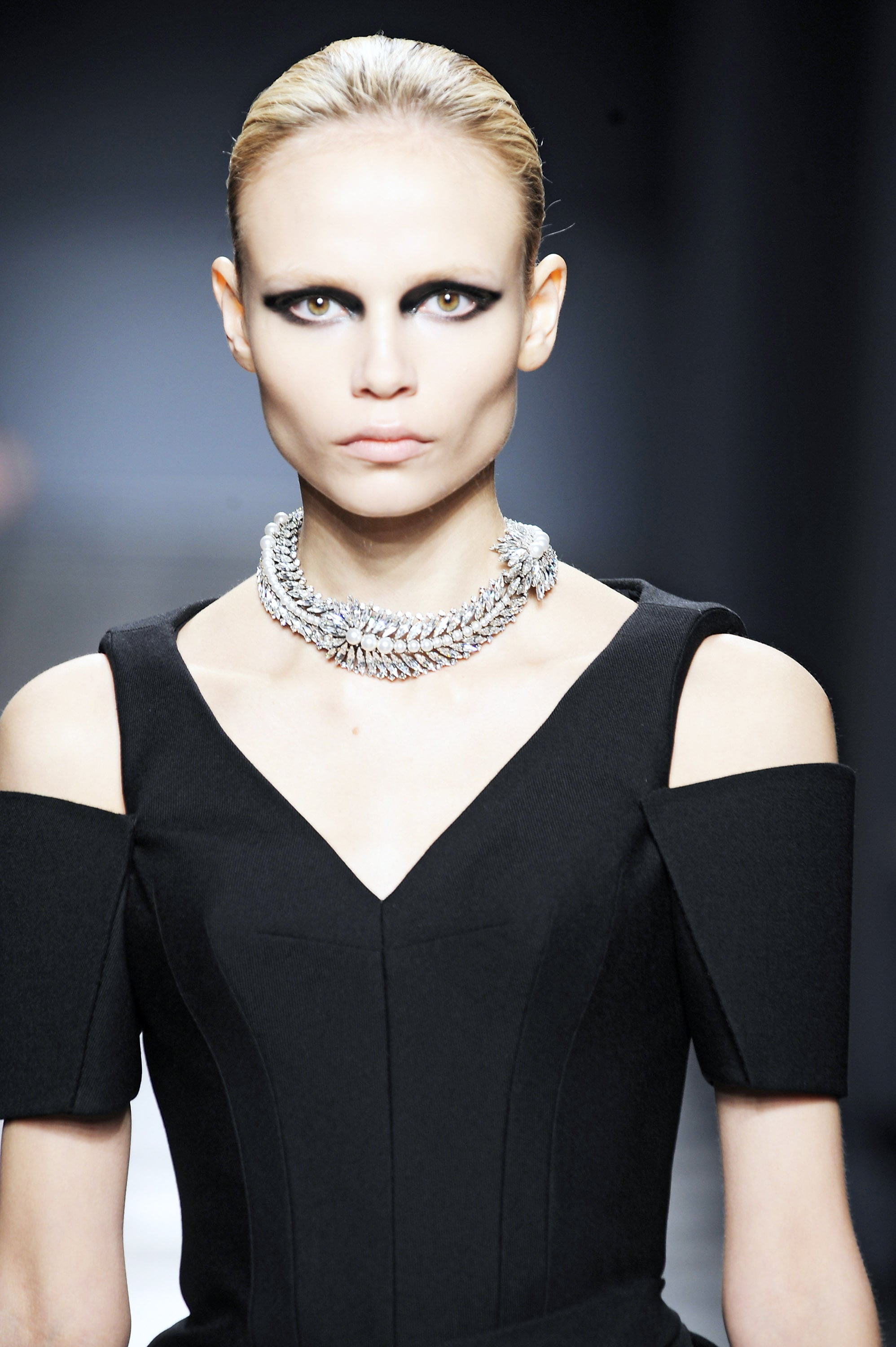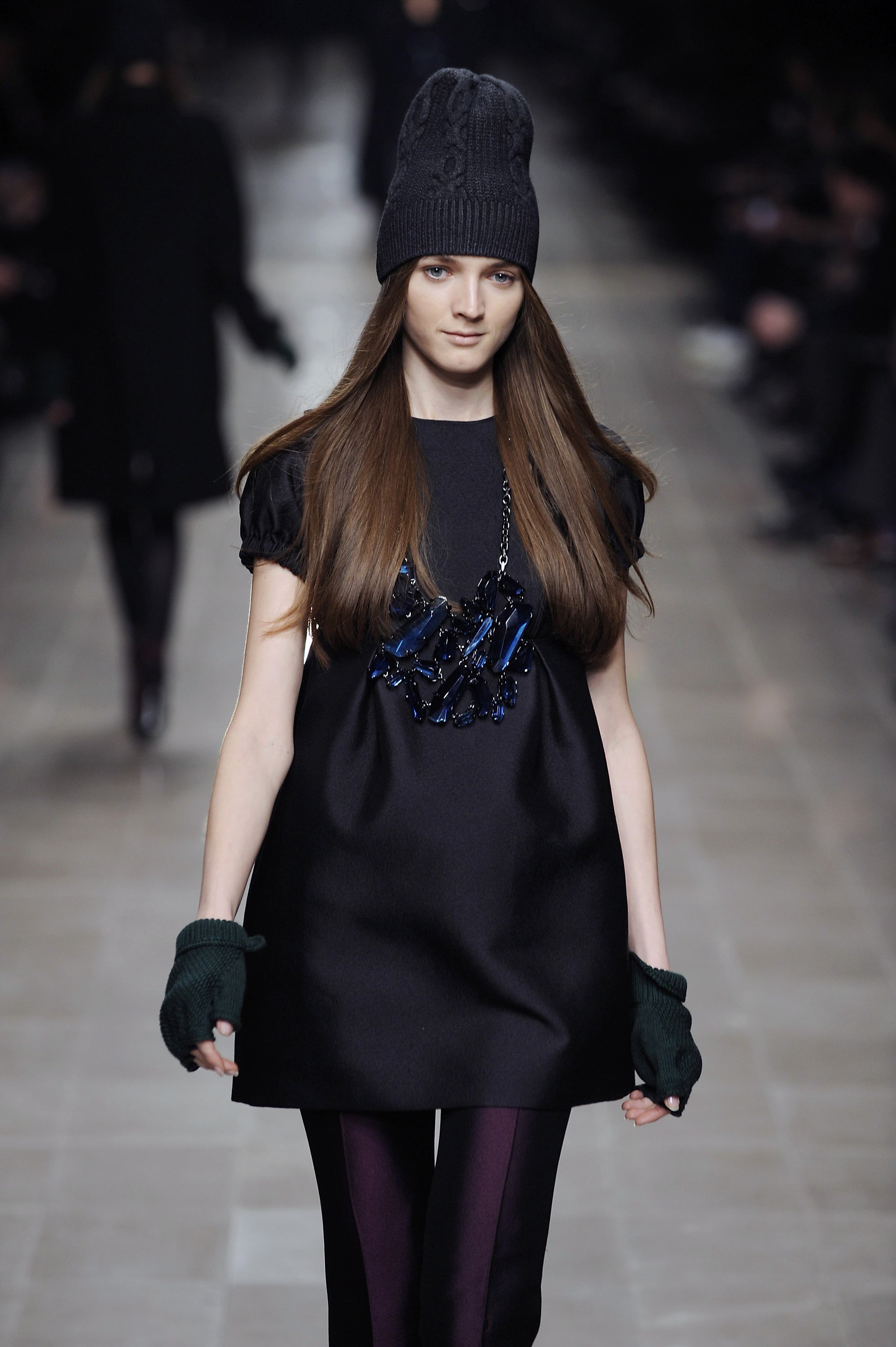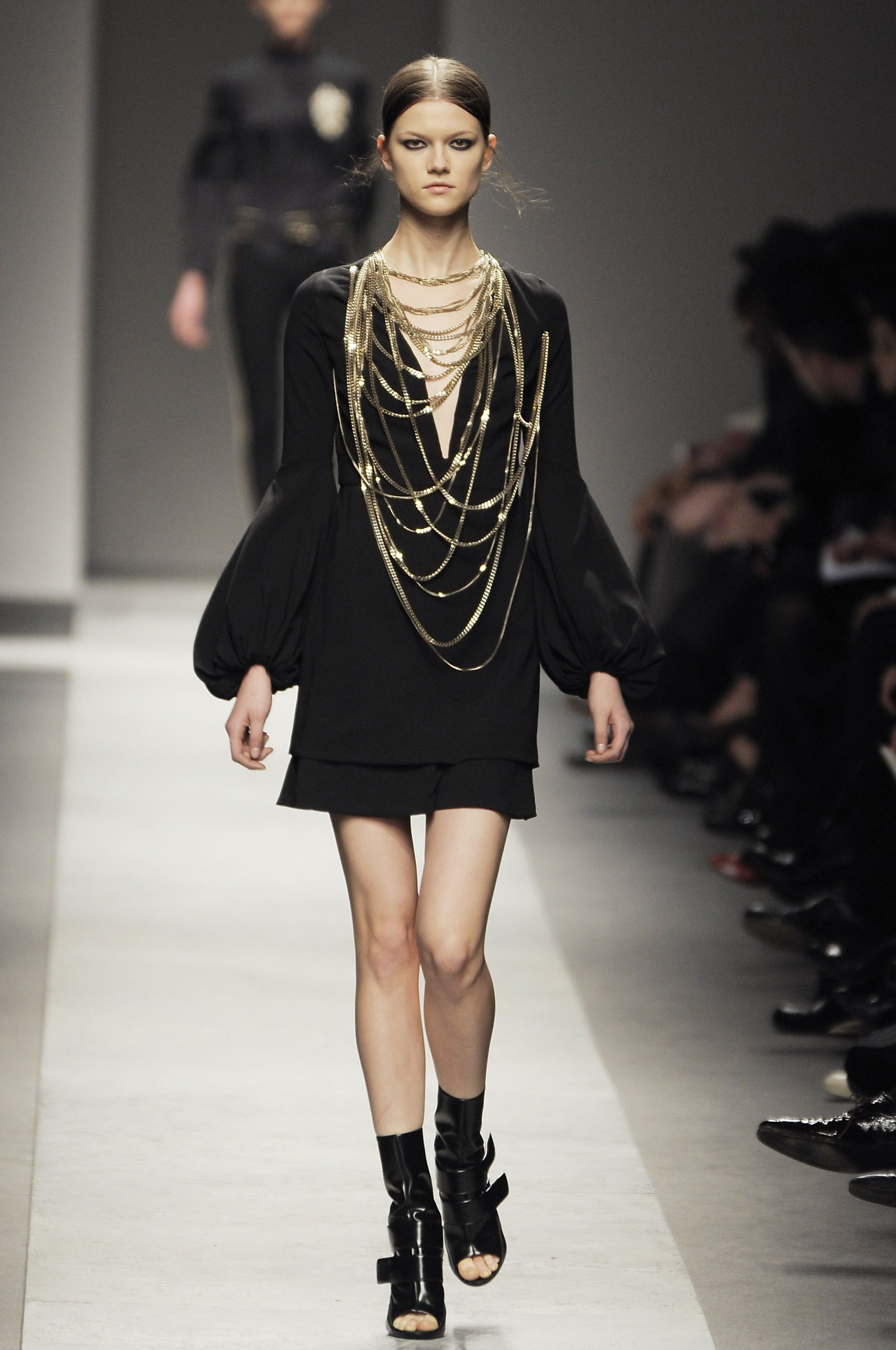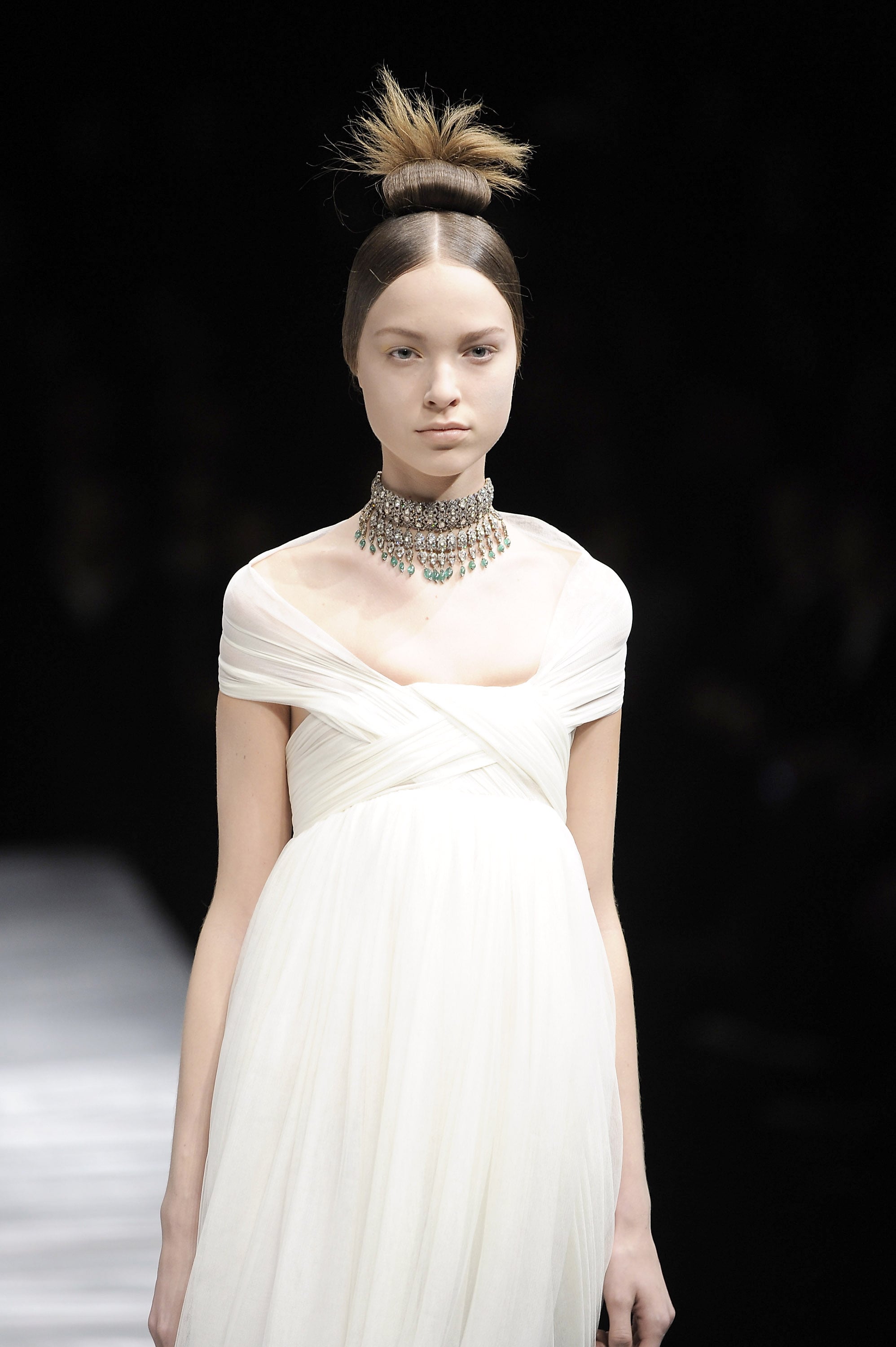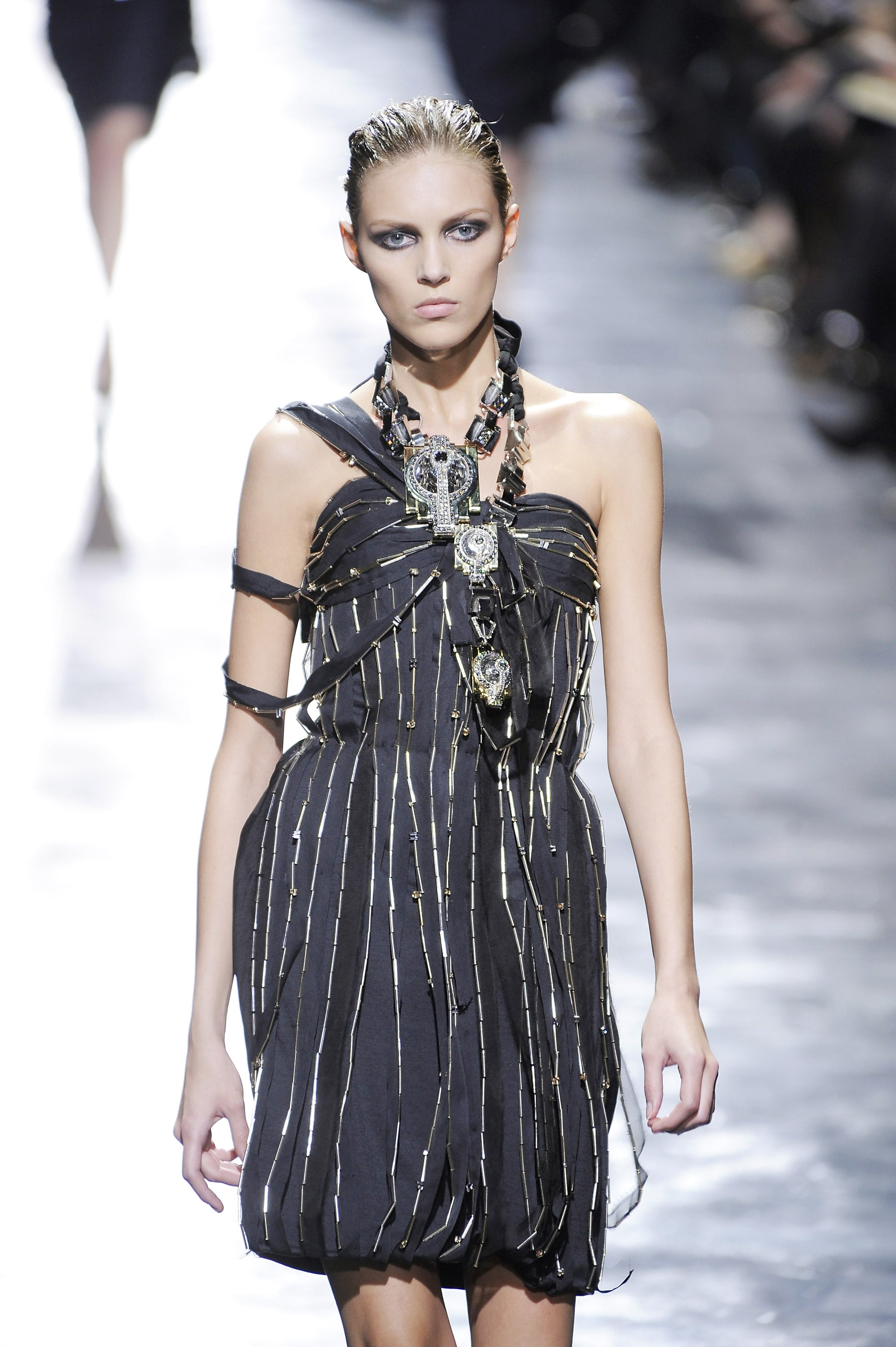 (L-R: Balenciaga, Burberry, Givenchy, Alexander McQueen, Lanvin)