Fashion Designer Prabal Gurung Speaking Appearance at FIT 2010-04-14 12:00:22
Fab Blab: Prabal Gurung Dreams About Designing For a Major Fashion Label and More!
Last night, Prabal Gurung spoke to a sold-out audience at the Fashion Institute of Technology about his newfound success, dreams of designing for a major fashion house, and how Oprah Winfrey motivated him to move to NYC. The Nepalese designer, who admitted to not having much knowledge in American pop culture, was inspired by one of Oprah's shows — one that focused on following one's dreams — to move to NYC to pursue his designing dreams. The rest, you can say, is fashion history.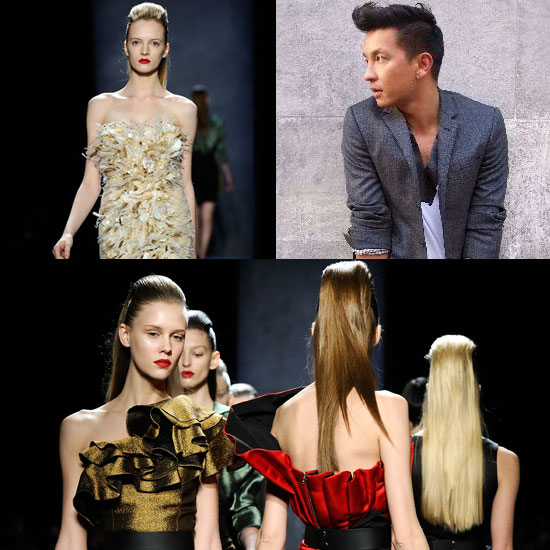 Here are more Prabal quotes.
On designing for a major fashion house: "There's always that dream, to go to a big fashion house."
On Oprah wearing his dress on the cover of her magazine: "Quoting Oprah, it was my defining, full-circle moment."
On always wanting to design his own collection: "In school you learn to design and sketch, but I knew this time in my life was going to happen, and I needed to know the business of fashion."
On the tools he needed to create his business "It was about what is the best, and is it relevant? Just in case it went wrong, I could blame it on the recession."