Fashion Dilemma! Caught Between Two Slashed Tanks
I first saw this Ann-Sofie Back Purple Slashed Tank ($87, originally $173) and thought, how cool. Then I met its fashion-forward sister, the black version! That's when everything got confusing.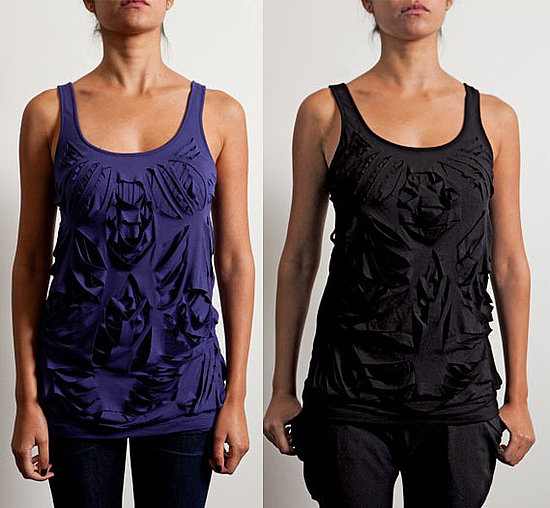 Here's the situation: The black doesn't come in my size — a UK size 10 is big for me — but I am in lust with it. The purple does come in my size, which means it would fit me perfectly, but I don't love it as deeply. It's definitely still unique, but doesn't have that same impact as the black. See what I mean? I can always get it taken in, but I'm thinking it's already pretty pricey for a tank. Plus, I can't return or exchange it. Help! What would you do?