Fashion's Night Out Details
Fashion's Night Out Update!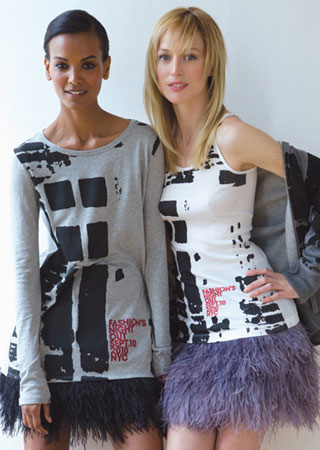 It's a given — when you combine Fashion Week, chic celebs, stylish editors, and amazing retailers, it's going to be a Fab night. To up the ante for Fashion's Night Out's second year, FNO just unveiled its list of nearly 1,000 participants — and about 100 new reasons why this night is about to rock our world — ready?


Sept. 7 marks the debut of Fashion's Night Out: The Show — the largest public fashion show in NYC history, with more than 150 models and looks staged at Lincoln Center.
Even if you're not in NYC for the festivities, it doesn't mean you can't party. FNO is going nationwide with parties in Fab cities like Miami, Los Angeles, Chicago, Dallas, and more.
If you are among the lucky shoppers and "fashion faithfuls" strolling the city, you're bound to run into a slew of designers and celebs: Victoria Beckham and Nicole Richie are hanging at Bergdorf's, while Saks Fifth Avenue is playing host to Donna Karan, Charlotte Ronson, and Zac Posen, and Macy's Herald Square will welcome a star roster of its own, including Oscar de la Renta and Jessica Simpson.
For even more reasons to love FNO this year, read more.
Fab faves Olivia Palermo, Molly Sims, Ashley Greene, and Leighton Meester are all signed up to celebrate FNO's second year.
On Sept. 14 at 10 p.m. EST, you can relive and recap the night all over again with a CBS "making of" special, with behind-the-scenes industry access and exclusive designer and celebrity interviews as they plan for the big night.
Don't forget — we'll be there alongside Elizabeth and James designers Ashley and Mary-Kate Olsen!
OK, the countdown's on — even if it did just get harder to wait it out.