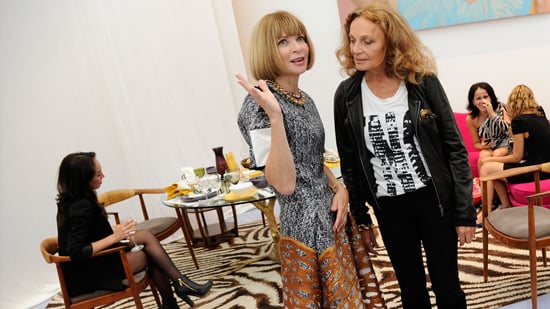 After four years of drawing shoppers out of their homes and into stores all over the country, the American edition of Fashion's Night Out is going on hiatus in 2013.
WWD reports that select cities across the globe will still observe the annual shopping holiday in September, and Thailand and the Ukraine will celebrate FNO for the first time this year. But here in the States, retailers and brands that participated in the past will instead "focus their budgets on projects that are more in line with their specific objectives."
FNO, which started in 2009 as a way to kick-start lackluster retail sales, quickly accomplished what it set out to do: get people in stores. The CFDA's CEO Steven Kolb told WWD that the event got way bigger than its organizers expected it would get. But in some cases, retailers didn't see big returns on their investments. After the 2011 event, Nicole Miller CEO Bud Konheim said, "FNO is a hype where anybody can go and get a free drink in any store in New York. What does it do for business? Nothing." Another unnamed CEO said, "If Anna [Wintour] takes a year off with this, I wouldn't complain."
Kolb maintains FNO wasn't simply a moneymaker, "but was really about engagement," he said. "Everyone feels we had a great four years. It brought a lot of attention to retail, to fashion's important place in retail."
Still, it's not known yet whether the event will come back in 2014. Which begs the question: