Fashion Week Street Style Game | Spring 2014
Vote Now! Who Is the Ultimate Street Style Star of Fashion Week?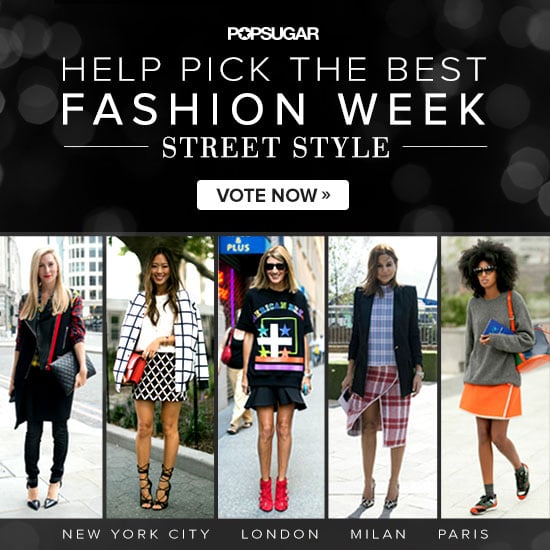 Who's Fashion Week's biggest street style star? After nearly a week of battling it out in our first-ever street style bracket, Giovanna Battaglia and Olivia Palermo are in first and second place, respectively. But the question remains — do you agree?
We've rounded up the best looks from New York, London, Milan, and Paris — now, you get to narrow it down to just one standout winner. So, if it's not Olivia or Giovanna, vote for your favorite now when you play the street style bracket right here!