#FeelFlawless Instagram Challenge: Enter For a Chance to Win $2,000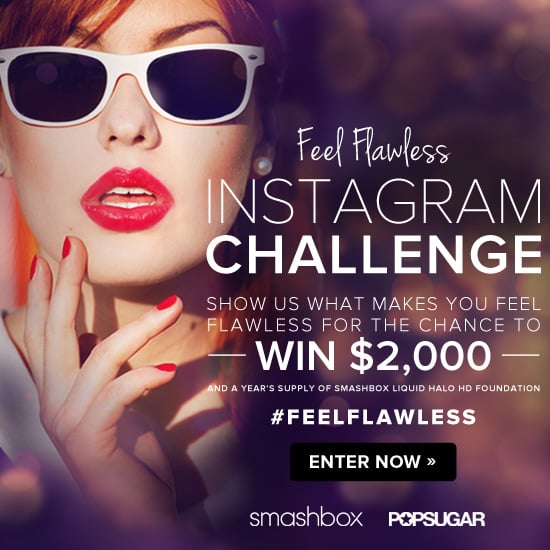 Every woman has a secret weapon for feeling flawless. Maybe it's a wrap dress that shows off and flatters your figure. Maybe it's a versatile hairstyle you can rock at work and wear to a romantic night out. Or maybe it's all in your routine — early morning hikes that keep you going all day or a diet rich in antioxidants for a smooth, moisturized complexion.
Inspired by one of Smashbox's secret weapons for looking flawless, the new Liquid Halo HD Foundation, we want to know what leaves you feeling flawless. Share with us and enter for your chance to win! To enter, just provide us your name, email and mailing address, and a photo from Instagram using hashtag #FeelFlawless, and you'll be entered to win $2,000 and a year's supply of Smashbox Liquid Halo HD Foundation SPF 15!