Female Celebrities Wearing Ties (Pictures)
Celebrities Go Androgynous in Ties — Would You Do the Same?
There are those celebrities that love over feminine fashions, while there are others that don't mind dabbling with a little bit of menswear once in a while. Case in point: Victoria Justice wore a black skinny tie with her animal-print jeans, singer Janelle Monae has made a white blouse and black tie her red-carpet signature, Emmy Rossum matched her silky teal tie with her shorts suit, and British model Jameela Jamil also got in on the trend via a classic white shirt and a black silky tie. Would you — or have you — wear a tie with any of your ensembles? Cast your vote below!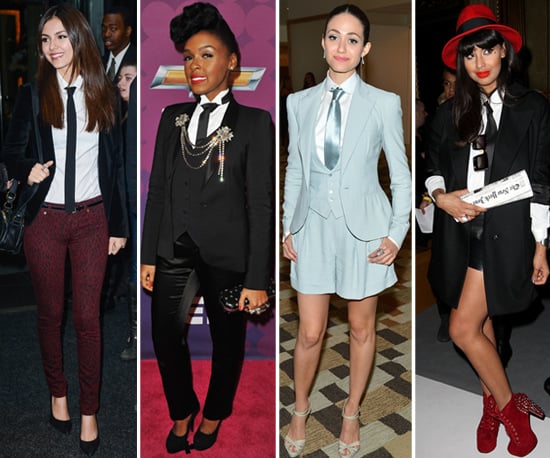 8927665