Fernanda Motta Launching Her Own Clothing Line
Fernanda Motta to Launch Denim Line This Spring
We're thrilled to present our favorite InStyle story here on Fab!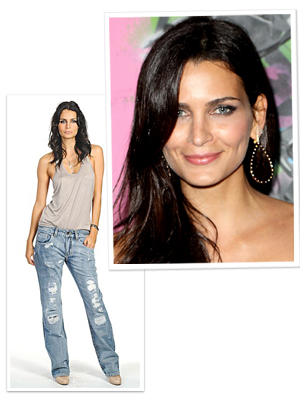 Fernanda Motta, Sports Illustrated swimsuit model and host of Brazil's Next Top Model, is launching her own line of denim, WWD reports. The 25-piece line of jeans and shorts is a collaboration with the Brazilian denim company John John, hence the name of the collection: Fernanda Motta ♥ John John. The pieces (shown left) average $150 and will hit stores this spring. With SI under her belt, a Top Model hosting gig, and now a clothing line, Motta's got herself quite the expanding empire. Sounds like she's on her way to becoming the Brazilian Tyra Banks!
— Sharon Clott


For more fashion, beauty, and style buzz you need to know, read What's Right Now! at InStyle.com.