Ferragamo Comic Book by Frank Espinosa
Explore Ferragamo's History, Comic-Book Style
An in depth graphic novel covering the history of Salvatore Ferragamo is one of the latest additions to the house's Museo Salvatore Ferragamo exhibit, The Amazing Shoemaker. Beautifully brought to life by illustrator Frank Espinosa (whose résumé includes stints at Disney and Warner Brothers), the comic book introduces readers to a strapping Salvatore who pours out his personal history during a late night at his Italian factory. Consider it a quick and visually stunning tour through the company's history from the best possible narrator — Ferragamo himself, with Espinosa lifting much of the language directly from his autobiography.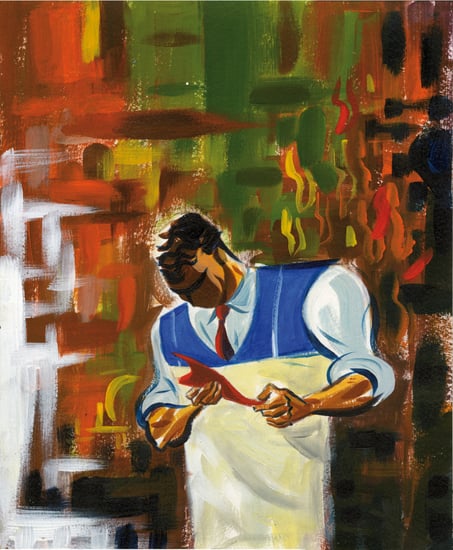 See more images and information on purchasing your own copy.

Expect a tour that covers Ferragamo's time in Hollywood, his subsequent return to Italy only to find himself in debt, and his experience during World War II. Interest sufficiently piqued? New Yorkers can buy a copy at the 5th Avenue flagship store for $9, while intrepid fashion fans can see original art from the project displayed at the Museo Salvatore Ferragamo in Florence until Spring 2014.