Forever 21 is diving into another nostalgic collaboration! Following the release of its unexpected '90s-style Pepsi collection [1] earlier this Spring, the retailer just released a collection with Speedo ahead of the Summer that's sporty, sexy, and very affordable.
Ranging from $15 to $40, the line includes graphic t-shirts, high-leg swimwear, bike shorts, mesh dresses, and even beach towels, many of which come in trendy neon colors or tie-dye prints. All in all, the Forever 21 Speedo collection [2] feels very Baywatch for the Instagram age. Shop the standout items ahead.
Shop Items in the Forever 21 Speedo Collection!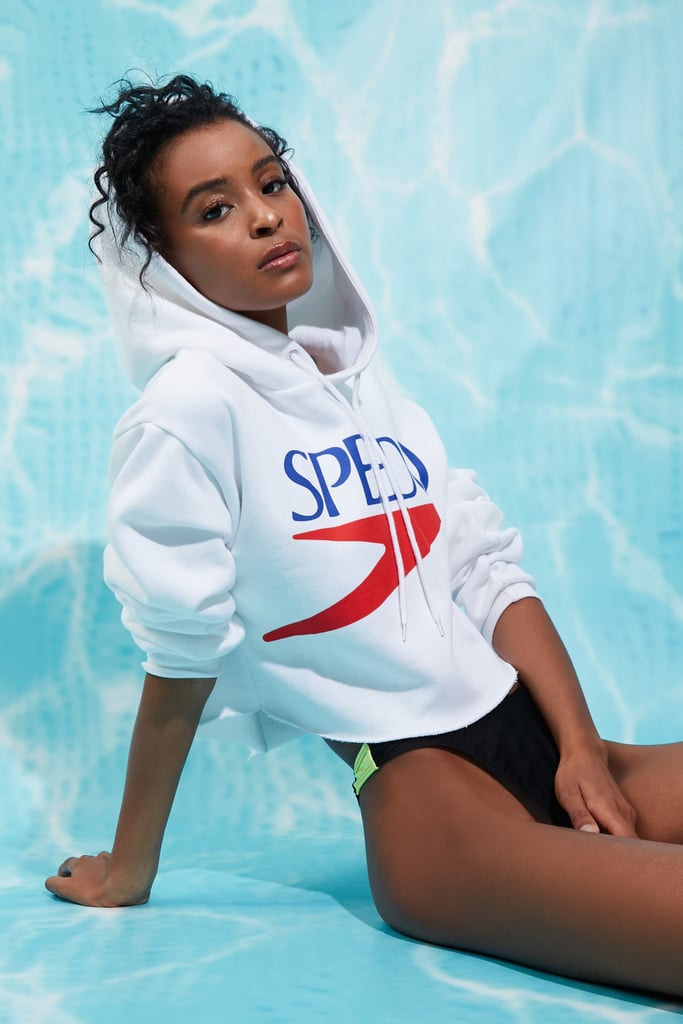 Speedo Cropped Graphic Hoodie [4] ($28)
Speedo High-Leg Bikini Bottoms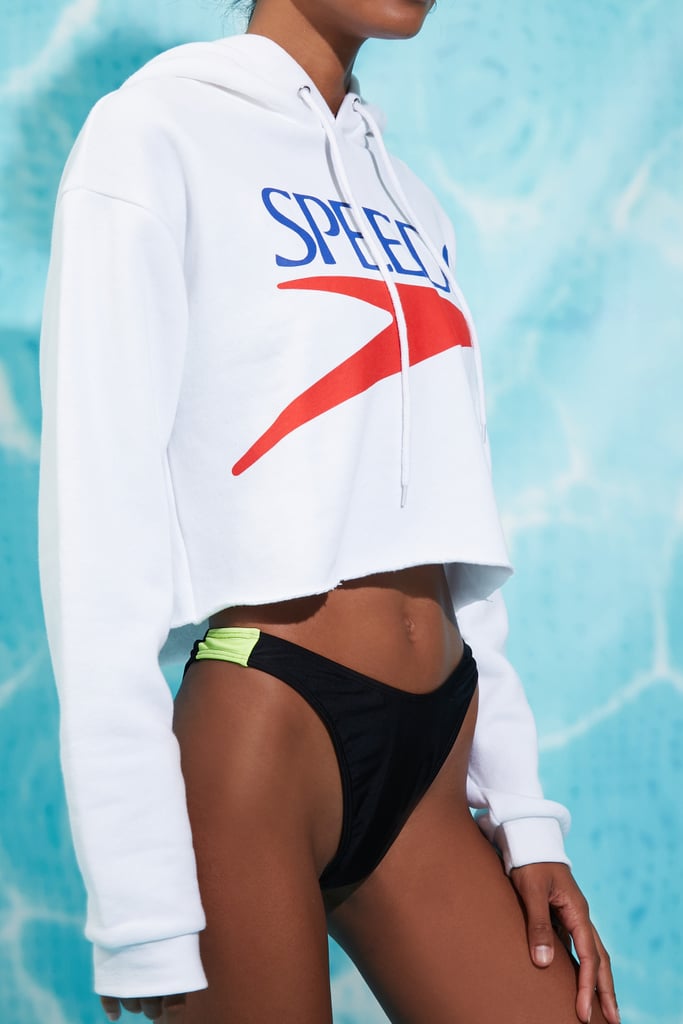 Speedo High-Leg Bikini Bottoms [5] ($18)
Speedo Graphic Cropped Tee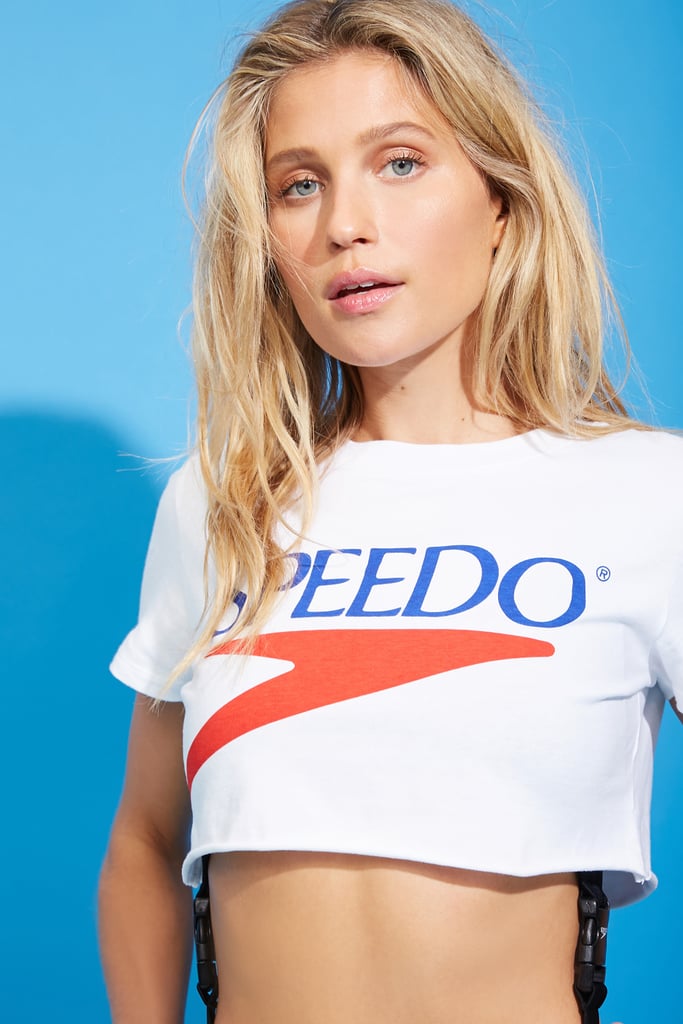 Speedo Graphic Cropped Tee [6] ($18)
Speedo Buckle One-Piece Swimsuit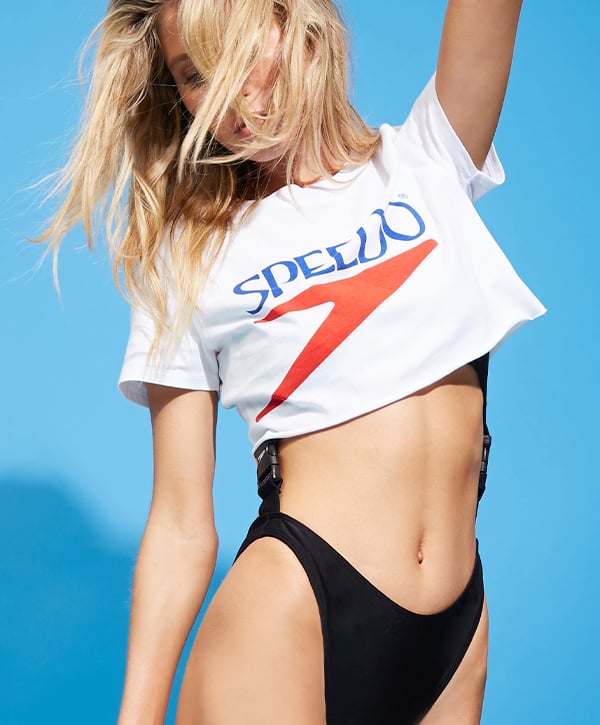 Speedo Buckle One-Piece Swimsuit [7] ($30)
Speedo Mesh Mini Dress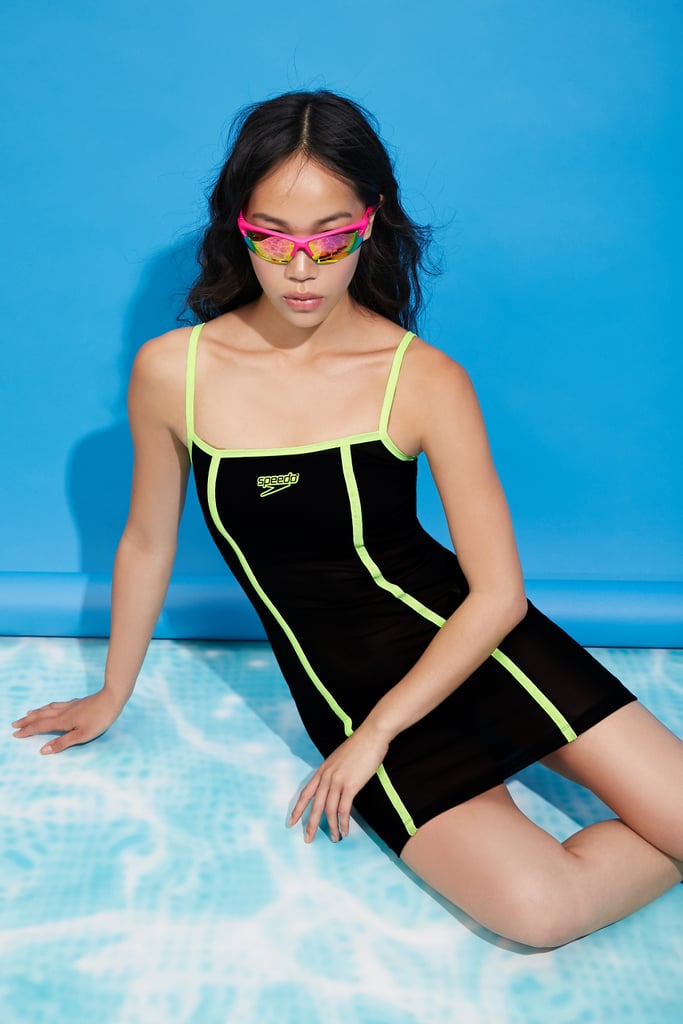 Speedo Mesh Mini Dress [8] ($20)
Speedo Mesh Tee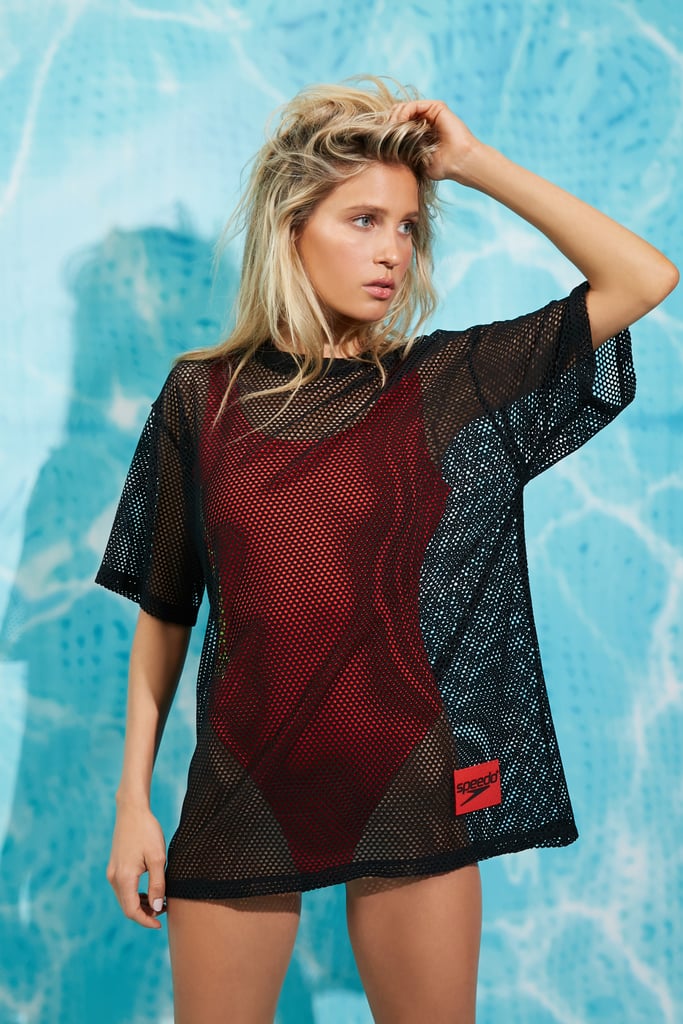 Speedo Mesh Tee [9] ($20)
Speedo Graphic Bodysuit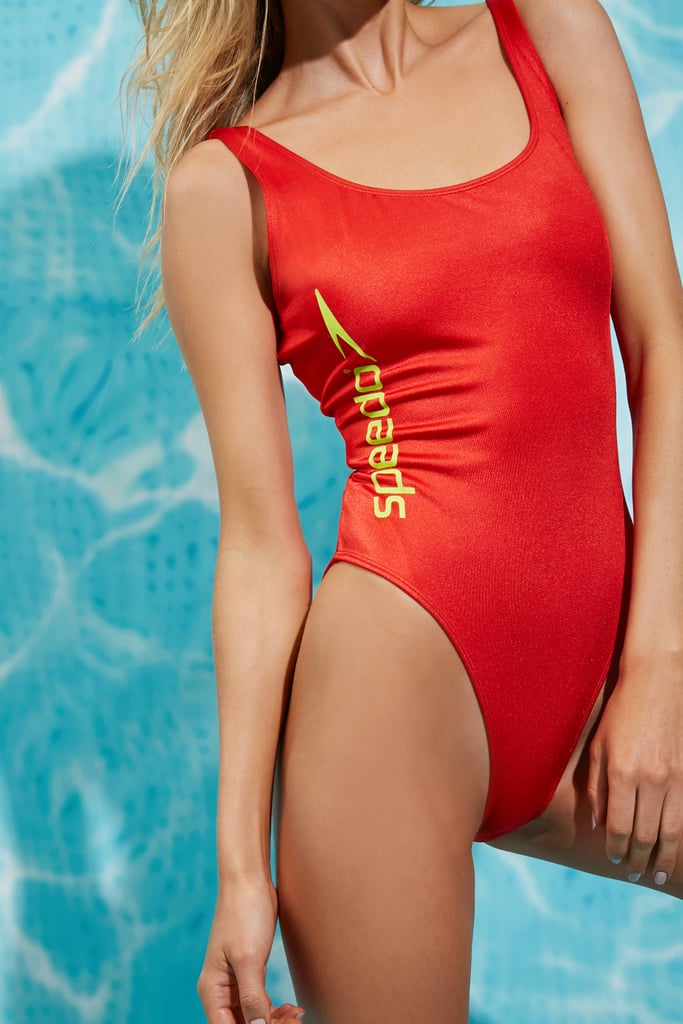 Speedo Graphic Bodysuit [10] ($23)
Speedo Bandeau Bikini Top and High-Leg Bikini Bottoms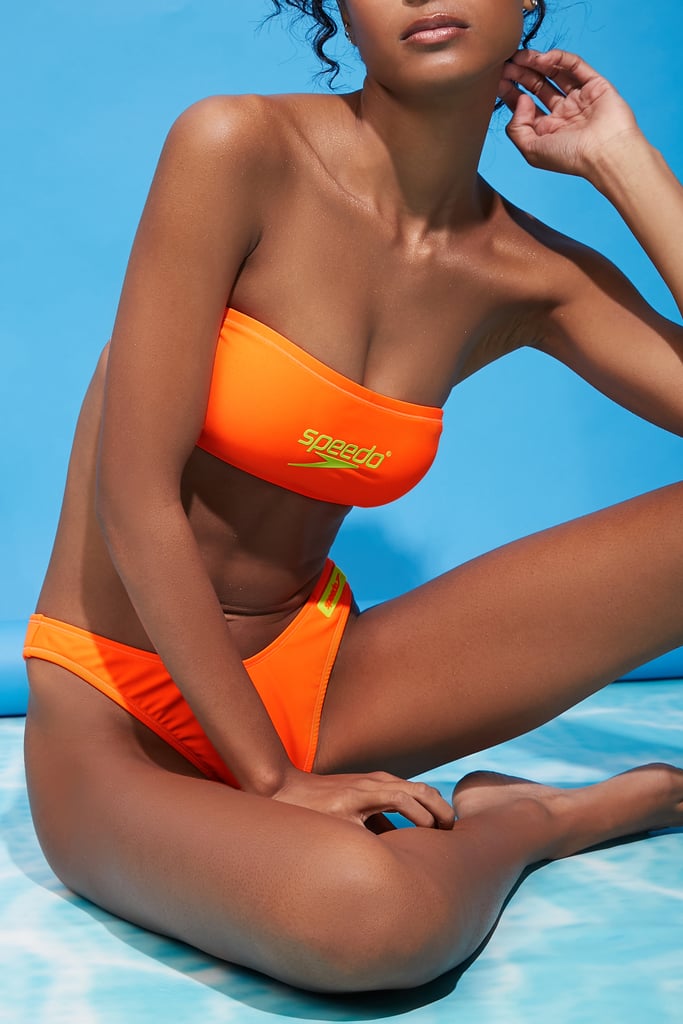 Speedo Bandeau Bikini Top [11] ($18) and High-Leg Bikini Bottoms [12] ($18)
Plus Size Speedo Mesh Tee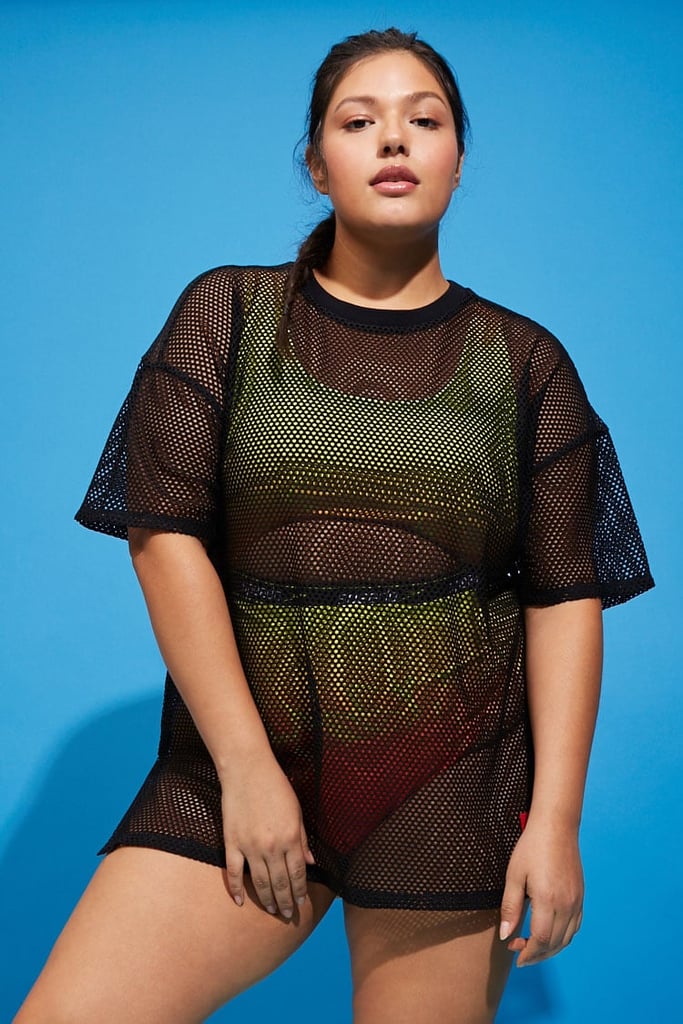 Plus Size Speedo Mesh Tee [13] ($20)
Speedo Graphic Crop Top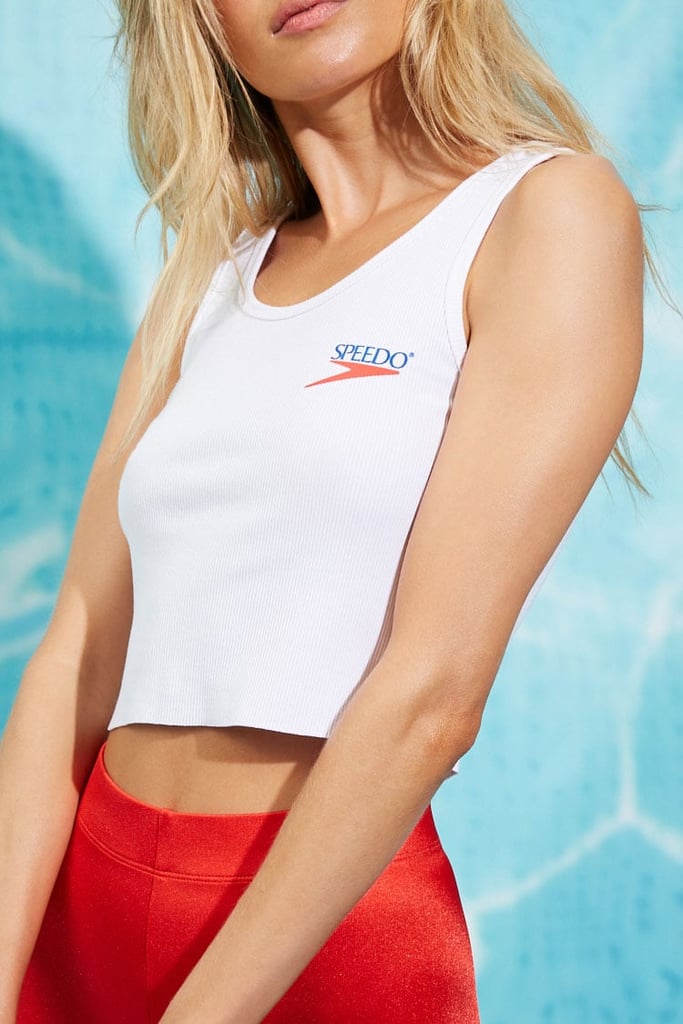 Speedo Graphic Crop Top [14] ($15)
Speedo Gradient Biker Shorts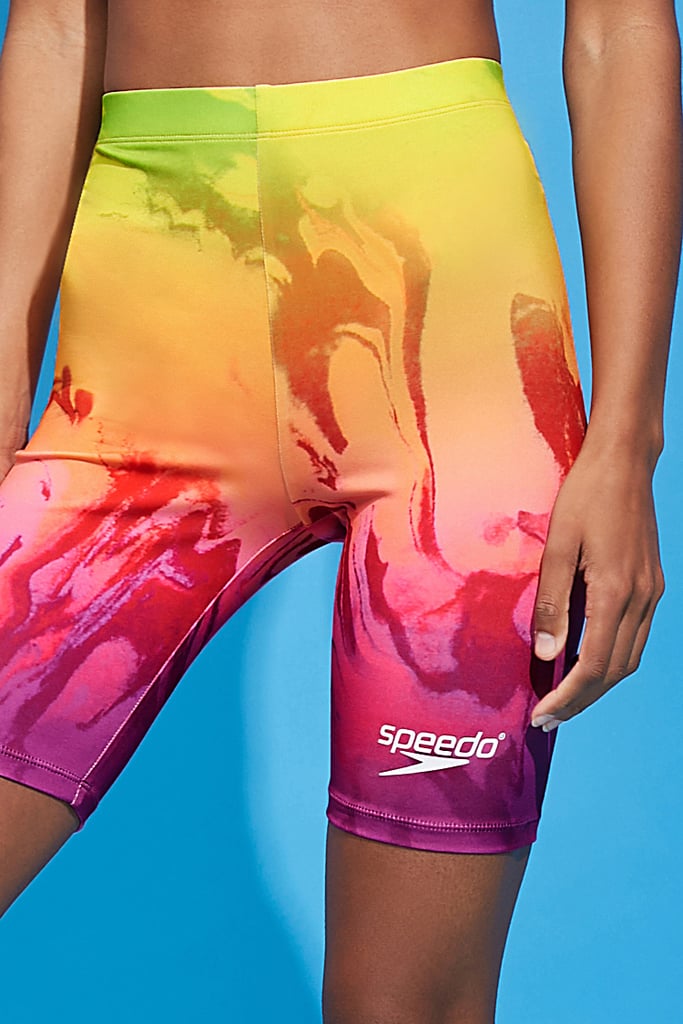 Speedo Gradient Biker Shorts [15] ($20)
Plus Size Speedo Graphic Tee and Biker Shorts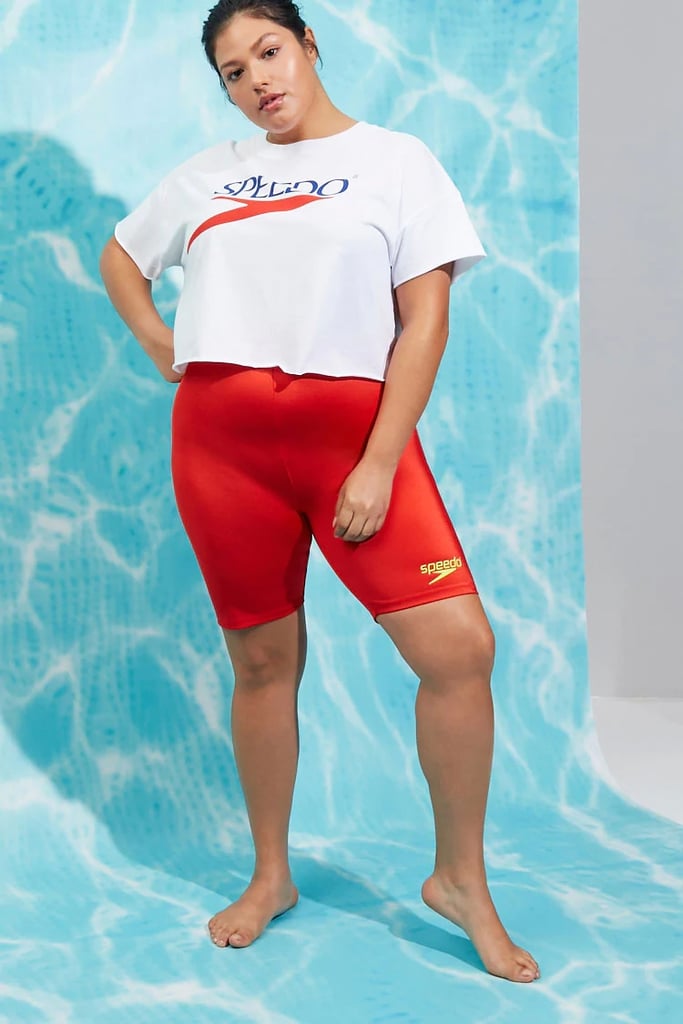 Plus Size Speedo Graphic Tee [16] ($18) and Plus Size Speedo Biker Shorts [17] ($18)
Speedo Translucent Jacket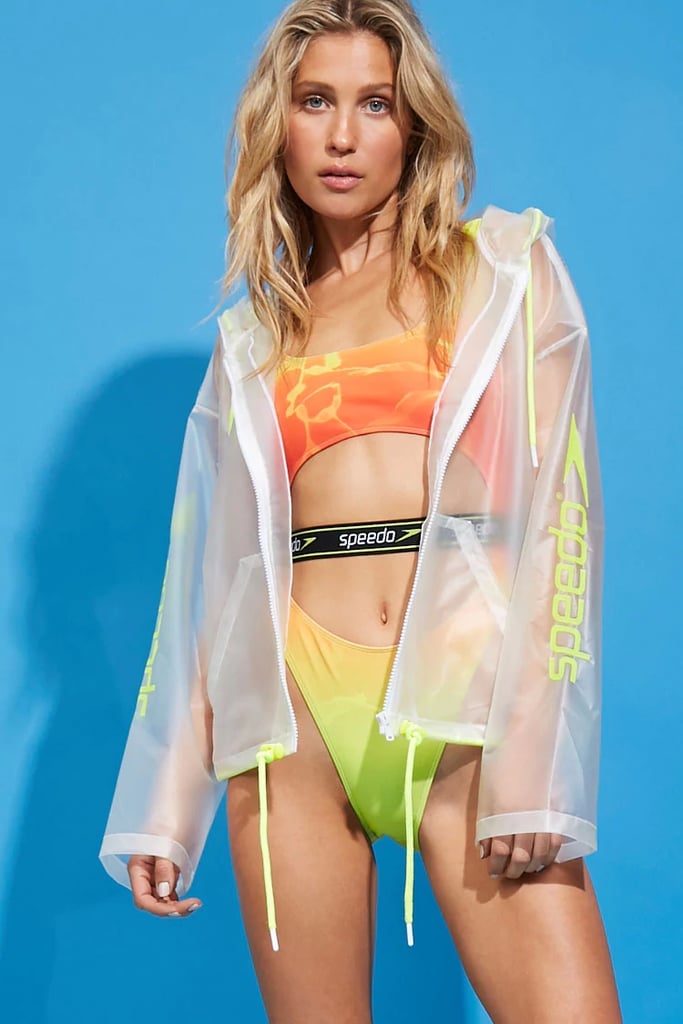 Speedo Translucent Jacket [18] ($40)
Speedo Cutout One-Piece Swimsuit
Speedo Cutout One-Piece Swimsuit [19] ($30)
Speedo Buckle One-Piece Swimsuit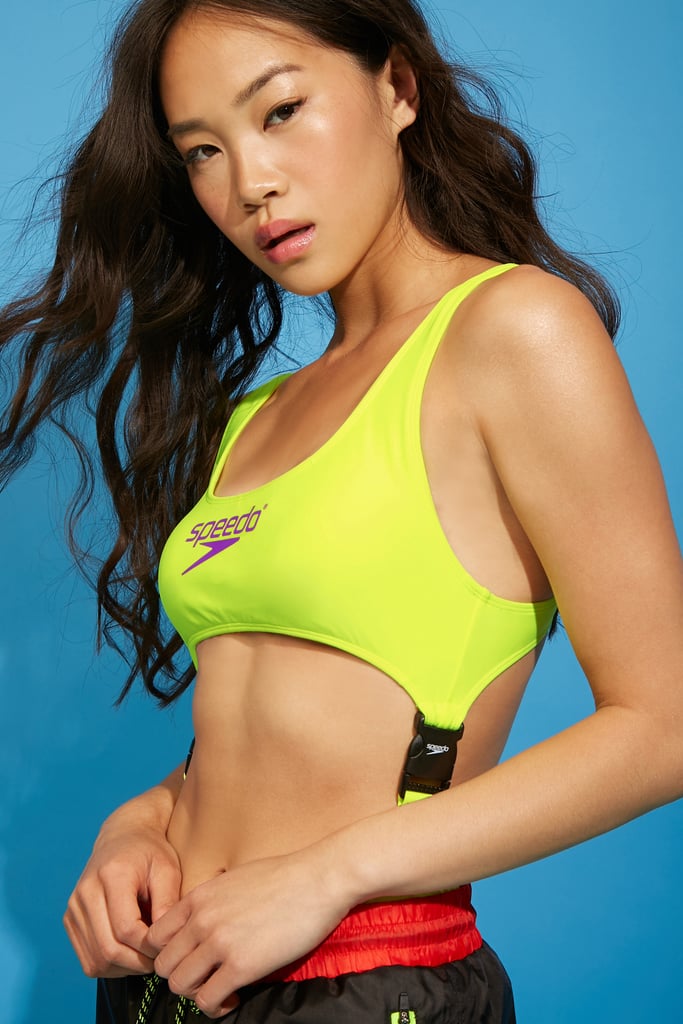 Speedo Buckle One-Piece Swimsuit [20] ($30)
Speedo Colorblock Shorts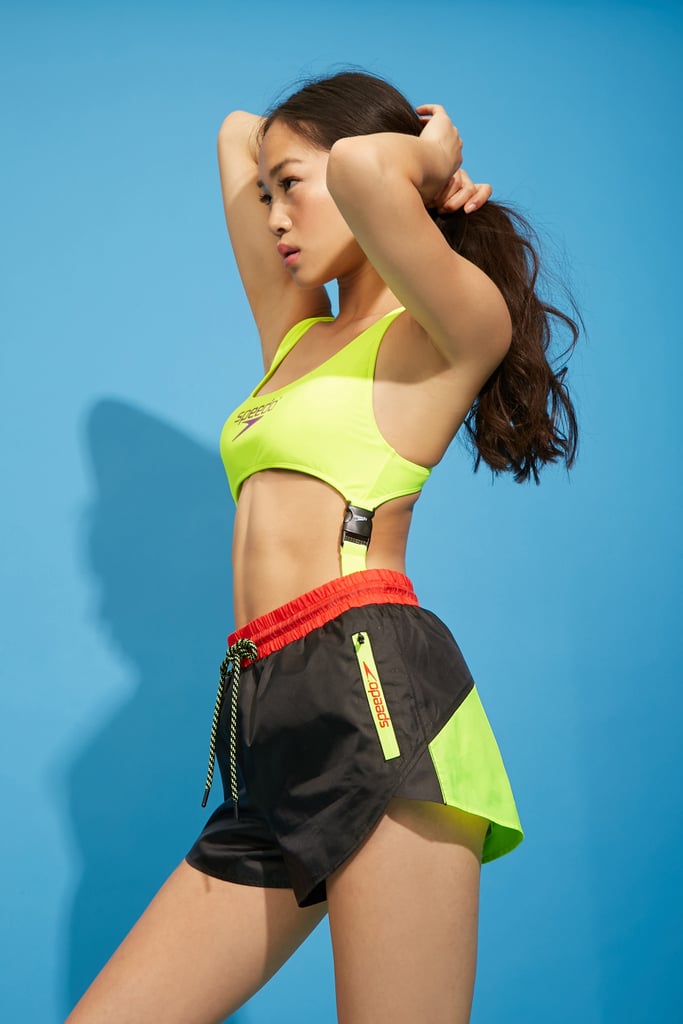 Speedo Colorblock Shorts [21] ($25)
Plus Size Speedo Mesh Mini Dress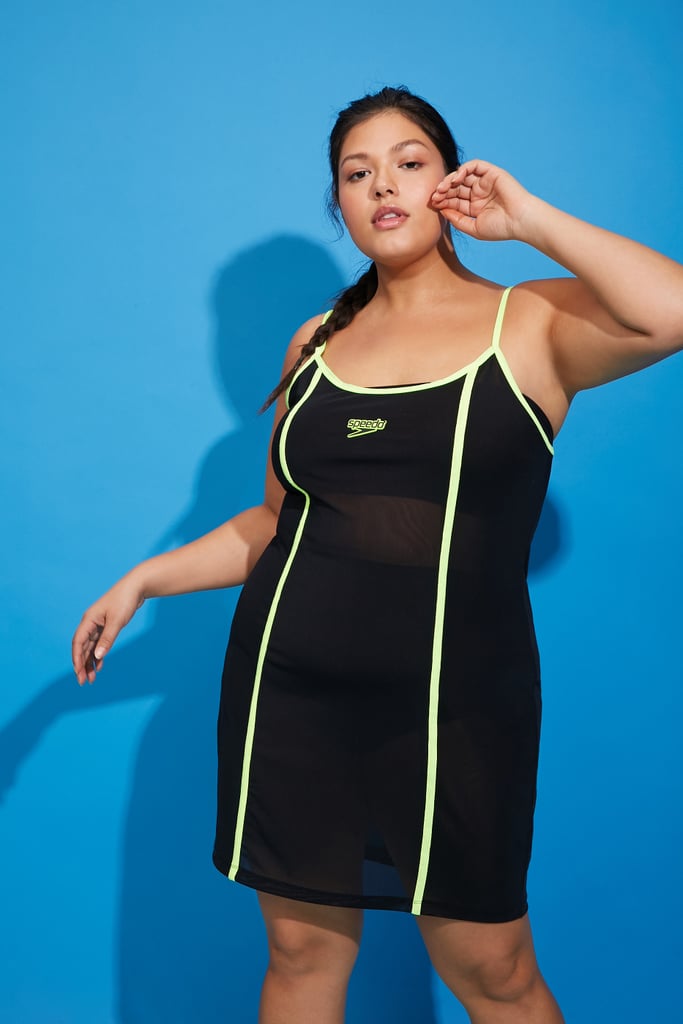 Plus Size Speedo Mesh Mini Dress [22] ($20)
Speedo One-Piece Swimsuit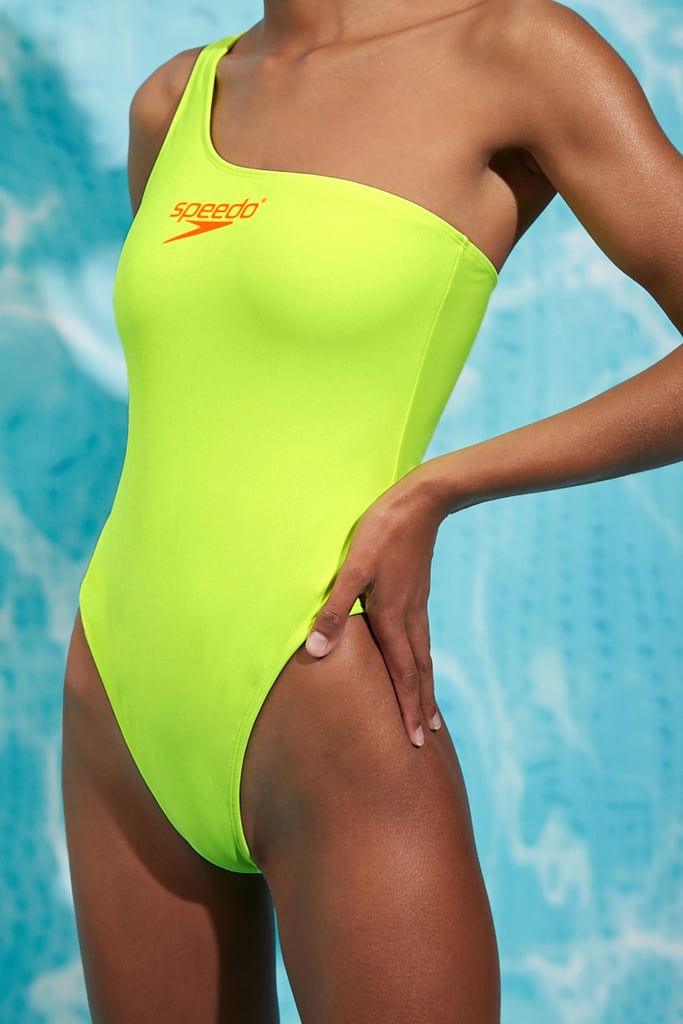 Speedo One-Piece Swimsuit [23] ($30)
Speedo Beach Towel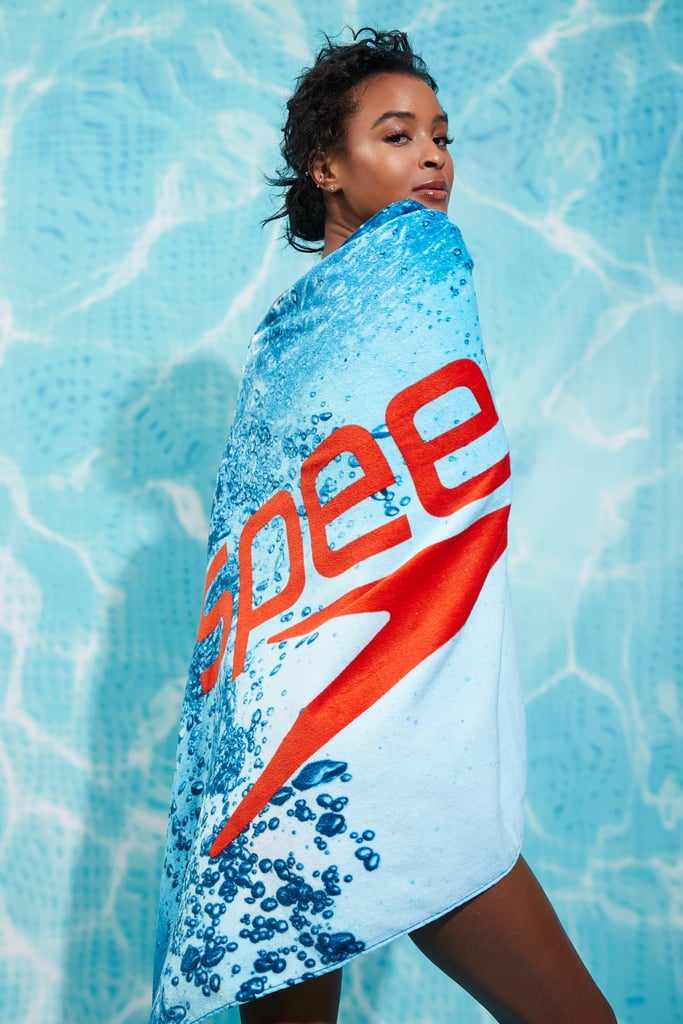 Speedo Beach Towel [24] ($15)